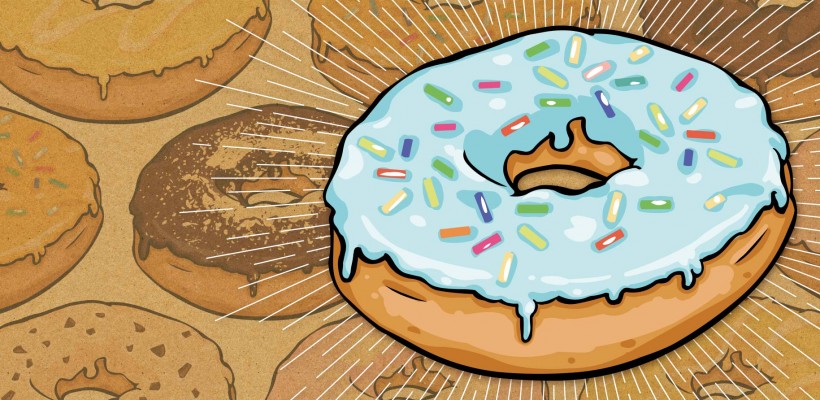 I was asked to help a soon-to-graduate graphic designer with one of her final projects—interview someone in the field. This request, not uncommon at Red Chalk Studios, coupled with a semester stint at Old Dominion University teaching a senior-level studio class, has revealed thematic advice I give rising designers.
New talent is always knocking at our doors, and 90% of them (whether graphic designer, front-end developers or others) have serious problems with how they present themselves, their work and their approach to trying to get their foot in the door, let alone land a job. It's appallingly apparent that there is a serious lack of understanding in what art directors, creative directors and business owners are looking for. And if I'm honest, I didn't have much guidance on that front either when I left school. (I'm sure my job search advice came from my mom. Valuable, but not specific to our industry.)
So here I am, offering what I can to help, so you understand what you will be judged on, asked about, and how you can set yourself up for a better chance of success. I'll list this in Letterman-style, leading up to my most important bit of advice…
Number 5 : Your Portfolio Should Contain ONLY Your Very Best Work
You have to have a passion for the art of design and your portfolio is the physical representation of that passion. If you've done work that you think is just "OK," then it's not portfolio-worthy. If you're putting work in your portfolio because it satisfies a class requirement, I could care less. If you only have three things in your portfolio, and the process and craft that went into them demonstrates all of your skills, and they are the very best you can do—then that's all you should have.
Number 4 : Be Willing to "Mentern" to Demonstrate Your Value
Just like you don't know if any job or place is going to be a good fit for you, employers don't know if you're going to be a good fit for them. It's a gamble for both of us. And the smaller the studio or agency, the bigger the risk for the employer (in my opinion). As employers, we have to invest our personal time and resources to train and acclimate every new hire. And that's time away from working on client projects and billable hours.
Therefore, if you're hoping to get into a smaller, non-corporate studio/agency, offer yourself up for a "menternship" (interning under a mentor). As long as you can afford to do this financially, it's a win-win scenario. You get to experience what it takes to work in a studio or agency—with a team and independently—what client management looks like, what project management entails, all under the mentorship of a senior  designer/art director/creative director who will educate you and help you hone your skills. And the employer gets to learn how you work, where you excel and where you need to improve, how well you fit in with their culture, the level of your communication skills, and how well you handle the pressure of working on multiple projects and deadlines.
I would have loved this kind of opportunity when I was job hunting.
Number 3 : Not Every Job Will Be a Dream Job… But it Will be Valuable
You can trust me on this. Print shops offer print management, pre-press, file management, job management and customer service experience. In-house marketing departments generally challenge  you to work on a team and independently, how to work with outside creative and support vendors, digital and print design, and more. All jobs should help you learn good (and bad) project and file management. My first professional job was NOT my dream. But I use lessons I learned there every day. Even if it's a "I won't do it that way" lesson.
Number 2 : Know Who You're Talking To, Be Memorable and (Responsibly) Persistent
You are not looking to fill a slot. You are looking to be part of a creative team that can use your skills and can help you continue to grow. Therefore, you need to do your research on the company you're targeting, the people you'd be working with, the kind of work they do… Research! How will what you've done, what you're capable of doing, your personality and special skills benefit this company? How will you make them better?
How can you be memorable? Creative writing (introducing yourself). Creative portfolio (see Number 5 above). Something company-specific (deliver doughnuts in a box you designed). Don't expect your portfolio (or resume) to carry all the weight.
SIDE NOTE: Your resumé… For Pete's sake, please design it. Do NOT deliver a Word doc. Do NOT be "traditional."
Persistence is critical. We're busy over here. When you first show up, you're most likely not going to be on our radar for long, if at all. Keep communicating. Keep reminding us about the benefits of YOU. This is marketing. Frequency is necessary.
Number 1 : Be a Good Writer, a Good Communicator and Proof the Hell Out of All Your Work, Especially Your Emails
Good writing and communicating skills are critical. If you didn't learn this in school, you need to go back. If your design teachers didn't hammer on this, shame on them. My number one pet peeve from designers are emails that are poorly written. From my perspective, as an employee you will be communicating with clients and representing my company. I need to trust you know proper grammar, have the ability to communicate effectively and efficiently, and will proof your work. Otherwise, good luck with your future in fast food.
I hope this helps. I hope you have fun. And I hope you do wonderful work. Cheers!