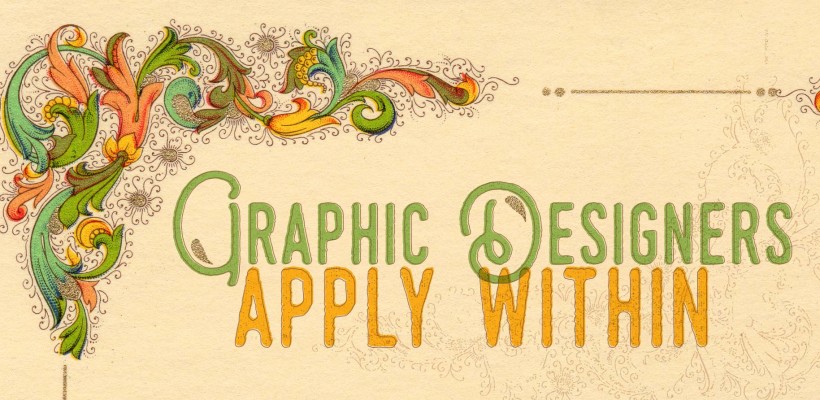 Red Chalk Studios is seeking a full-time, highly-motivated, and exceptionally organized kick ass graphic designer to join our team. A successful candidate is dedicated to excellent brand and design thinking and skills, for print and digital media, with a relentless drive to improve and innovate. You must be an effective communicator who can lead projects from start to finish, collaborate with internal and external teams, as well as manage direct client relationships, multiple jobs and tight deadlines.
This is a full-time position at our Virginia Beach office.
We have a cat and peanuts on the premises. Ye be forewarned. 😉
Key Responsibilities
Design & Production
Having exceptional, multi-talented team members positions Red Chalk as a leading brand communications and design agency. In order to maintain and further this status, our graphic designers will have a wide range of responsibilities. You will be required to:
Collaborate with team members to generate creative ideas that meet brand strategies. Team members can include clients, project manager, creative director, art director, designers, copywriters, photographers, illustrators, developers, etc.
Generate creative ideas solo and present to team for review
Demonstrate exceptional ability to understand complex/comprehensive subjects and break down communication messages with clear design execution
Execute creative ideas with efficiency, skill and mindfulness of final production
Design projects from concept to completion and prep files for final execution for print and digital distribution
Create and manage timely and deadline-driven production
Create custom illustrations, photo illustrations and execute a high-skill level of photo-editing
Demonstrate basic photography skills
Craft basic copy and evaluate/edit client-supplied copy
Understand how to design for, and work with, social media channels (Facebook, Instagram, Twitter, YouTube, etc.)
Help manage client WordPress websites, creating and updating content (copy, images, video, etc.)
Pitch ideas to clients
Present solutions to creative director/art director, clearly communicating objectives and solution rationale
Effectively and efficiently manage print jobs
Client & Project Management
This position requires you to manage projects that are time sensitive and multi-faceted. You will need to be efficient in juggling a large project workload. While you will work primarily on-site at Red Chalk Studios, you will be required to visit several client locations multiple times per week. Reliable personal transportation is a must! In this role, you will be required to:
Communicate with clients on a daily basis
Manage multiple projects for, primarily, a single client, working with the project scope and deadlines
Proof all work for accuracy and have excellent attention to detail
Review all materials to confirm it conforms to standards and specifications
Attend on-site client meetings (weekly)
Efficiently use our project management software, tracking tasks and time management
Experience and Requirements
Extensive knowledge of the following is required:

InDesign (single page through multi-page publications, interactive eBooks)
Illustrator (creating and editing vector artwork and typography)
Photoshop (editing, photo-manipulation, color-correction, image-building, etc.)
Pages, Numbers, Keynote
WordPress
Must be able to troubleshoot computer issues and resolve problems independently, whenever possible (we work in a Mac environment)

2+ years of professional experience in graphic design for print and digital design

4-year degree or equivalent

Skillset must include:

Strong graphic design sensibilities

Excellent communication and writing skills

Detail-oriented

Quick study and decision maker

Being proactive, motivated, self-managed and have a strong work ethic

Extra points if you can juggle, are clairvoyant or have roller derby in your blood
Salary
Salary starts at $32,500 and is based on experience and benefit package.
About Red Chalk Studios
Red Chalk Studios is a multi-disciplinary creative agency in Virginia Beach, VA, specializing in brand and marketing communication strategy, design and development. We are a unique design shop buzzing with the energy of talented team members who thrive as individuals and as collaborators in our open environment. Company benefits include paid vacation and holidays, health care, skills training, kitchen filled with snacks and drinks, free lunches (for real!), standing desks, Starbucks, and more.
Our studio is located in a small office park just off the Hilltop area in Virginia Beach, with WaWa right next door. We work primarily in an open-space studio, where we play music, play with the cat, and play games. Alex makes us lunch daily and we eat together, sharing stories and laughs. We can be loud and boisterous at times, but always respectful of each other's work load, space and needs. We are all friendly, supportive and most of all, appreciate positive attitudes and smiles. Ramona, the cat, is friendly but mostly keeps to herself. She probably won't leap on your head, if that's a concern.
Smart, passionate applicants should WOW us!
Applicants fill out the form below. No phone calls, please. We are not accepting applications for freelance opportunities.