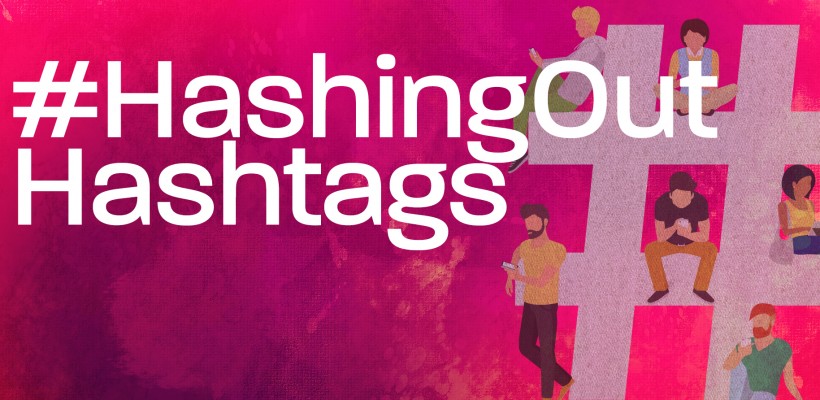 So. Hashtags. In ancient history—like, 10 years ago—the hashtag symbol only meant "number" or "pound." These days, it's all about the hashtag. To start, a hashtag is a keyword phrase, spelled without spaces, that has a pound or number sign (#) in front of it. It looks like this: #RedChalkStudios or #MoreCoffeePlease. And while the birthplace of hashtags is Twitter, they're used on all social media channels.
Why? Well, when used properly, hashtags are a smart way for you or the brand you're promoting to make posts that don't just make you more visible, they also increase engagement. They can give people context for your comments and provide additional meaning. They can also update a group of like-minded individuals on a particular topic in real time. Plus, you can search for hashtags and click on them, all in an effort to be a part of a shared conversation. And as we know, sharing and engagement are what we're looking for.
#Twitter
A Twitter hashtag ties the conversations of two or more users into one stream. If unconnected Twitter users post about the same topic using a specific hashtag, their tweets will appear in the same stream, whether it's a "Top" stream (the default grouping), or Live, News, Photos, Videos, or other options.

#Instagram
Instagram hashtags work the same way as they do on Twitter. The difference is that it's a much simpler interface on Instagram. To join a conversation (or start your own), just include a hashtag in your post from a public account. In fact, when you're creating a new post and you start typing in your (yet incomplete) hashtag, Instagram will make a list of suggestions based on their popularity.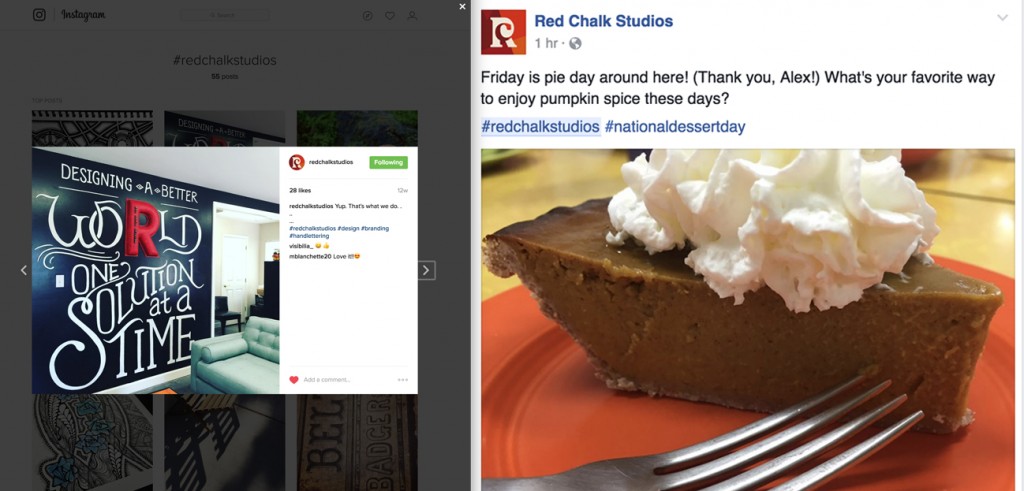 #Facebook
Just like Twitter and Instagram, a Facebook hashtag ties the conversations of different users into one stream. But unlike Twitter and Instagram, where many people have public accounts and their posts can be seen by anyone, most Facebook posts and accounts are private. This means that even if individuals are using hashtags, they aren't searchable. The result? The hashtags you can search for on Facebook tend to be published by influencers, brands (like, perhaps, your business or organization), and publishers, rather than by individuals. On the other hand, if you as an individual want more people than your Facebook friends to find your post, be sure to make it public. Click on the button to the right of "Post" and choose "Public" from the dropdown menu.
#GettingStarted
Create and use your "brand hashtag" regularly. Whether it's your company name or tagline—or something else—be unique and be consistent. It should be short and easy to spell. The same goes for a "campaign hashtag." You want it to be memorable to generate awareness and engagement for a special promotion or event. One strategy for a campaign hashtag might be to make using it a requirement for, say, a contest entry. And don't forget to respond to people using your hashtags; think of it as rewarding or encouraging good behavior!
#Hashtag, you're it! Go forth and use social media like an expert. And if you find you need some expert advice, you know where to find us.