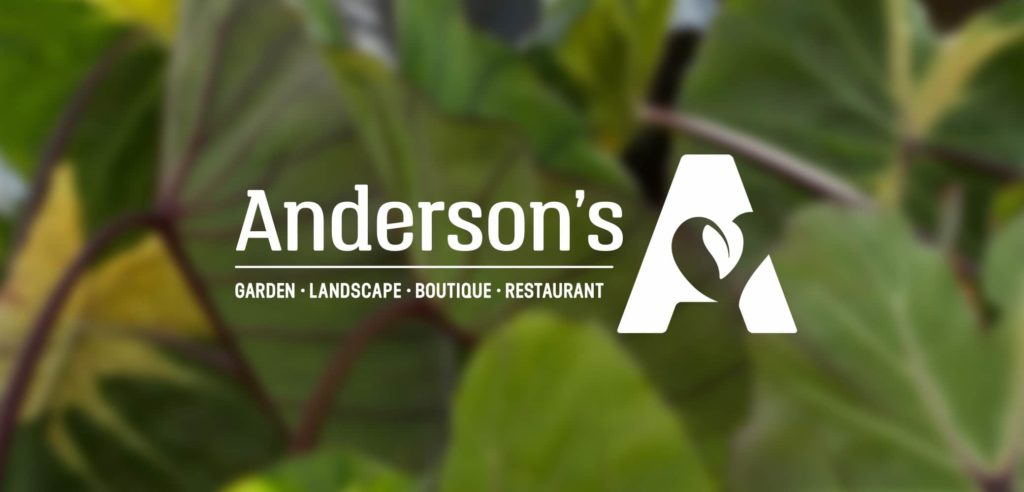 It's fair to say that Anderson's is an institution in Newport News, Virginia. Having begun in 1954 as a wholesale plant grower, they have grown over the years to be a retail department store with not only a nursery and greenhouse, but also gardening supplies and landscape services, home goods, seasonal gifts and décor, women's fashion boutique and café. They pretty much broke the typical greenhouse retailer mold a long time ago.
In 2016, when Clark Anderson and his stepson Jason Blanchette had plans to open a second location in Virginia Beach, they came to Red Chalk Studios knowing the timing was right for an update.
After meeting with the Anderson's team, reviewing the store's history and goals for the future, we quickly realized that it was critical to develop their Brand Foundation Roadmap.
Part of our process included:
conducting a Brand Exploration Workshop with the core stakeholders;
interviewing staff and diving into customer's experiences and perceptions;
developing and
defining their brand position, brand value and promise, giving them the tools they'd been missing to better market themselves.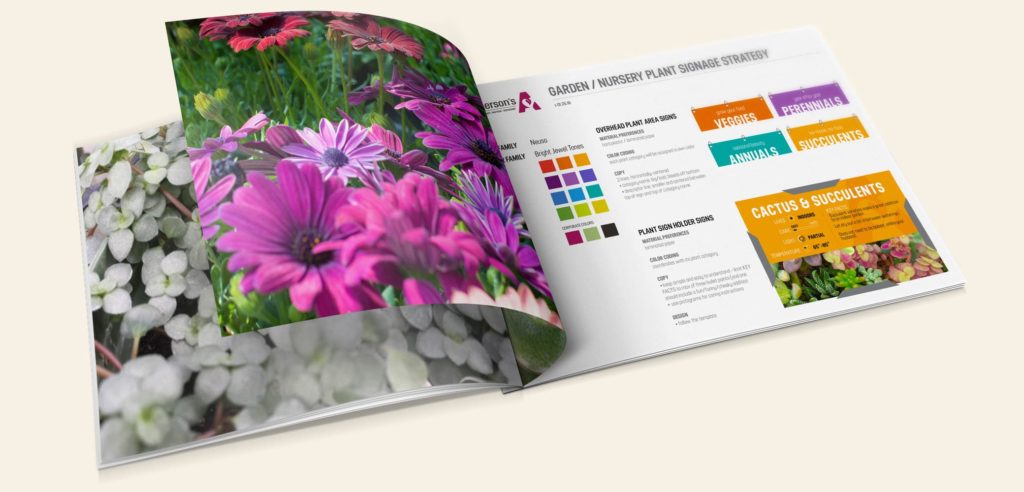 THE OUTCOME? NOTHING BUT LOVE.
Red Chalk has been instrumental in:
Developing a strong identity and messaging system for the brand, which revolves around "love"  (what their customers feel, what their staff feels for the company,  and what everyone there delivers day in and day out)
Designing in-store way-finding and merchandising solutions
Rebranding strategies for the café, now Sage Kitchen, to include it's identity, menu design and environmental design
Developing advertising campaigns for TV, direct mail, print and digital advertising channels
Developing a beautiful website that showcases each department's unique qualities and expertise  / LoveAndersons.com + LoveSageKitchen.com
Developing and managing social media strategies to build a strong connection with their fans and customers
Developing and managing search engine marketing strategies to improve organic and paid search
Developing strong video, photography and editorial content for social media and the website
Providing creative directorship with their in-house designer
Managing all brand evolution, marketing and advertising programs
The first month following the launch of their new website, we saw a 20% increase in visits, a 30% increase in time on site, and 24% increase in unique visitors. For Facebook, we saw a 6% growth in followers, a 37% increase in organic reach and an average 47% increase in engagement. That growth continues year over year.
Now that we have an Anderson's in Virginia Beach (and close to Red Chalk), you will find us there shopping and eating our favorite Sage Kitchen dishes… Come join us!