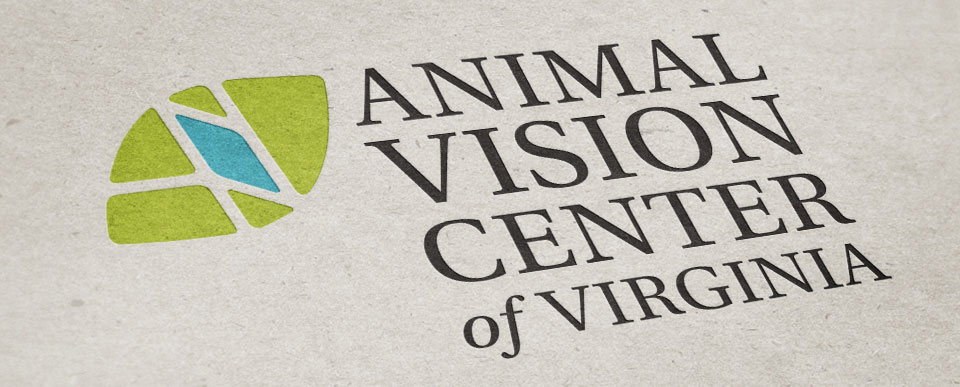 When the time came for Dr. Heather Brookshire to open Animal Vision Center of Virginia, she wanted to create a brand that captured her passion and professionalism, as well as set her apart from other veterinary ophthalmologists in the area. 
After defining her brand position and value benefits, Red Chalk Studios audited the competitive landscape of veterinary brand identities. We reviewed over 50 local and national logos, and could clearly see how Dr. Heather Brookshire could visually elevate and differentiate herself.
We developed an identity that gives the ubiquitous "boring blue" and "medical mint green" a fresh perspective, while also giving the Animal Vision Center of Virginia a fun, modular system that can morph to represent their different types of clients. Combined with a crisp, authoritative typeface, this identity system was immediately embraced and loved.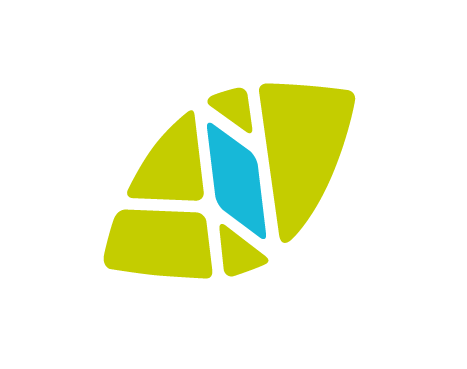 When it came to the brand messaging and marketing tools, we needed to be friendly, approachable, authentic, have a sense of humor and instill confidence. (And if you ever get a chance to meet Dr. Heather, you'll know that is exactly who she is.) We worked with her and her team to develop print collateral and a responsive website that provides resources and valuable information to pet parents, as well as area veterinary practices. The website projects the kind of warm, welcoming, and professional environment you'll be greeted with when you walk through their door.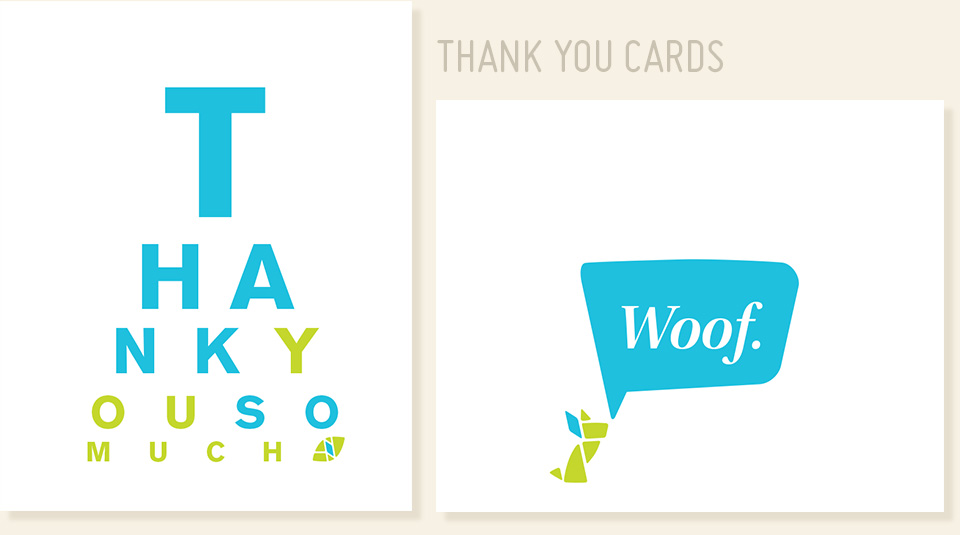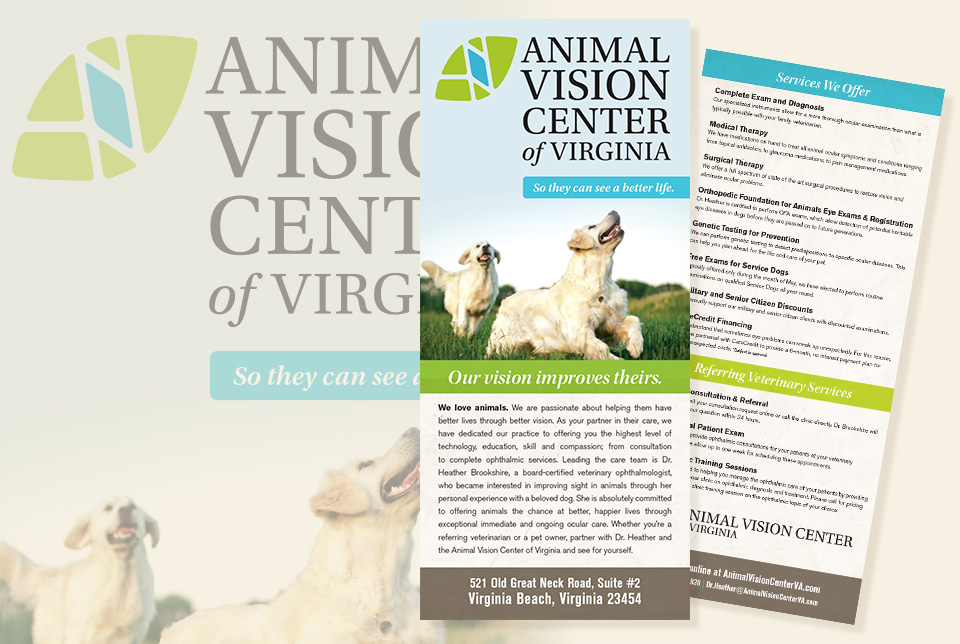 We loved helping Dr. Heather articulate her brand and give her the tools to grow her brand and business. And if Ramona, the office cat, ever needs an ophthalmologist, we know exactly where we'll be going.