Encouraging environmental stewardship among Southeastern Virginia residents is a key charge of the Hampton Roads Planning District Commission (HRPDC), which serves 17 cities and counties in the greater Hampton Roads region. In 2010, the Commission wanted to consolidate its HR CLEAN, HR FOG, HR STORM and HR WET educational outreach programs and websites into one regional umbrella campaign.

Originally in partnership with Cahoon & Cross, Red Chalk has been in charge of the branding and creative services on this project since the team won the pitch. Starting with focus group data, we crafted the strategic design and communication approach for askHRgreen.org, as a whole, as well as the individual interests of each of their four outreach programs.
Our key challenge on the website was to coalesce, condense, reorganize and partially rewrite content from four different outdated websites and deliver it in a user-friendly and meaningful way, all the while making certain to engage the user to learn more, understand consequences and hopefully, cause them to change behaviors. A focus group survey was conducted two years after the project launched with results showing increased positive awareness and behavioral changes.
In the spring of 2015, we conducted additional research as a follow up to the 2012 focus group testing and the 2010 benchmark survey. Today, askHRgreen.org is continuing its successful outreach. Awareness of askHRgreen.org has increased to 18.2%, which is a 51% increase from 2012. In addition, all but one negative environmental behaviors have trended down.
The brand and website turned four years old this past summer, and our team is gearing up for five more years having just been awarded another contract. We have concluded the development of the 2015-2020 marketing communications plan, which was begun with a strategic planning retreat including representatives of all the stakeholders in the campaign.
Email Marketing

Online Ads

Radio Ads
Green Learning : Educational Supplement
When tasked to reimagine this educational supplement for sixth graders, we knew it had to be radically different than its predecessor (a snooze fest no one, let alone a kid, would enjoy). We put our fun hats on (we never really take them off) and created a piece that had kids, teachers and parents clamoring for additional copies.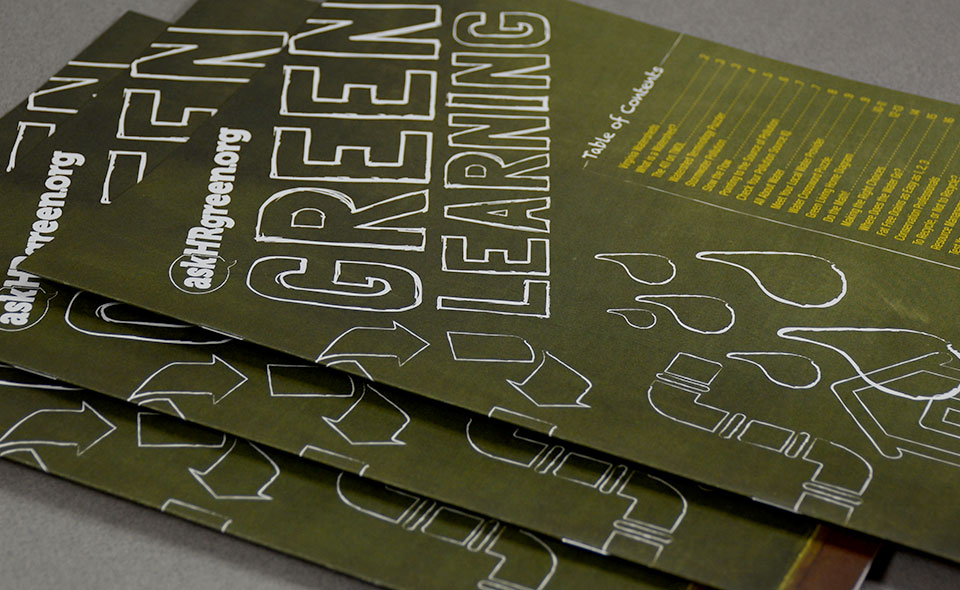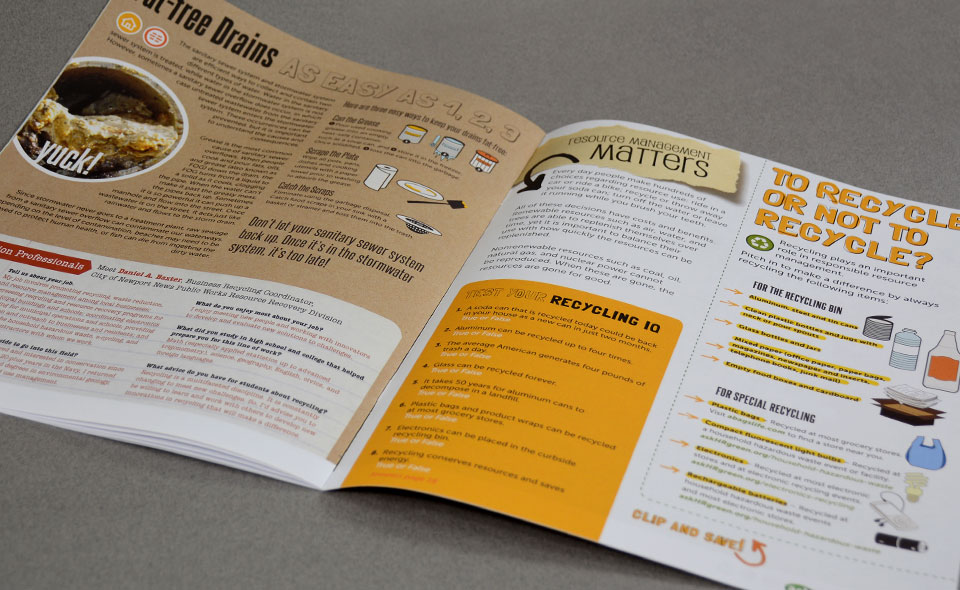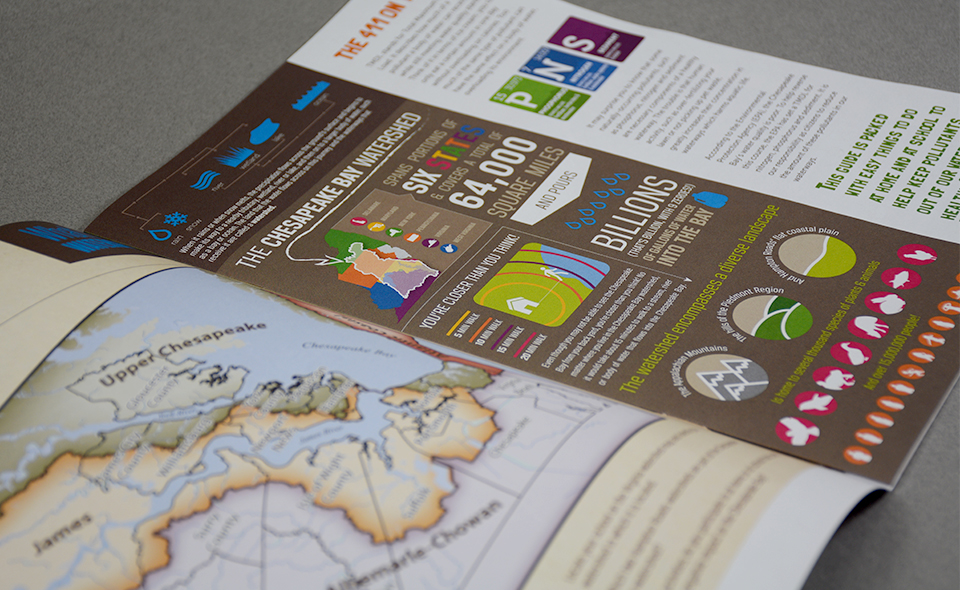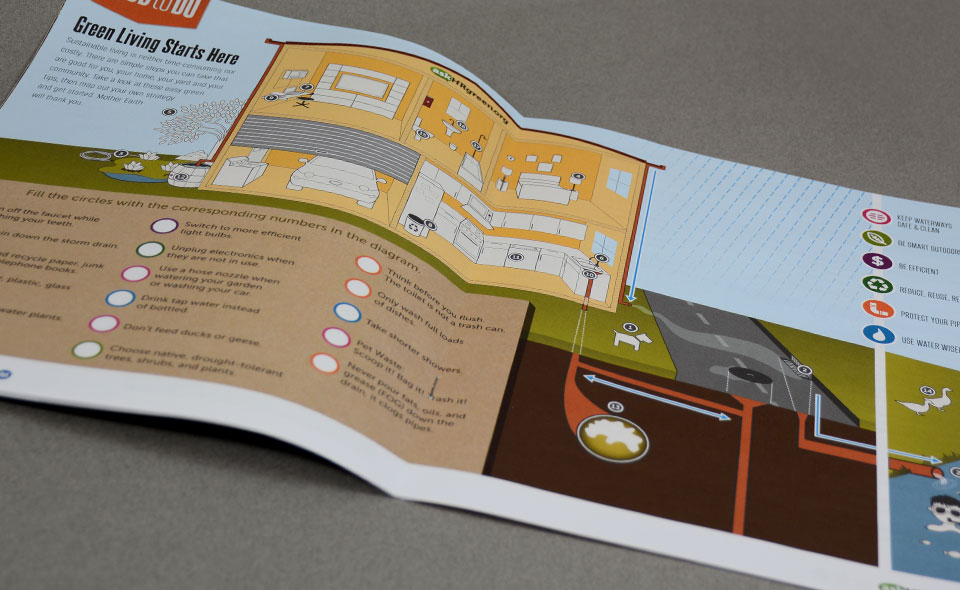 Green Living : Newspaper Supplement
This 16-page supplement, put together in partnership with The Virginian-Pilot, provided area residents with plenty of environmental information, delivered in an engaging and enjoyable-to-read manner.

PRINT ADVERTISING

MOBILE TRAILER WRAP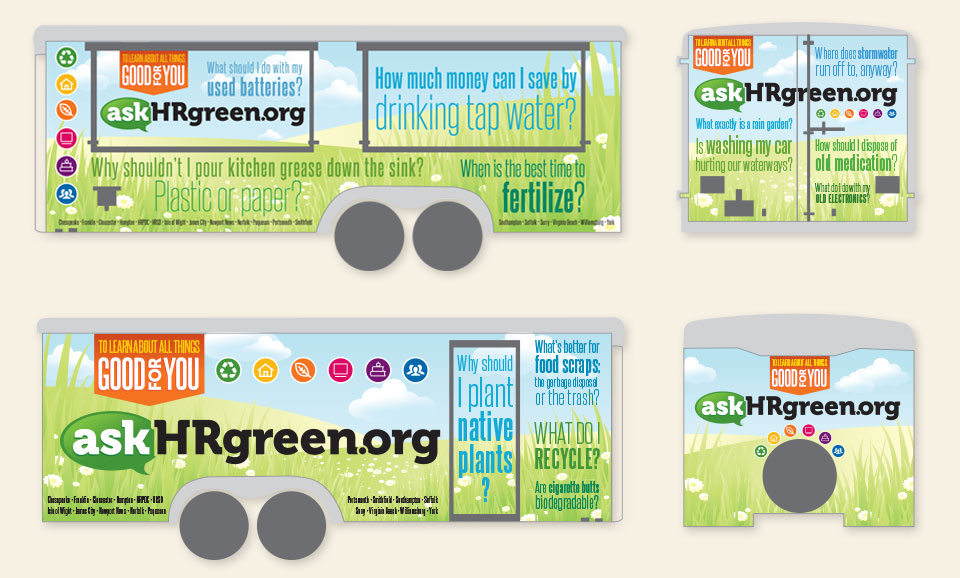 OUTDOOR ADVERTISING