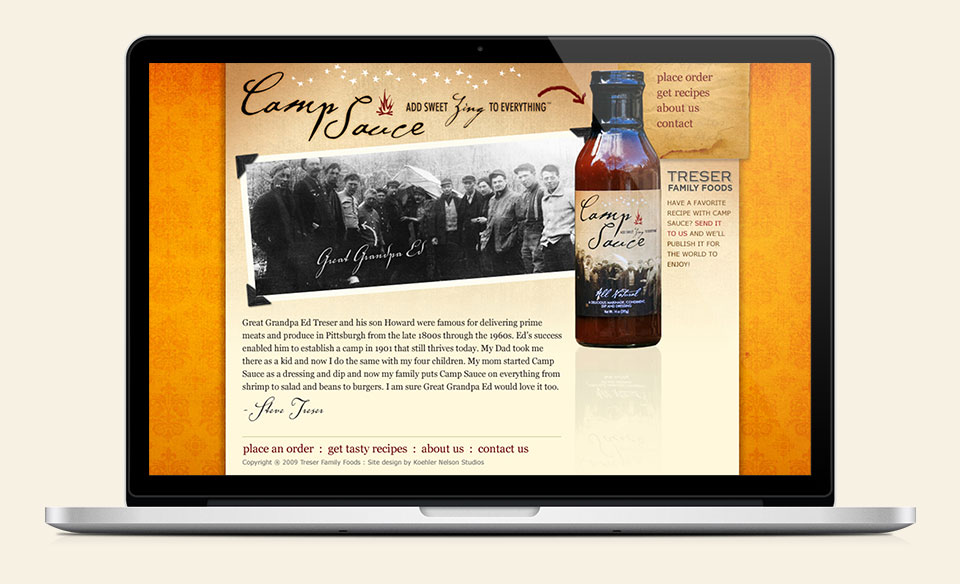 Steve Treser, of Treser Family Foods, came to us with the desire to create a brand label that paid homage to the heritage behind Camp Sauce. We sifted through the Treser collection of photos taken from his grandfather's days at the family camp and settled on the two that told the best story. The photos took some time to clean up and make suitable for printing, but it was so well worth it. Unfortunately, Camp Sauce production has now ceased, but for those of us fortunate enough to have bottles in reserve, they're worth their weight in gold.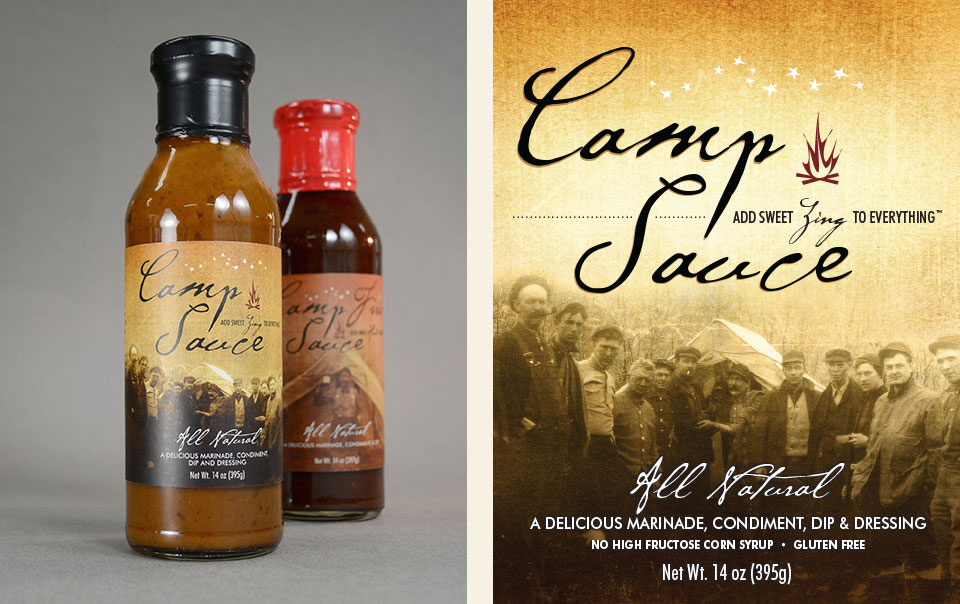 POINT OF PURCHASE DISPLAY
We designed a store display to help educate consumers on what foods they could use the sauce on and announce that proceeds from sales helped send kids to camp.