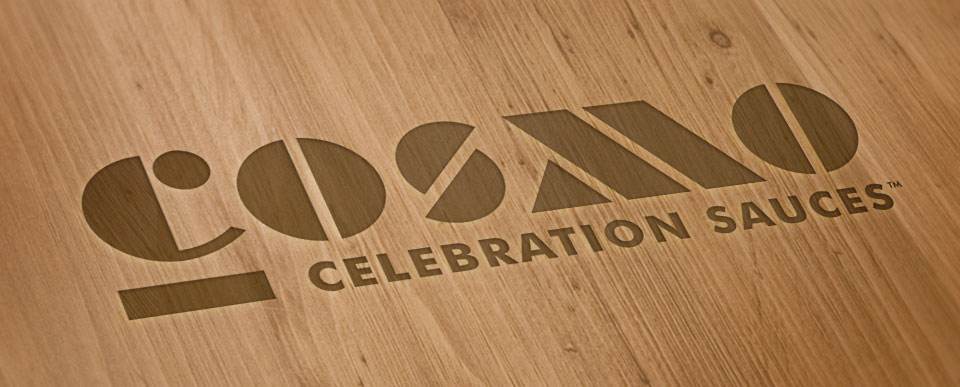 Walking down the pasta sauce aisle in any grocery store, it can difficult to make a choice. It can be even more difficult to cut through the noise and have your brand taken home for dinner.
Dr. Cosmo Salibello had been selling his sauce for years, but really had no definable brand. He came to Regroove Marketing and Red Chalk Studios with a family recipe honed over five generations, and wanted to bring it into the 21st century. After learning about the journey this sauce has been on, and that he planned to expand the line to include other family sauce recipes, we knew it deserved so much more than a new label. Red Chalk set out to reconnect this authentic Italian flavor with its roots.
The original name, "Dr. Salibello's Marinara Sauce," didn't capture the love and warmth that were in these treasured family stories. Eating was a time of gathering, celebrating, and sharing in the Salibello household. And it was from this experience that the new name emerged: Cosmo's Celebration Sauces.

Pulling inspiration from mid-century photography, the new label features a unique combination of engaging faces, gold confetti, and delicious, fresh ingredients.
The connections among the ingredients, the consumer, and the brand are all shared and a part of one another. We also made it a point to celebrate how Cosmo refined his family recipe down to the essentials. With no added sugar, reduced sodium, and MSG- and gluten-free, it's a health conscious sauce, so no one is left out of the celebration.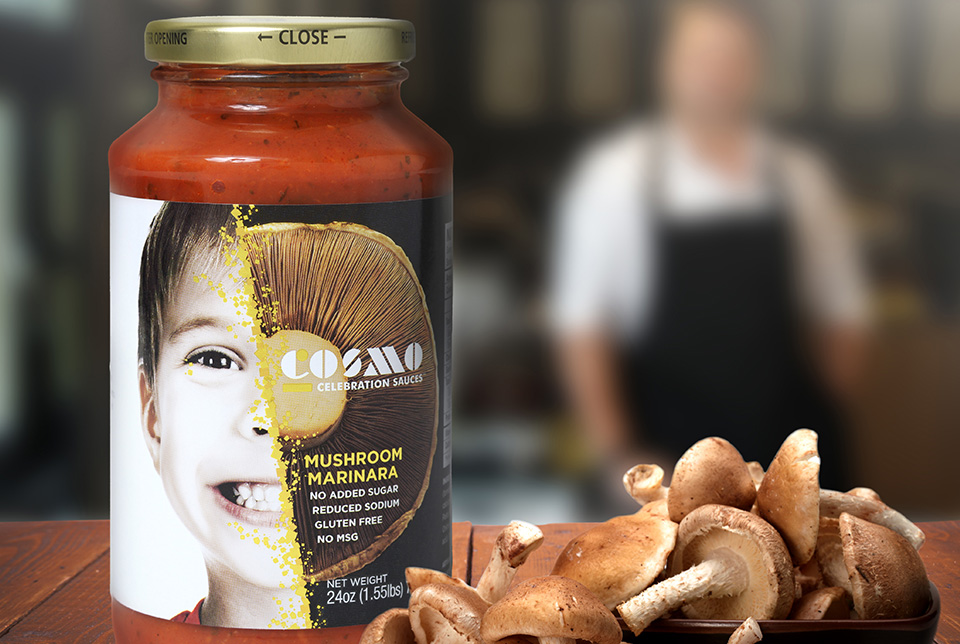 While the labels use a minimal black, red, and gold palette, the new Cosmo Celebration Sauces website takes a twist on the traditional Italian red, green, and white combination. Including the full brand story, a closer look at the ingredients, and even alternative marinara recipes, CosmoSauces.com gives nationwide access to the product through an online marketplace.