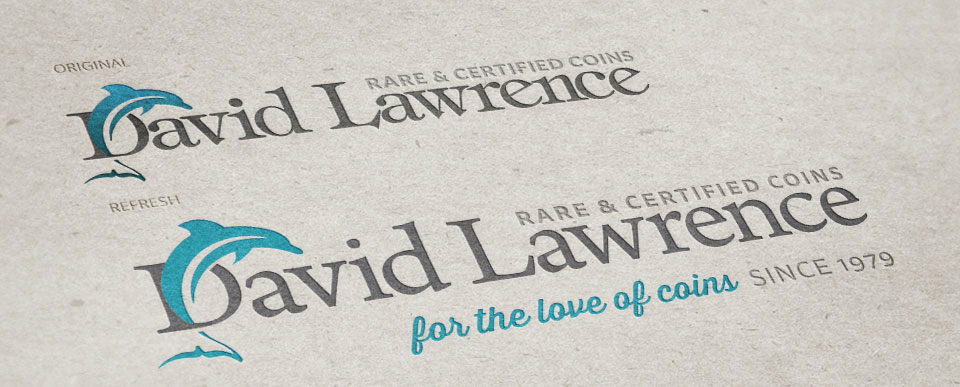 When John Feigenbaum needed to update his company's brand, he called on Red Chalk Studios. John was at the helm of David Lawrence Rare Coins, a family business founded in 1979 by John's father, David Lawrence Feigenbaum. John realized that while they had a very strong base of committed and serious coin collectors, they also needed to attract a new audience with targeted communications.
As coin collecting is its own world, Red Chalkers spent time with John and his staff at David Lawrence Rare Coins in order to learn about the numismatic business and understand the language and passion of collectors.
After a Red Chalk Brand Exploration Workshop, we helped them define and expand opportunities to reach new target markets. We also redesigned their corporate identification and created a tagline "for the love of coins" that embraces the business and the excitement of collecting. We redesigned all their stationery products and sales collateral, and developed special branding messages.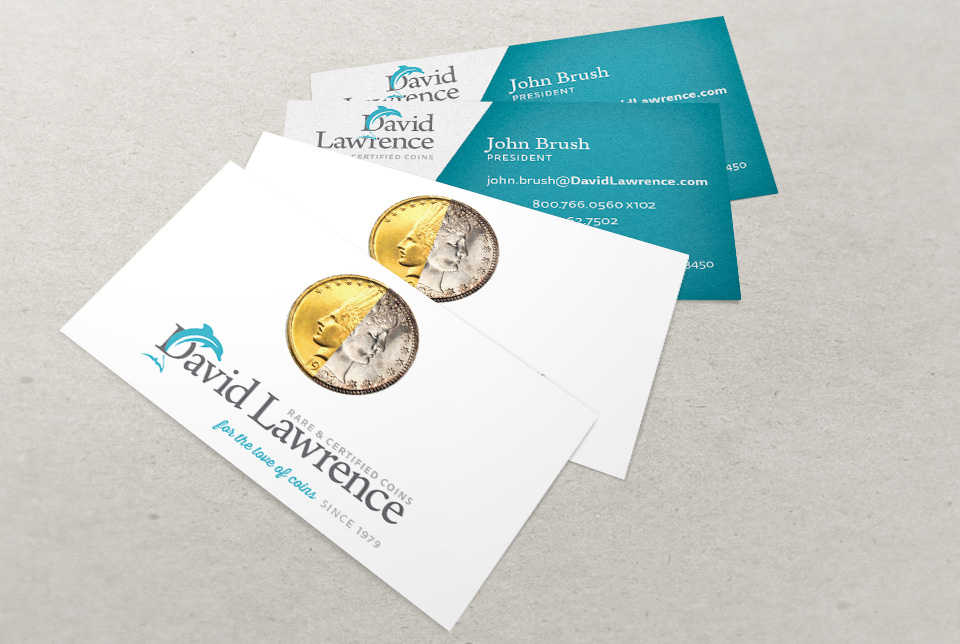 With our new knowledge about rare coins, we now diligently inspect our change, hoping to find another 1894-S dime like the one David Lawrence Rare Coins sold in 2013 for over $2 million—an all-time price record that has never been exceeded for a U.S. dime.
Red Chalk continues to work with John in his new role as publisher at CDN Publishing.