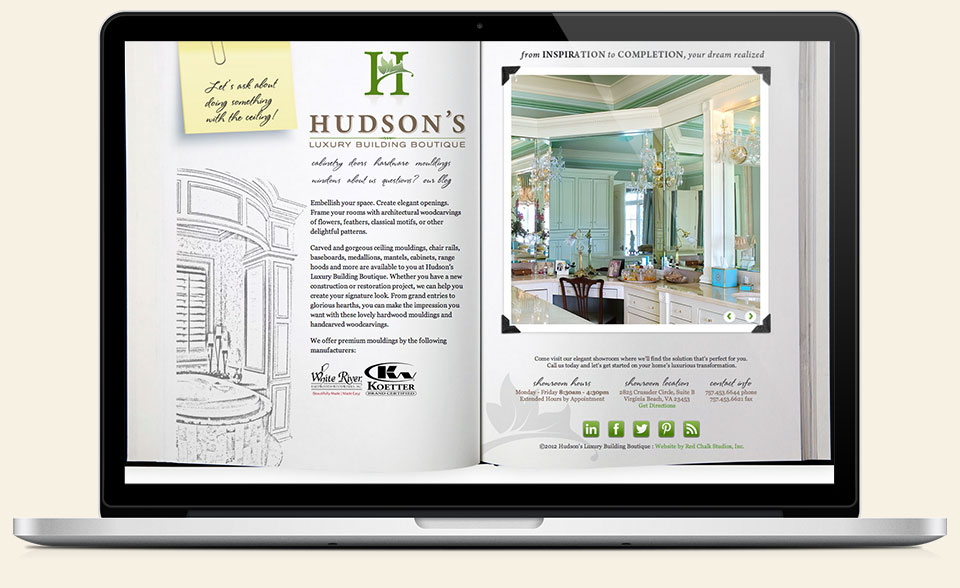 Our friends at Hudson's Luxury Building Boutique asked us to develop the image of their high-end brand after we successfully designed the logo and built the website of the boutique's parent company, Hudson Building Supply.
In 2010, we conceived of and built a unique website, allowing the company to showcase its upscale product offerings in a friendly and engaging manner.
For the 2010-11 marketing campaign, the client requested we create images on par with the classy feel of the brand. After the concepts were approved, we worked with Len Rothman Photography to art direct the photo shoot, scout the perfect location and manage the production details. The final shots have been used for showroom posters and in an ongoing advertising campaign.