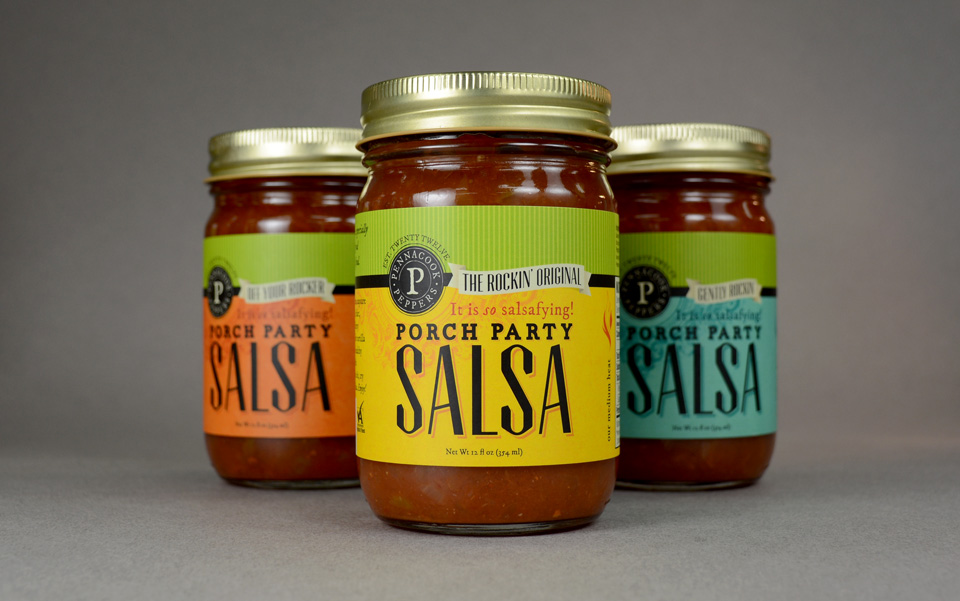 Designing labels for food products is one of our joys. It's even more fun when the client understands the value of good, strategic design and then gets excited about working with us to keep on strategizing and creating marketing assets. Enter Pennacook Peppers.
Red Chalk developed a solution that not only captures the client's vision, but successfully carries the branding forward as the product line grew, and continues to grow.
Kevin Oelhafen, Pennacook Peppers president and manager, says, "I realize that branding, name, logo, website, design, consultation, etc. are very important to the success of our products. RCS listens to and puts a great deal of effort into understanding my needs, wants and desires. This results in very effective communication between us, which is key."
He goes on to say, "It is extremely important for me to be able to rely on RCS's experience and expert knowledge. Our partnership provides us with legitimacy. We've won a Scovie Award for our salsa family's marketing and advertising. We get a ton of compliments from folks in the industry about our packaging."
"Our relationship with RCS has most certainly led to business growth."

 The label design for Pennacook Peppers has been awarded at the 2014 Scovie Awards and is a Made in Virginia 2015 Winner.
Read more about Pennacook Peppers in the press.