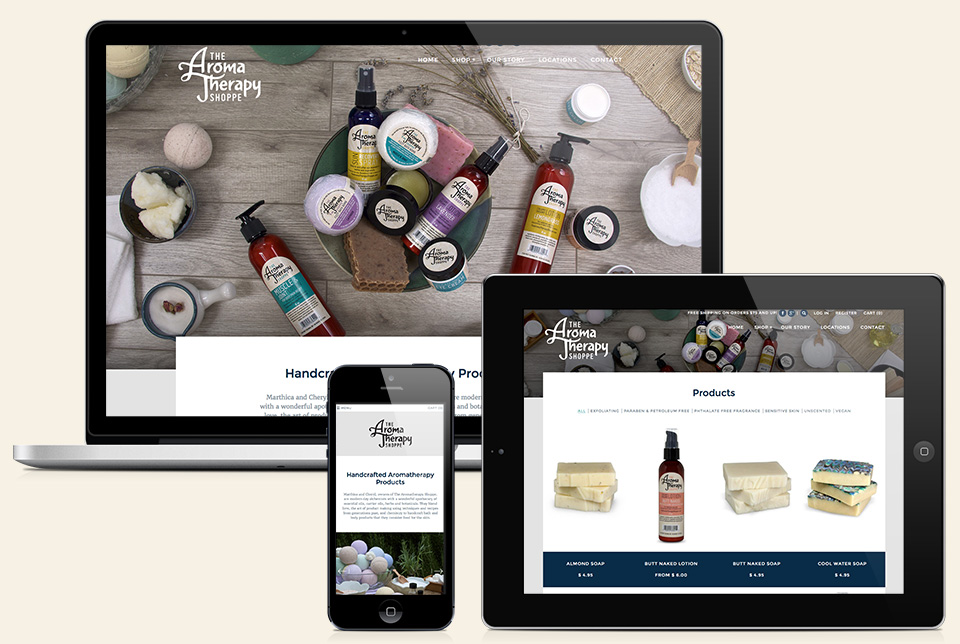 The Aromatherapy Shoppe is a growing retailer, focusing on creating high-quality, artisan bath and body products.
Our client is a modern-day alchemist with a wonderful lab full of essential oils, carrier oils, herbs and botanicals. They blend love, artful techniques and recipes from generations past, and precise chemistry to handcraft bath and body products that they consider food for the skin.
When The Aromatherapy Shoppe first came to us, they were looking to elevate the design of their product packaging in order to attract new customers, both wholesale and retail. After reviewing their goals (and sampling the delectable soaps and lotions), we highly recommended they address their logo as well. (A brand identity can carry a tremendous amount of weight on package design and in engaging the customer.)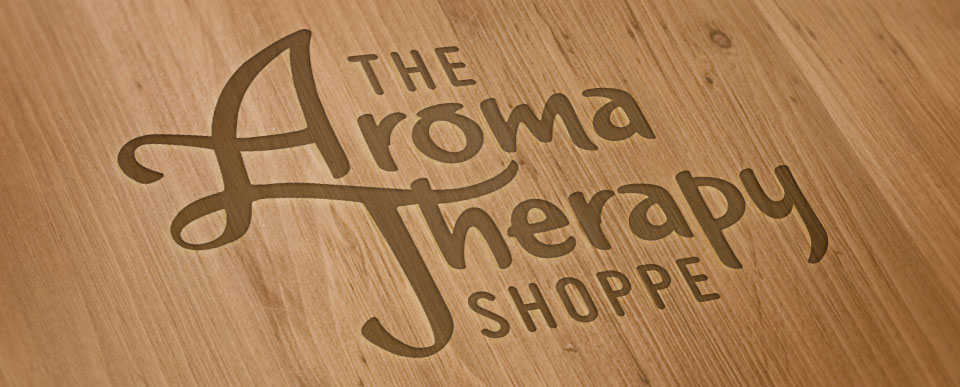 Soon after, we moved onto developing an eCommerce website, art directing and taking all product photos and crafting the site copy. The Aromatherapy Shoppe team can manage all of their online sales easily and effectively.
As their wholesale business picked up, we branched into packaging design for bath bombs (and created a new mold design so the labeling works better on a spheroid shape), soaps, sprays and more. In addition, we were consulted on recommendations for their new retail space, providing color guidance, story layout and signage designs.
If you get the chance, pay them a visit and sample, sample, sample. You are sure to find the right scents and products to make you feel, and smell, snuggle-worthy.