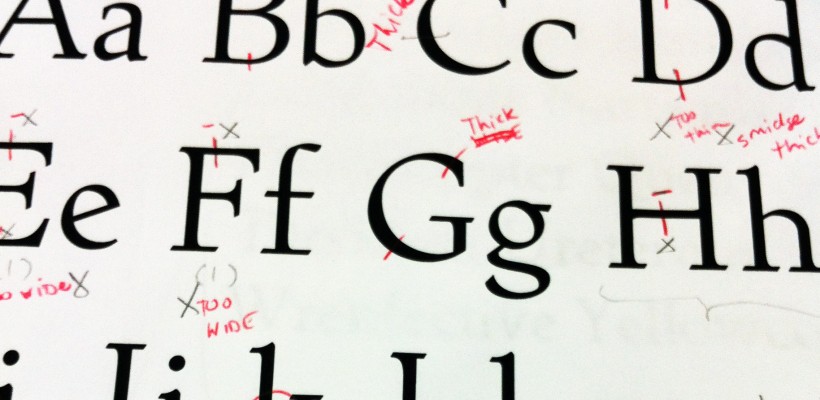 As things warm up here in Virginia Beach, I'm reminded of where I was last summer… wrapping up my spring semester as a professor at ODU and had just received a congratulatory email from Cooper Union — I had been accepted to their CooperType Condensed program. For 14 hours, six days a week for five weeks spanning June and July, I was immersed in letterforms… by my count that was over 400 hours of writing, drawing, lettering, and digitizing.
While some might consider this torturous and tedious, it was an unforgettable education. Our quiet studio featured 15 students from all over the globe, ranging from Brazil to  South Korea, London to Mexico City. Our instructors were no different with two primary instructors from Northern Europe along with a supporting cast of historians, calligraphers, and guest typographers/educators from all over. Our goal: to produce an original, fully functioning typeface in our short time together.
The Breakdown of 5 Intensive Weeks
By studying the humanist hand, I got a whole new grasp of the letters I had written since kindergarden. What seemed like a backward approach, we mastered the lowercase first, perfecting every curve and dot. But then the uppercase quickly fell into place once all of the pieces were laid out. In addition to writing, our mornings for the first two weeks were punctuated with lettering 'warm-up' exercises to get the blood flowing and our hands thinking.
The third week was spent defining our course of independent study for the last two weeks. We spent our time exploring our own lettering interests, and sifting through inspiration taken from previous field trips to Columbia University Library, The New York Library, and the Herb Lubalin Center on campus. All three of these locations housed some of the most extensive and beautiful examples of language through history. Some specimens dated back to the 1400s, and many were one of a handful left in existence. It was an honor just to see then, let alone handle and study them.
I had dabbled in type design before, and had a big backlog of 'projects to do' on my list. But, I made the conscious decision early on to 'just let it flow'. I never saw myself taking on a traditional serifed typeface, but I became attached to my broad nib calligraphy studies. By exploring serif shape and adjusting some stroke details, my project took form. What came out on the other side after the final two weeks was Stonewall. Stonewall is designed for long form, printed text, but detailed with enough personality to use for titling. Think of it as Time Roman and Trajan rolled into one typeface.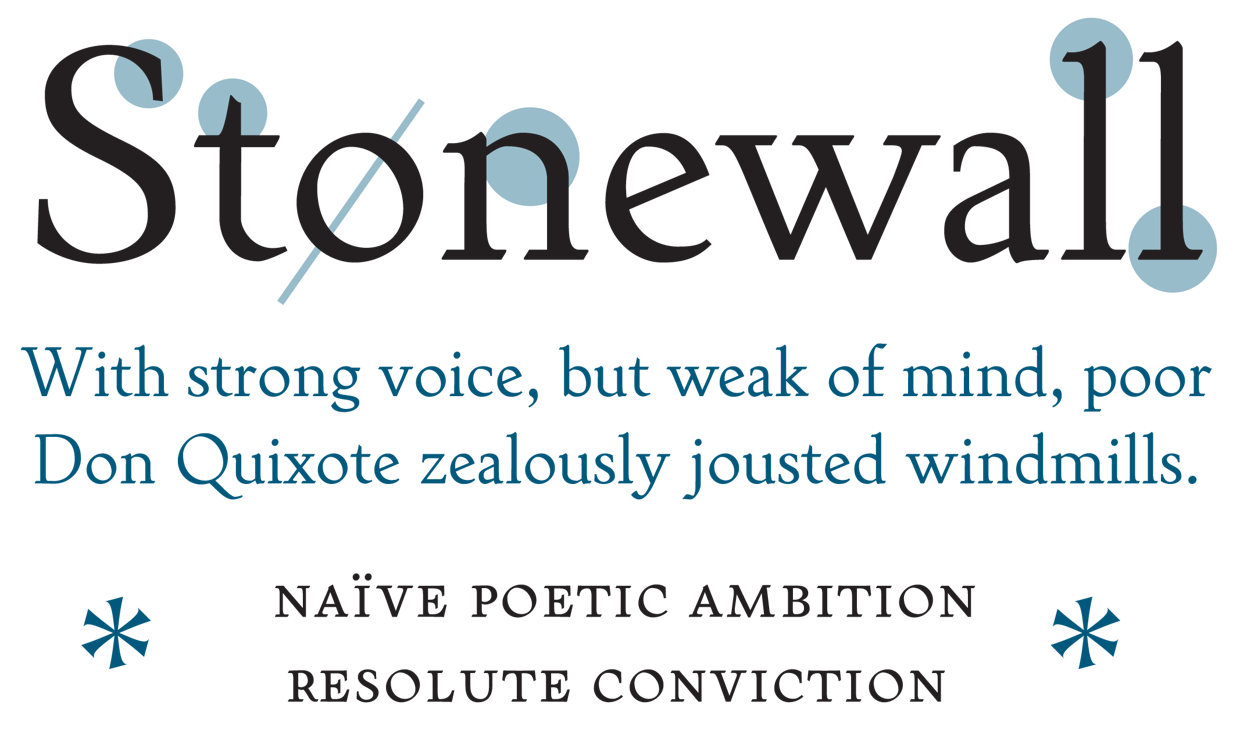 The Big Take-Away
Aside from the [semi]final product, I walked away with a sharper eye. Typography is about fine areas of balance and interruption, spanning over a piece of text. I learned the history of the letters I encounter everyday, and how they have changed very little, but remained contemporary in their exploration.
I also learned about working in a spiral, or exploring while working and refining. Most people think the design process as having a start point and working toward an end point. Design is more of a spiral, working in a series of drafts, refinements, revisions, and (sometimes) fresh starts. Often times, something is discovered in the development phase that can inspire a new sketch and direction. Sometimes time allows the fresh start, sometimes it's saved for next time. I don't know what adventures I'll have this summer, but it's going to be tough to beat last summer.