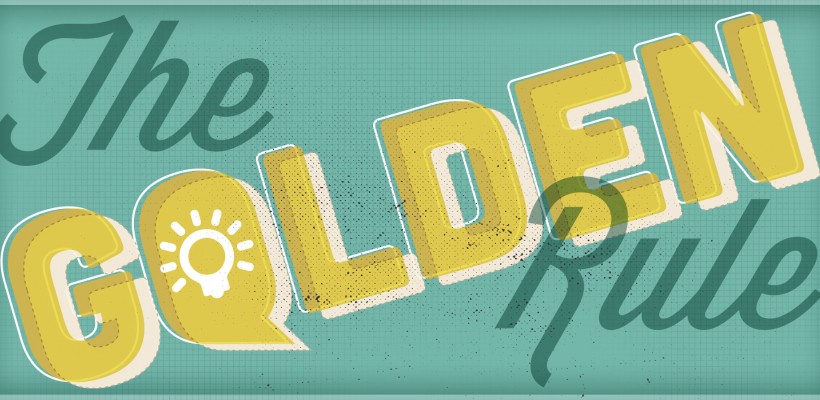 My first professional position out of college was working at Nomadic Display as an in-house designer in the marketing department. It was a good job, though not even close to being the one of my dreams.
I wanted to work at a small creative shop, in the heart of Alexandria, and design important, "cool" pieces that would win awards and be published in design annuals. But after months of job hunting with no dream opportunities surfacing, Nomadic offered me a job that I was glad to accept. And even though it felt like I was wasting my talent, skills and not-yet-paid-for education, I came away from that job having learned three very important lessons:
ONE: don't throw anyone under the bus (having experienced tire treads on my own forehead, it's not a fun place to be);
TWO: all jobs, no matter how great or small, provide valuable lessons; and
THREE: how to work with an outside creative team.
It's that last lesson I consider the most valuable.
Our in-house design team was responsible for ad production, maintaining product manuals, translation services, inventory management and occasionally designing a company invite. True creative opportunities were rare and hard won. It was nothing glamorous, that's for sure.
For our marketing and direct mail needs, we worked with two outside creative agencies. They provided the crux of strategy and design and it was while working on a new fulfillment brochure that I received my biggest lessons as "the client."
After spending around nine months going back and forth on the brochure design, requesting change after change with each review, we eventually ended up with something nobody was proud of. One of the agency partners stepped in and after reviewing where we had started and where we'd ended up with the design, we all agreed it had gotten tremendously watered down and the focus of the piece had been almost entirely lost. So we reassessed the objectives and started over. Then she told us that, when reviewing their work, it would be more beneficial for us to tell them what wasn't working and why, rather than how to solve the problem. After all, solving problems was their responsibility.
This doesn't mean as the client, we couldn't make suggestions (especially if they were relevant to how our products or company were being represented), but it put the responsibility of solving the problem back on the creative team's plate. That was, after all, why we hired them.
Fast forward — I've long since left Nomadic Display in my rearview mirror, am living my dream and it's now my responsibility to be the problem solver. And with that, I continue to pass on that valuable insight.
So, dear client, know that I've been on your side of the fence and can relate to your challenges. I understand when the whole marketing team needs to weigh in on a solution. I understand when a project is heading in the wrong direction and it's time for an intervention. I even understand your pain when the boss insists on using purple because it's their favorite color. But now I hope you can appreciate our key role in this partnership and with it, we will both vow to be better at using our strengths to your advantage and achieve success without poking out anybody's eyes.
The Golden Rule: let your design team be the problem solvers. Feed them as much information as you can and challenge them when you feel the design/message could be stronger… but don't micromanage the creative process. However, if you feel you're forced to do that because you're not getting good results, it's time to reassess the project objectives – or get a new designer.