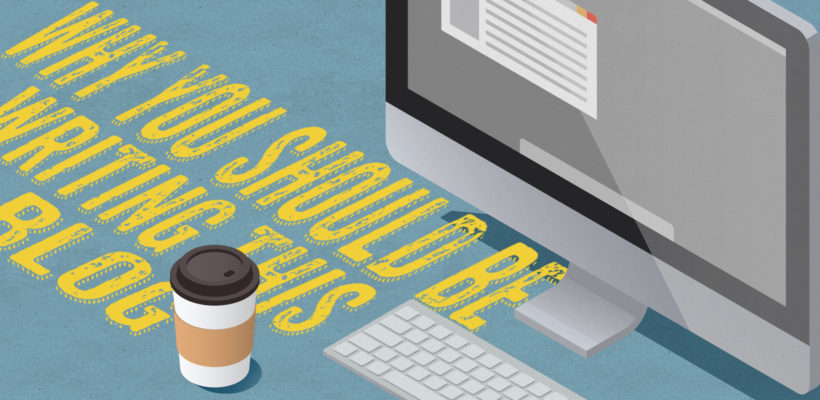 You're busy. We get it. (Who isn't?) And finding the time to write a blog as part of your content strategy—or finding someone on your team to do it—can be a monumental task. But here are a few reasons why should consider keeping it on your to-do list:
You can position yourself and your company as an expert.
You build a relationship of trust with your clients and customers.
It's a great channel through which to share company news.
And then there are the tremendous SEO advantages…
What's that, you ask? SEO advantages? 
Search engines LOVE fresh content. And when your website has new content (like that in a regular blog), it's more likely to be ranked higher in searches. Did you know the newest and most relevant content is pulled first when someone makes a search on, say, Google? It's true. Just be sure your blog has at least 300 quality words in order for Google to index your page. (This one, by the way, has 469 words.) So shorter pieces or duplicating content—whether it's yours or someone else's—won't really cut it.
If you're not blogging and your site hasn't been updated in some time, it's a sure bet someone else in your industry (perhaps a competitor?) is ranking higher, and therefore more visible to potential customers, than you. Include images and videos, and you give search engines even more opportunities to find you.
A company that includes a business blog on its site has 55% more visitors than one that doesn't.
Here are some other compelling statistics to convince you to keep typing:
Forty-seven percent of buyers viewed three to five pieces of content before engaging with a sales rep.
Blog titles with six to thirteen words attract the highest and most consistent amount of traffic. (With a seven-word title on this blog, we can look forward to some nice traffic.)
One compounding blog post creates as much traffic as six decaying posts.
A compounding post is one that continues to draw traffic over time vs. a "decaying" post that surges, but then has a dramatic drop in traffic. How do you ensure your blogs have a better chance to compound rather than decay? Stay tuned to Chalk Talk… (And thank you for being one of the 55% more visitors to our site who, we are sure, are more intelligent, charming and, shall we say, attractive than others out there.)