Understand and Leverage Your Customer's Journey
Smart marketing will help you build relationships. Successful marketing will make sure you're in front of the right people at the right time and for the right reasons. We plan for success, smartly!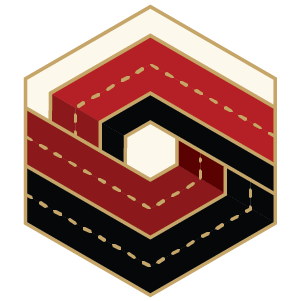 Every business model, from the more simple to the very complex, has inherent opportunities when it comes to attracting, servicing and retaining your customers.
The people you're trying to reach and convert into customers are, at any given time, on a journey. If you're not top of mind when they have problems you can solve and are assessing options, making decisions, and determining value, you're off the map. And that's not good for business.
THE SOLUTION? Understand YOUR customer's journey so you're able to:
Strategically connect with prospects and increase their awareness of your business
Mindfully develop strategies that will convert them into customers
Purposefully develop messaging and creative that reaches them in the right place, at the right time, for the right reasons
Build marketing and sales initiatives that work with the same criteria, purpose and direction
Create tactics that strengthen customer loyalty
Strategically scale your marketing and business
We want you to make informed decisions.
After all, isn't that what your marketing partner SHOULD do? A critical component to strategic marketing is making sure your solutions are aligned with your customer's needs at every phase of their decision-making journey.
When should you start mapping out your customer journey?
Before Developing or Changing Your Marketing Plan…
Are you making assumptions based on what your competitors are doing?
Have you assumed one solution will serve all?
Are you unsure of the difference between a marketing lead and a sales lead?
Are you solid in the who, what, why, when and where of your marketing and sales opportunities?
Are you confident those responsible for attracting prospects and converting them into customers are 100% strategic?
All of the above are only a few of the reasons you need to develop your Customer Journey Map!
Before Developing Your Marketing Tools and Assets…
Do more than one person in your company work with your customer? Is everyone 100% in sync with what the others are doing?
When your team (internal or external) is producing your marketing, do THEY have the complete picture of your customer's mindset and needs at every phase and stage of their journey, let alone yours?
Do you have different departments or people creating marketing tools on their own?
Have you discounted a platform because you don't personally use it?
Are you relying on internal staff to manage any facet of your marketing, and they aren't digital-marketing, brand and content-creation experts?
Before you let another opportunity slip by, let's empower your team with knowledge, strategy and a smarter plan!
When Your Marketing Efforts Aren't Working…
Do you know WHY your marketing isn't working?
Do you know HOW it could be improved?
Do you know WHEN to implement different strategies and tactics and why?
Do you know WHAT would be better and why?
Do you know WHO you could rely on to make smart decisions and give expert direction?
The good news is you don't have to. We do and can by mapping out the journeys your customers take, and the opportunities you have to do better.
The Results of Having Customer Journey Maps?
You'll have specific direction on how to move prospects into your marketing and sales funnels, convert them into customers, provide desirable service and retain their loyalty. You'll have measurable actions to implement more strategic marketing and brand-strengthening solutions.
We have been highly impressed by Red Chalk Studio's ability to transform our vision and business strategy, as well as their understanding of a complex product, into an outstanding and seamless user experience. We are more confident than ever to approach the largest, most venerable companies and organizations with LifeCents, and the results have been speaking for themselves.

Red Chalk Studios consistently exceeds our expectations. The energy and enthusiasm they bring to each project is truly inspiring.

When you get Red Chalk Studios in your corner, you're not just getting the best branding specialists in the business, you're getting a company that will help support, promote and grow your business to the top of its industry!

Red Chalk Studios has an amazing team of talented professionals who know how to not only listen to their clients, but also exceed their clients' expectations with cutting-edge creativity.

Were your ears burning? We were talking about how much we appreciate you and the way you have helped us look so good!

Red Chalk accommodates our requests, no matter how challenging they may be, and they do so in the most professional manner. It is a pleasure to work with the Red Chalk gang.
Our Strength Is In Our Experience

Automotive

Product and Service Names

Associations & Co-ops

Beauty

Building & Construction
Education

Entertainment

Environmental

Financial

Fitness & Health
Food & Beverage

Healthcare

Home Services

Hospitality

Manufacturing & Distribution
Municipal

Non-profit

Professional Services

Retail

Technology