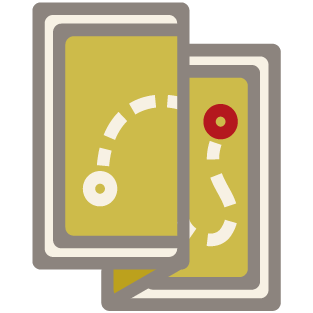 Business Foundation & Marketing Roadmap Development
Strategic insight and direction for building a better brand.
Your brand is the engine that runs your business. To have a strong engine, all its parts need to move in concert and with intention. That's smart brand management!
Are you a start-up? Or does your business need to strengthen or re-define its brand?
Your Roadmap is the result of research, comparisons and evaluations in an effort to strategically identify, define and articulate the elements that help create your brand. Having a strategically-developed Roadmap will benefit your business, your culture, your communications, your customer attraction and retention and all of your marketing efforts. In other words, everything you do inside and outside your business. The four building blocks of your Roadmap include:
Know Where You Stand
Know Who You Are
Know Who To Attract
Know How To Attract, Engage & Retain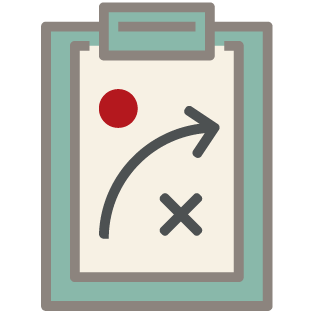 Brand & Marketing Consultation & Management
Brand management goes hand-in-hand with your marketing efforts. We collaborate to develop and implement brand-centric and results-oriented marketing strategies.
Let's increase your awareness. Let's attract and engage your audiences. Let's drive them to action.
Strengths, Weakness, Opportunities and Threats (SWOT) Analysis
Allows us to know and consider everything that could potentially impact the success of a new project. Failure to consider key strengths, weaknesses, threats and opportunities can lead to poor business decisions.
Brand & Marketing Audits
Conducting audits of your current brand messaging, marketing strategies and tactics in regards to your business and/or project goals allows us to identify challenges and opportunities before moving on to strategy and creative development.
Strategic Brand, Marketing & Budget Planning
We'll help you target your marketing efforts to the right people, through the right channels and at the right time.
Analysis & Reporting
We're all about knowing how our tactics are performing and analyzing for opportunities to strengthen. And we are transparent about our process and the results we're achieving.
Project Management
We strive to work economically, efficiently, compassionately and smartly to keep projects on task, on time and on budget.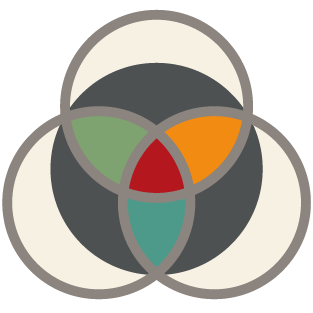 Search Engine Marketing (SEM)
If you're not doing everything you can to drive qualified traffic to your website, you're losing business. Our Google- and Bing-Certified Digital Marketing Director is experienced in devising and managing smart strategies while delivering results. Our Brand & Marketing Strategists are here to make sure you're telling the best brand story you can.
Red Chalk Studios is your powerhouse team focused on your best interests, with results in mind.
Goal-Setting, Audits & Analysis
We'll assess your website and digital marketing channels to determine opportunities for SEM tactics.
Critical Analysis of Brand Positioning & On-Site Conversion Strategies
If your website was built elsewhere, we'll assess its effectiveness in delivering a strong brand story, smart conversion strategies and tactics.
Local Search Engine Optimization (SEO)
There is a huge list of areas and activities SEO management covers. We do them all. And we do them with the goal of improving your organic search engine ranking.
Pay-Per-Click (PPC) Campaigns
Getting in front of organic search traffic is only part of the equation. With a PPC campaign, we'll help drive more targeted visitors to your website with innovative, on-brand ads on Google and Bing. We'll make sure your website is optimized for conversions (more contacts, more sales, more action) to ensure targeted traffic does MORE than just visit your website. We'll research your competitors' online advertising strategies to make sure your ads are not only on-brand, but stand apart and attract attention. Read our article about the different kinds of Google ad campaigns to learn more. 
Remarketing/Retargeting Campaigns
This is all about top-of-mind awareness! They've already been on your website — now let's make sure they don't forget about you. Read our article about the different kinds of Google ad campaigns to learn more. 
Display Ad Campaigns
Again, this is all about top-of-mind awareness! They've already been on your website — now let's make sure you stay in front of them and keep reminding them of your brand, services and products. Read our article about the different kinds of Google ad campaigns to learn more. 
Shopping Ads
When you have an e-commerce website, this is MUST HAVE for driving more sales. Read our article about the different kinds of Google ad campaigns to learn more. 
Conversion Tracking
Knowing where your traffic has come from, the actions they performed on your website and the associated costs helps us collectively make better marketing decisions.
Monitoring, Analysis & Reporting
You're about results. We're about collaboration, results and transparency.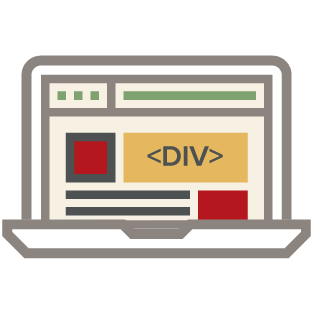 Website/Web App Strategy, Design, Development & Management
Your website is a powerful marketing and brand-experience tool. Don't mistake it for just something you need to do — make it your best sales tool. Red Chalk Studios is your partner for strategically-developed websites that attract, engage and drive action.
Our strengths in designing, developing and managing your website are:
Strategic Planning & Estimating
We know the devil is in the details. Our first steps are to establish business, marketing and visitor goals, determine needs and requirements, and develop a full scope of work and timeline. After this is completed, we develop estimates.
Custom Solutions / No Cookie-Cutter Answers Here
We design and build for YOUR needs. We don't try to shove you into templates that are bloated with code and potential development snake pits. We generally work with CMS platforms, primarily WordPress, but also Drupal, Joomla and Magento, custom-building from the ground up with your specific business goals, site management and audience needs in mind.
Usability & Accessibility Design
We build websites that address your visitors' needs as well as your own. Our user-centered process as well as our collaboration with stakeholders make sure your website works for your organization and your visitors. 

Talented & Passionate Strategists, Designers, Writers & Developers
We not only bring the talent (20+ years of experience in designing and developing powerful websites), we bring the passion it takes to imagine the possibilities, challenge the status quo and look over the horizon. And coffee. We bring lots of coffee.
SEO-Minded From the Start
We build with results in mind, and that includes how well search engines can crawl, index and rank your website. We implement SEO strategies from the inception of your website and through its development. That's just smart. 

Proactive Project Management
We believe a project properly managed is half of what makes it a success. We work hard at making sure we're all working efficiently, effectively, collaboratively, transparently and strategically. There's that word again. We're all about strategy.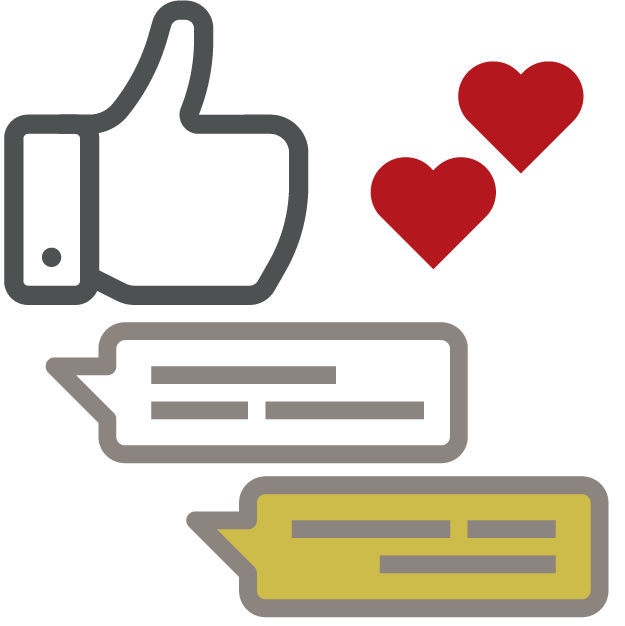 Social Media Management & Advertising
The world of social media marketing is dynamic and ever-changing. It can be a valuable tool to build and engage your community… But it takes strategy and strong content management.
When we manage your business social media channels, it's a collaborative effort — and needs to be! After all, your social media presence needs to be more personal, more "in touch" and more relatable than most of your other marketing tools. This is about building your community and your tribe by providing content that is valuable and helps foster a strong brand.
Red Chalk's social media marketing is strong and valuable because:
We start with understanding your brand foundation and marketing goals.
We don't do generic and we don't recycle content amongst different companies. And we don't assume. What we do is thoroughly understand your brand inside and out as well as your audience groups and what they value.
We develop smart and manageable strategies on the appropriate social media channels.
First, we know that every channel (Facebook, Instagram, LinkedIn, Twitter, etc.) has its own purpose and use. What we do on Facebook does not necessarily translate well to Twitter — therefore, one solution does NOT fit all. We'll help determine the channels that are the most appropriate to get in front of, and engage with the right audience.
We set goals, establish strategies, assess results and adjust to get better results.
Knowing why we're doing this and what we intend to get out of it is key. And knowing the appropriate strategies are crucial to driving results. And knowing when something isn't working and adjusting the strategy is paramount. It's never one-and-done. It's always "What can we do better‽"
We develop smart, creative, on-brand and valuable content.
Are we doing this to entertain? To educate? To inspire? To challenge? To motivate? To sell? Most likely, a little bit of all these things. Will your audience value video? Long-form content? Static images? Audio? Knowing what to do is one thing. Creating it with your brand foundation in mind – ALWAYS – is a critical to fostering a strong brand.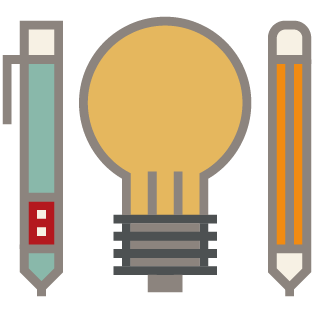 Creative Services
We are never at a loss for creative solutions! But creativity needs a strong purpose and foundational focus. We develop solutions that support your brand and business, and are designed to attract, engage and deliver results. If we can imagine it, we can produce it, whether for print, digital, or manufactured execution.
Here is but a small list of the creative services Red Chalk Studios provides:
Brand Identity System Development
Naming, tagline, logo system, color system, typography system, iconography system, brand standard manual, file management
Corporate Correspondence & Communications
Business cards, electronic signatures, stationery, notecards,  team swag, etc.
Marketing & Sales Presentation Materials
Displays, electronic presentation decks, pocket folders, sales sheets, data- and info-graphics, brochures, posters, annual reports, catalogs, manuals, eNewsletters, eBlasts, etc.
Video, Audio & Motion Graphics
Tell your story better and make people feel [excited, intrigued, amused, entertained, informed]
Package Design & Retail Engagement Solutions
Labels and packaging, point-of-purchase design, display design, purchase collateral, etc.
Environmental Design
Way-finding design, brand extension and experience design, signage, etc.
Publication Design
Manuals, training guides, catalogs, workbooks, guides, etc.
Custom Illustrations & Photography
Yep, we do this, too.
Ok… we could go on and on, but you get the picture. We really can do most everything. And we'll manage the entire project from conception through production and implementation.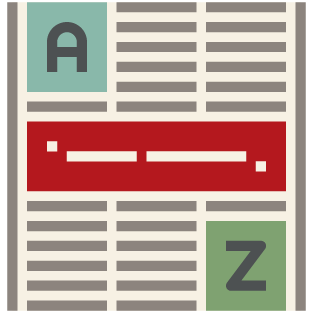 Content Marketing / Lead Generation
Say it with us: Relationships first. Business second.
Content marketing and lead-generation solutions require developing and distributing VALUABLE content. This is what your audiences demand and respond to.
The goal here is to build relationships (giving your business personality) while keeping your brand top of mind, with the secondary goal of driving a profitable action.
Red Chalk Studios can help your business build relationships through engagement activities such as:
Social Media Management
Content creation (copy, design, images, videos), scheduling and publishing, community building (shared content, group membership, attraction strategies, etc.), engagement monitoring and reporting
Email Marketing Management
List management, customer journey management, content creation, scheduling and publishing, engagement monitoring and reporting
Blog Management
Content creation, scheduling and publishing, promoting through other channels, community building, guest blogger opportunities, engagement monitoring and reporting
Publication Management
Content creation, website distribution set up, promotions, engagement monitoring and reporting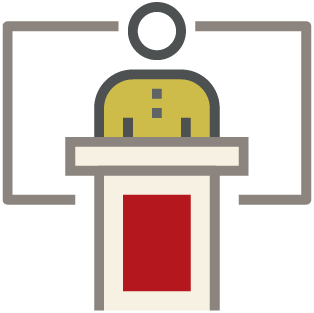 Public Relations Management
Gaining non-paid exposure should be part of every business strategy. When it works in tandem with paid advertising, and is done well, your return on investment increases exponentially.
Red Chalk Studios can be your smart and savvy public relations partner!
Analysis & Opportunity Development
Exposure Management
Writing & Distributing Press Releases + Other Content
Media Relations Management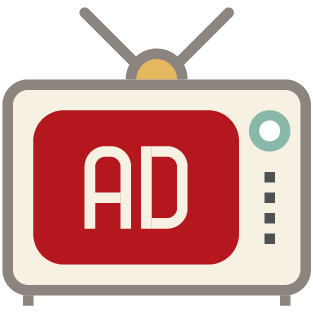 Media Planning & Buying
You want your messages to get the best possible return on investment (ROI) across all advertising media. So do we. Whether you're looking to promote your brand, increase sales, or generate leads, we can leverage our knowledge and relationships to deliver to you smart solutions.
Media Market/Channel Analysis & Strategy
Media Negotiation & Buying
Media Tracking & Reporting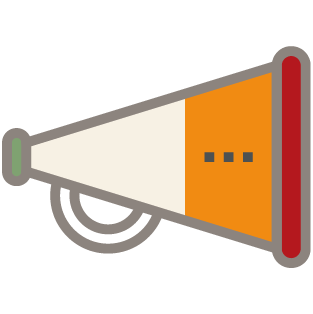 Advertising Campaigns
We create brand-centric and smart advertising campaigns that attract and drive results. In other words, we develop strategies that get noticed.
Online Advertising • Display, PPC, remarketing/retargeting, social media, etc.
Print Advertising
Radio Advertising • Broadcast & digital/streaming
TV/In-App Advertising • Broadcast & digital/streaming
Outdoor Advertising
Guerilla Advertising
Whatever, wherever
Why, sometimes I've believed as many as six impossible things before breakfast.
The White Queen, Alice Through the Looking Glass