RED CHALK STUDIOS: BUILDING BETTER BRANDS
BRAND EXPERTS
Red Chalk Studios is your full-service brand management agency and partner. We have been successfully developing and strengthening brands so they may deliver their stories with authenticity and value for over 20 years.
MARKETING GURUS
Red Chalk Studios is a full-service marketing agency and partner specializing in developing marketing solutions that deliver your brand story, attract the right audiences and strengthen your business.
CREATIVE GIANTS
We are problem-solvers, solution-finders, and askers of "what if?" We design and develop content and experiences that turn heads, encourage engagement and drive action.
---
HOW CAN WE HELP YOUR BUSINESS?
Your brand is not a product, it is a process. And the process of branding is the most essential part of your marketing. We are your brand, marketing and creative partner, here to help you define, strengthen, and grow your brand and business. Below is an overview of the services we provide, but we do more, so much more.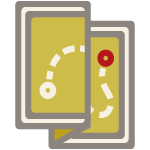 Brand Foundation Roadmapping
Your brand is the engine that runs your business. All parts need to move in concert and with intention, or else failure will occur. 
Are you a start-up or need to strengthen or recalibrate your brand? Having a strategically-developed Roadmap will benefit your business, your culture, your communications, your customer attraction and retention — everything you do inside and outside your business. See what we did for Anderson's. 
Know Where You Stand
Know Who You Are
Know Who To Attract
Know How To Attract, Engage & Retain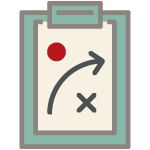 Brand & Marketing Management
Brand management goes hand-in-hand with your marketing efforts. We work with you to develop and implement brand-centric and results-oriented marketing strategies to increase awareness, attract and engage attention, and drive action. See how we did this for askHRgreen.org.
Strengths, Weakness, Opportunities & Threats (SWOT)
Brand & Marketing Audits
Strategic Brand, Marketing & Budget Planning
Analysis & Reporting
Project Management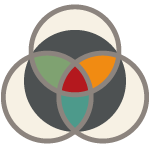 Search Engine Marketing (SEM)
Organic + Paid Search Strategies
If you're not doing everything you can to drive qualified traffic to your website, you're losing business. Our Digital Marketing Director is both Google- and Bing-Certified, and experienced in delivering results. Red Chalk Studios develops and manages strategic and results-oriented programs, such as:
Audits & Analysis

Local Search Engine Optimization (SEO)

Pay-Per-Click (PPC) Campaigns

Remarketing/Retargeting Campaigns

Conversion Tracking
Monitoring, Analysis & Reporting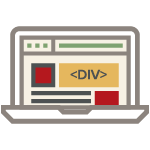 Website Development & Management
Your website is a powerful marketing and brand-experience tool. Don't mistake it for just something you need to do — make it your best sales tool. Red Chalk Studios is your partner for strategically-developed websites that attract, engage and drive action. We work with you and your stakeholders to:
Set business & brand goals that your website must address
Determine site architecture, functional needs, user engagement & content strategies
Conduct audits & assess opportunities
Design your site for brand & business goals/needs
Develop your site on a CMS platform, such as WordPress, Drupal, Joomla or Magento
Develop & manage content (copywriting, graphic design, photography, illustration, video)
Train client-side content managers
Maintain & manage your website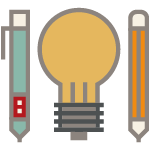 Creative Services
We have ideas (and then some). But creativity needs a strong purpose and foundational focus. We develop solutions that support your brand and business, designed to attract, engage and deliver results.
Creative Direction

Art Direction

Copywriting

Graphic Design

Photography

Illustration

Video & Motion Graphics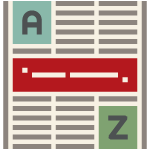 Content Marketing / Lead Generation

What you say, how you say it and where you say it matters more than ever. Be smart about reaching your current and potential customers — deliver content that invites engagement, keeping your brand top of mind, encouraging conversations and sharing, and ultimately acting as a lead-generation tool. We are your partner for strategy, development, distribution and management of your content marketing and lead-generation needs through:
Social Media
Email Marketing
Blog Articles
Publications
And more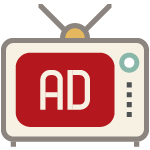 Media Planning & Buying
You want your messages to get the best possible return on investment (ROI) across all advertising media. So do we. Whether you're looking to promote your brand, sales or lead generation, we can leverage our knowledge and relationships to deliver to you smart:
Media Market/Channel Analysis & Strategy

Media Negotiation & Buying

Media Tracking & Reporting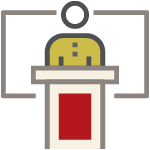 Public Relations
Gaining non-paid exposure should be part of every business strategy. When it works in tandem with paid advertising, and is done well, your return on investment increases exponentially. Red Chalk Studios is your PR partner for brainstorming opportunities, developing stories and delivering them to the right channels. PR services include:
Analysis & Opportunity Development
Exposure Management

Writing & Distributing Press Releases + Other Content

Media Relations Management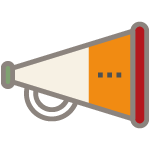 Advertising
We create brand-centric advertising campaigns that attract and drive results. In other words, we develop strategies that get noticed.  See what we've done for askHRgreen.org.
Online Advertising (display, channel-specific, PPC, remarketing/retargeting, etc.)

Print Advertising
Radio Advertising (broadcast and digital/streaming)
TV Advertising (broadcast and digital/streaming)

Outdoor Advertising

Guerilla Advertising

Whatever, Wherever
FEATURED WORK
We work hard to help you tell your authentic brand story in the most strategic, creative, compelling way.
If you do what you always did,
you will get what you always got.
Albert Einstein
MEET OUR TEAM
Sure, each one of us has a super power, but together, the Red Chalk Studios team is a small but mighty group of marketing professionals who are a true creative, full-service, all-in, extra-mile-going, strategic, flexible, tenacious, talented, innovative, branding force.
Without strategy, execution is aimless. Without execution, strategy is useless.
Morris Chang

This has been an incredible experience from start to finish, and we appreciate all of the hard work you all have put in! Thank you so much!

We have been highly impressed by Red Chalk's ability to transform our vision and business strategy, as well as their understanding of a complex product, into an outstanding and seamless user experience. We are more confident than ever to approach the largest, most venerable companies and organizations with LifeCents, and the results have been speaking for themselves.

Red Chalk Studios consistently exceeds our expectations. The energy and enthusiasm they bring to each project is truly inspiring.

When you get Red Chalk Studios in your corner, you're not just getting the best branding specialists in the business, you're getting a company that will help support, promote and grow your business to the top of its industry!

Red Chalk Studios has an amazing team of talented professionals who know how to not only listen to their clients, but also exceed their clients' expectations with cutting-edge creativity.

Were your ears burning? We were talking about how much we appreciate you and the way you have helped us look so good!

Red Chalk accommodate our requests, no matter how challenging they may be, and they do so in the most professional manner. It is a pleasure to work with the Red Chalk gang.