Our Team Rises to Every Occasion
We are experienced strategists and creatives. We are lovers of solving problems. And we are passionate about making people happy.
EXPERIENCE & DIVERSITY
Our team's experience in helping and working with clients spans virtually every industry. We've partnered with local, regional and national businesses.
So yep, we work with businesses near and far. And yep, we bring a significant powerhouse of experience to the brand and marketing table.
PASSION & TEAMWORK
Not only do we have a stellar team who loves working together, thrives on challenges and always strives to do better, we are on YOUR team. We think of our clients as partners, involved in every step of the process.
We love the work we do, and we love helping our clients be heroes in the eyes of their team, their leadership and their customers.
MAD SKILLS & MAGIC
We are a diverse team of strategists, designers, writers, researchers, developers, photographers, motion developers, coders and planners who thrive on learning and improving.
Our unique environment, our personalities and team chemistry are the magic that makes Red Chalk Studios truly special.
As an award-winning designer, Kim has worked in the industry for over 25 years, managing national and regional accounts for a wide range of industries. Her professional life began as an in-house designer and marketing manager for Nomadic Display, where she managed internal and external creative teams. In the 11 years prior to opening Red Chalk Studios, she was the art director, then creative director and partner at Koehler Nelson Studios, honing her brand strategy, design, project and client management skills and, most importantly, learning the value of being authentic and the power of a good sense of humor.
As owner and director of Red Chalk Studios, Kim leads all brand & marketing initiatives, directs and manages a dynamic creative team, continues to nurture and grow a diverse and expanding client base, all the while strengthening and growing the business. Kim has been an adjunct professor at Old Dominion University and guest lecturer at the College of William and Mary. She graduated Magna Cum Laude with a Bachelor of Science degree in graphic design from the University of Maryland-Baltimore County.

Why I'm a designer and not a rodeo clown…
One of my earliest school memories is being asked by other kindergarteners to draw their pictures for them. And one of my favorite memories with my grandmother was hanging out with her at work and writing short stories on her typewriter. (Remember those, kids?) It appears I was destined for some kind of creative career. Not that being a rodeo clown doesn't involve creativity. But nothing about the risk of getting a bull horn jammed in the rear holds any appeal for this cowgirl.
What I love about running Red Chalk Studios…
My team and my clients. I've been really blessed with having extraordinary people in both camps and this wouldn't be any fun at all without them. Being surrounded by happy, funny, creative people who are enthusiastic and perpetually curious about what they do has created such a positive environment, I love coming to the studio every day. The only thing that would make it better would be to have a pet hedgehog (but Ramona may take exception to that).
My favorite movie…
Amelie. And Shaun of the Dead. And Chocolat. And Jojo Rabbit.
Ellen has been thinking about marketing ever since the sixth grade when she recorded an entire radio show… (Host? Ellen. Guest? Ellen. Announcer? Ellen. Ad talent? Ellen. Jingle singer? Ellen.) You get the drift.
Since graduating from the University of Virginia in 1983 with an English degree and concentrations in business and photography (and after a stint as a Park Ranger at Seashore State Park), Ellen has been helping clients develop brand solutions, find their voices, tell their stories and promote their unique selling propositions. She directs, plans and coordinates marketing communication efforts, and monitors market changes for strategy adjustments as needed. Her experience includes interviewing clients and prospects, delving for information and discovering ways to change behavior, and she has participated in focus group testing from Arizona to New Hampshire, Washington state to Washington, DC.
Ellen is the American Advertising Federation of Greater Hampton Roads Silver Medal Award Honoree 2015, and was named one of "Ten Leading Ladies" featured in Coastal Virginia magazine, October 2014. She has also been awarded in The One Show, The Adrian International Travel Competition, Print Regional Design, the New York Festivals—Radio, Best of the West, and has received numerous regional Addy Awards.

 My superpower skills…
Driving lights and sirens to the scene of an accident. In my other life, I volunteer as an EMT and served as the 2014, 2015 Chief of the Virginia Beach Volunteer Rescue Squad, the largest squad in the largest volunteer-based EMS system in the country. In that role, I managed almost 200 volunteers who answer 911 calls 24/7. That includes overseeing the budget to run the squad, two free-standing stations that house ten advanced lifesaving ambulances, a squad truck and other vehicles, and serving as liaison with the city's Department of Emergency Management Services. These days, in addition to running rescue duties, I serve as an Assistant Chief in the city's Department of EMS, the first woman to do so, and on the board of the Virginia Beach Rescue Squad Foundation.
What I love about working at Red Chalk Studios…
These people are a true joy to work with! No kidding. Everyone has a particular strength and talent, and that makes us a tremendously powerful team. And Alex's lunches are simply amazing.
My favorite movie…
Cinema Paradiso. The ending. Pass the tissues, please…
Alex comes to us from Maryland and began developing his special brand of damage control working in numerous facets of the printing industry and elsewhere (everywhere from pre-press to finishing). However, after 9/11 he enlisted in the U.S. Navy, in which he served as a Mine Countermeasures Naval Aircrewman aboard MH-53 Helicopters in Norfolk for five years. Upon re-entering the workforce, Alex returned to printing and we're happy he eventually found his way to Red Chalk Studios to help keep us in line.
While we love everything that Alex does to keep the office running smoothly, we're perhaps most appreciative of his ability to feed us daily. When the lunch bell rings, we gather to eat whatever Master Chef Alex has prepared, which never disappoints. We think we beat Google corporate offices on this one.

My superpower skills…
Razor-sharp wit, high-stress threshold and making toast without burning it. Ever!
What I love about working at Red Chalk Studios…
Working with the kind of people that you would want to hang out with after work is a very rare thing and not everyone is lucky enough to find it. I get to do it every day. Also, the free parking is swell.
My favorite movie…
The Iron Giant… Sniff. Don't tease!
Designer by day, dancer by night, Tim is never one to sit still. After graduating from Old Dominion University in 2016 with a Bachelor of Fine Arts degree, and following a stint working freelance, he waltzed into Red Chalk willing to do anything for just a chance to be part of the magic, and Alex's lunches. He thrived and kept on smiling, so we kept him.
Tim has grown into a strong brand strategist and designer for both print and digital media, and is fast honing his animation and motion graphic skills. There's nothing he's not willing to take on, and we're happy tossing him new challenges and seeing what he can do, always with a smile on his face.
Designing throughout the day doesn't stop Tim from moonlighting as a ballroom dance instructor when the sun goes down. Tim and his students can be found working it out in the latin dance scene or grinding it out on the competitive circuit.

 Why I'm a designer and not a mad scientist…
I am part of an extremely small group of "design" people: I enjoy doing math. For a while I thought I was going to be an engineer, but, while I liked geometry and physics, the idea of doing it day in and day out didn't inspire me. One fateful day I took a course in graphic design and it was love at first sketch. Not only did I get to plan, strategize, and create, but there was this hidden systematic math and geometry beneath it all. That course may just have saved the world from a creatively frustrated scientist… For now…
What I love about Red Chalk Studios…
When I first got into graphic design I imagined it was creative people working in tight-knit teams in insanely fun work spaces handily hitting deadlines. I've looked high and low for that dream version of my job and after a long time searching, I finally found it at Red Chalk. The team felt like family within a week, the work is interesting, it is a great space to work in, the deadline thing is pretty spot on, and they have free food! (I'm actually only here because of Alex's cooking, but you didn't hear that from me.)
Favorite game…
Super Smash Brothers Melee for the intricate gameplay, the grassroots community and the reads! For a 15-year-old game, nothing can quite compare to this accidental masterpiece. Very few people can see the high-speed chess game behind the cartoon violence, but to those who do, it is a thing of beauty.
Anthony has always been fascinated with expressing himself through various forms of art. Growing up, he was sketching, doodling, painting, and building every chance he had. In fact, he would customize everything with various forms of paint, from backpacks and skateboards to furniture and the walls around him. He built boxes and ramps to skate on, which later translated into making wooden furniture. (A jack of all trades when it comes to art? Indeed!) After graduating from Old Dominion University with a bachelor's degree in fine art with a graphic design concentration, Anthony realized that design and illustration were his preferred methods of creative expression. It's his belief that design is interesting because you have to express a client's idea while also letting your personal style shine through.

 Why I'm a designer and not a professional skateboarder…
Growing up I was heavily influenced by skateboarding culture. I enjoyed hanging out in our local skate shop checking out all the new merch as it arrived, picking out what I was going to save my money for next. Every board, every shirt, and every poster had a designer or artist behind the curtain making some really amazing artwork, and it was all so different. I always wanted to have a board featuring my artwork hanging on that shop wall. Since then I've designed a few skateboards and have seen a fair amount of my artwork on shelves around Virginia. Mostly on beer labels, but who doesn't love beer?
What I love about working at Red Chalk Studios…
Red Chalk is honestly a great environment for design. There are hundreds of plants in every window and corner, vintage typographic signs and lego art on the walls, a speed bag for getting out the frustrations of program errors, and a sassy Russian Blue kitty to pet, if she allows it. Not to mention, I am surrounded by extremely talented people who I am always stoked to work with.
Favorite sports team…
Washington Capitals! LET'S GO, CAPS! Also, they have a pretty sweet logo design.
With a history that includes construction management and matchmaking (of all things), Christy comes to us with a delightfully diverse background. Starting as Red Chalk's resident project wrangler, Christy has moved on up to become our Digital Marketing Manager. Her responsibilities include helping clients gain more exposure to their website through search engine marketing. This includes everything from research (and lots of it) to assessments and implementation for on-site and off-site SEO needs.

Why I'm into helping clients and not into miming…
Starting with my first presentation in public speaking class back in high school, the verbal exchange of complex ideas and concepts has been "my thing." Yes, I was the one who got excited about group projects, especially if they involved getting up in front of the class. As a mime, it would mean a words-free display complete with all the grace and precision of an antelope falling out of a blimp. As much as I love performance art, I love helping to solve problems and communicate solutions even more.
What I love about working at Red Chalk Studios…
I feel like Red Chalk really is my home! Never before have I experienced a more lively, positive and unique office culture. Art, creativity and self-expression are embraced in every facet of the business. It is clear that everyone here is doing what they love every day, myself included! (Plus, Alex's cooking totally rocks!)
My favorite hobby…
Hmm, it would be between playing D&D, intense lightsaber combat, and crafting high-fantasy-related items like swords, shields and trinkets. Don't make me choose!
Elena is a visual storyteller. For the past few years, she has been fulfilling her freelance dreams of designing tour posters for indie and major-label bands. During that time, Elena had the pleasure of working with some of her musical and creative heroes. In 2017 her work was included in the gallery show "25 Years of SoCal Punk" alongside artwork by Shepard Fairey (Obey Giant) and Corey Miller (L.A Ink)… In her words, "That was truly some bucket list sh#t!"
In her previous life, Elena was an aspiring music photographer shooting the Toronto music scene for the better part of five years. Much like her design career, she had the fortune of photographing some of her generation's Hip Hop and Punk Rock greats.
Over the last year, she's pushed herself even further professionally taking on the Digital Strategist Position here at Red Chalk. She's also the Lead Art Designer for "In Our Veins," an independent feature documentary due out in late 2021.

 What I love about working at Red Chalk Studios…
Simply put, your vibe is your tribe! I took the scenic route to arrive at my creative home and it's exactly what I thought it would be. A collective of rockstar designers, storytellers, and real-life creative superheroes (and let's not forget Ramona, our resident giver of kitty snuggles). The snacks and lunches are pretty epic, too! (Thanks, Alex.)
Why I'm a digital strategist and not a rock star…
Being an only child, you learn very early on that your imagination is the best tool you have in your personal arsenal. As a teenager I would spend hours writing (bad, angsty) poetry, (bad, angsty) song lyrics, and short stories about, you guessed it, angsty stuff. Over the years I've been able to refine my writing and storytelling skills and aspire to one day craft the most perfect slogan that could rival Nike's, "Just do it." And while I have some of the makings for rock stardom, I hear musical ability is high on the list of things required. SO, for now, I'll stick to perfecting my storytelling skills.
My superpower skills…
The ability to believe "I Can't Believe It's Not Butter" isn't butter!
Super designer. Super mom. Super artist. Super pie-maker. That's our Ceindy Nunez. (Picture a big Pinterest powerhouse in a small package.) After graduating with a Bachelor of Fine Arts degree from Old Dominion University in 2014, Ceindy set out to be an awesome designer and landed a job with a local real estate company. Her talent and desire to grow and expand her skills got her into Red Chalk Studios, where she's flourished into a strong brand strategist and designer for all types of media, include print, digital, and video. We love the passion Ceindy brings to all challenges, projects and clients. In her free time, she likes to keep busy hand-lettering, doing craftwork, baking, and playing with her son.

 Why I'm a designer and not a food taster…
I've always enjoyed good design, even before I knew what it was. I loved doodling words. I was also very particular about my school projects, and have always liked making things look better. My favorite part of being a designer is the integration of desk work with handiwork. I love being a part of the "becoming" of things and seeing the impact of what I do on the community. Plus, the fear of having to test mystery candy flavors is enough to keep me at my desk.
What I love about working at Red Chalk Studios…
These are fun, kind, and creative people. It's even better to be designing work for so many different, interesting clients. I hope to grow, learn, and become a design superhero.
My favorite book…
When I'm not feeling the sunniest, I pick up "Can You Keep a Secret" by Sophie Kinsella. I love fluffy, funny, quick reads to pick up my mood – like a grown-up fairytale.
Scarlett is a former support engineer from Microsoft® and LAN/Networking Specialist now working as our resident Big Brain for all things web. Her development languages and skillsets include PHP, PERL, AJAX, ASP, VB/ASP.NET, SQL, ColdFusion, jQuery and JavaScript. In addition to HTML / DHTML / CSS, she is also an expert in WordPress, Magento, Drupal, Joomla and other CMS platforms.
Scarlett has expertise in building and managing ecommerce storefronts and application development, which she has done for clients such as UGL-Equis/ Arcadis for the U.S. Census Bureau, WIX Corporation, to name a few. Her superpowers truly lie in giving websites more bang, less fizzle.

Why I'm a developer/programmer instead of a game show contestant…
I was overexposed to a multitude of TV game shows growing up around my grandparents. I think by the ripe age of three I realized I liked solitude and barricaded myself in my own "think tank." When asked, "Do you want oatmeal today, or the mush in bowl number 2?" "Maybe bacon or toast number 3?" you realize "game show contestant obsession" doesn't work for all of us. (Sorry, Grandma.) I much prefer solving problems in my own space, outfitted with my gear and solitude. Call me a geek. Wait, call me, "…and all the way from Charlotte, North Carolina… Scarlett La Geek!"
What I love about working at Red Chalk Studios…
Honestly, at the start of our collaborative relationship, I loved the idea of combining forces to produce successful projects and build client relationships. Today it's about friendships, family and working with a great team of people. We have similar goals and, collectively, we make one helluva team! Since I'm the "remote" one, we sometimes seem to run on ESP. (Isn't that one of our skill sets?)
My favorite quote…
"When love and skill work together, expect a masterpiece." – John Ruskin
I'm in love with what I do and very passionate about it. (Thanks, Mom… And Starbucks!)
During a career that has taken her from agency work to running her own PR consultancy, Elizabeth has had the privilege of interviewing and writing about many fascinating people. It's what she enjoys most as a public relations and communications professional. She turned the tables on veteran NPR newsman Carl Kassel, posing questions about his early acting career in The Lost Colony outdoor drama; conducted an in-depth video interview with Capt. Richard Phillips about the harrowing events that led to his escape from Somali pirates; and learned how a former Bollywood actress transformed herself into a successful American businesswoman through franchising with 7-Eleven. Leveraging stories such as these into media coverage is what Elizabeth does best. She is also skilled at writing, editing and publication projects.

 Why I'm a writer and not a mathematician…
I love the written word, love settling into my work space in the morning with WHRV-FM in the background, a cuppa' tea, and my dog snoozing nearby. It's satisfying to share other people's news, and I dig digging into press announcements, business profiles, feature articles and all the bits and pieces that make up good PR. I've never tackled short stories or novels as some of my friends have done, but I do have their drive to write every day. Thankfully, math is rarely involved, unless I'm working on an annual report!
What I love about working at Red Chalk Studios…
The energy, the vibe, the retro décor, the snacks, the resident cat, the way everyone collaborates to find the best solution for a client's needs. What's not to love?
My favorite film star…
Humphrey Bogart. Not the most handsome man at the party (or crime scene), but definitely the most complicated and interesting.
Vicki started her career on Michigan Avenue in Chicago at Ogilvy & Mather and Bozell, Inc. in both media buying and planning capacities. After earning a Bachelor of Science degree in Journalism from the University of Kansas, with emphasis on Advertising/Media, she was determined to leave her Kansas roots behind and make it in the "big city." Learning from some of the best, her experience includes buying media for presidential hopeful Ross Perot and negotiating major sports sponsorships for American Airlines.Vicki specializes in media research, planning negotiation, placement and post analysis. Be it print, broadcast, out-of-home, interactive, digital or non-traditional media, she develops highly strategic, customized media plans for each client based on the marketing objectives, budget and the best method of message delivery deemed pertinent for the project at hand. No media plan is ever the same! Using the latest media research and media-buying software, Vicki has the ability to plan and buy media, complete with value-added benefits, with the assurance that clients' media dollars are maximized for efficiency and effectiveness.

 Why I'm a media buyer…
I look at every media plan as a puzzle—a unique puzzle made up of many pieces and numbers tailored to achieve a specific goal. I realized I had the gift of negotiation when I convinced the University of Kansas to waive my language requirements for the math credits already on my transcript. After all, wasn't understanding the language of numbers important for a career in media?
What I love about working at Red Chalk Studios…
Ramona, of course! Animals have a funny way of being able to pick out good people. Therefore, if Red Chalk Studios is kind to animals, it has to be made up of good, sincere, and kind people, right?
My favorite quote…
"Give it your best, life is what you choose. Follow your dreams, and do what you love to do." Anonymous
Let's not fool ourselves, Ramona is the real star around the studio. She's the one who nudges the rest of us into taking a break from our computers to play. She's the one who bats a ball, hides in an open drawer, tags a leg and runs, or jumps in a lap. She's also excellent at demonstrating the importance of recharging brain cells with a quick nap. Although she likes to go on hunting expeditions and bring us "presents," her timing isn't always great. (Ask us about the time she almost interrupted a client meeting with her proud conquest. Awkward…) But just like the rest of the team, she's family and we love her.

 Why I love working at Red Chalk Studios…
The food. And the toys. And the petting. I have it made in the shade. And while my early life is a blur, the day Kim walked out of the office to go home and found me in a trap was my lucky day. I argued loudly (and obnoxiously, I admit it) that first week, but when Kim marched me across the parking lot to Kitty Island to begin the process of finding me a new home, I realized I better shape up. Now I rule. They take my picture all the time. There's even a painting they gaze at. Inspiration when they need it? You're looking at it.
My favorite snack…
Moles, cicadas and skinks. No tails.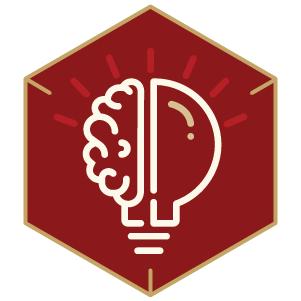 Don't miss out — information is power!
And we're all about helping you be more powerful.
We're not ones to fill your inbox with garbage (or fill your inbox, period). But on the occasion when we do have info to share, it's always good.
---
Need help strengthening your brand and knowing where and how to focus your marketing efforts?
Take a look at these THREE POWERFUL ways we can help you do just that. (Of course, this isn't all we do, but it's a nice place to start.)
Brand Foundation Directive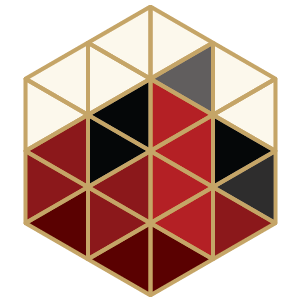 Having a strategically-developed Brand Foundation makes the difference between just running a business and growing a valuable, focused brand.
It's the difference between competing smarter and being indistinguishable from everyone else. What do you want to be?
Customer Journey Mapping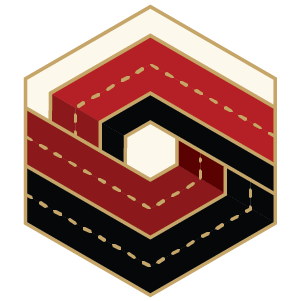 The people you're trying to reach and convert into customers are, at any given time, on a journey.
You need to be top of mind when they have problems you can solve. If you're not when they're assessing options, making decisions, and determining value, then you're off the map. And that's not good for business.
Marketing Success Planning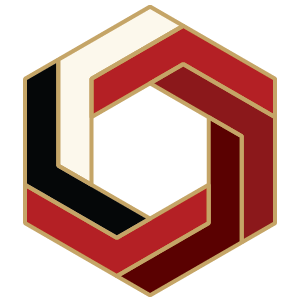 We want to help you avoid costly mistakes, wasted time and lost revenue.
Before you assume what you need to implement, be it a website, advertising, social media or more, you NEED TO KNOW the big picture of what, where, when, why, who and how before making investment decisions.