Successful Solutions Start with Your Marketing Playbook
Smart marketing will help you build relationships. Successful marketing will make sure you're in front of the right people at the right time and for the right reasons. We plan for success, smartly!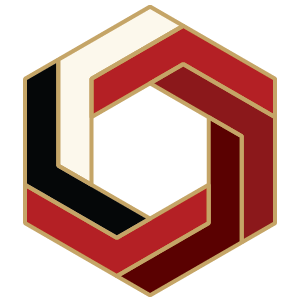 Our Marketing Playbook will help you avoid costly mistakes, wasted time and lost revenue. 
It's truly the difference between competing smarter and getting lost in the sea of sameness or rabbit holes of failure. We bet you'll bet on your success.
OUR AUDIT & PLANNING generally includes (depending on your needs):
Reviewing / Identifying Strengths, Weaknesses, Challenges and Opportunities with your:
Business and marketing goals, and setting appropriate expectations
Target audience market, including their needs and goals
Brand attributes, services, and/or products
Current marketing efforts
Auditing & Assessing Strengths, Weaknesses, Challenges and Opportunities with your:
Attraction and lead-generation strategies and tactics
Website attraction and conversion strategies, user experience, brand presentation and messaging
Website traffic data
Digital ad campaign strategies
Email marketing strategies
Social media strategies
Industry and competitive landscape
Goals first, then strategies, tactics and implementation. Then monitor, assess and adjust when needed. That's the plan for success.
We make sure your marketing decisions are based on strategically-developed opportunities. To do that, it's critical to have a completely defined picture of YOUR goals, market landscape, target audiences, and resources in order to identify the most effective solutions.
When do you need a Marketing Playbook? Here are a FEW key times…
Before Changing or Developing a New Website…
Are you assuming requirements based on what you've already done or what your competitors are doing?
Do you know your current site visitation traffic data and how to interpret it?
Have you translated your business goals and marketing goals into measurable website goals?
Do you have a plan for driving traffic TO your website?
Who is creating your content and are they doing it to meet strategic brand and marketing goals, and for your specific audiences?
Are you trying to do it yourself?
These are only a few of the reasons you need a Playbook! 
Before Changing or Starting a Paid Ad Program…
Have you established measurable goals?
Are you making assumptions based on what someone else is doing?
Do you know the value and virtues of every option?
Are you relying on a Google salesperson to tell you what you need?
Have you discounted a platform because you don't personally use it?
Are you relying on internal staff to manage your ad campaigns, and they aren't digital-marketing, brand and content-creation experts?
Whether you're managing your own programs or need to hire an expert, there's a need for a Playbook!
When Your Marketing Efforts Aren't Working…
Do you know WHY your marketing isn't working?
Do you know HOW it could be improved?
Do you know WHEN to implement different strategies and tactics and why?
Do you know WHAT should be better and why?
Do you know WHO you could rely on to make smart decisions and give expert direction?
The good news is you don't have to. We do and can help you better understand the whys, hows, whens, whats and whos. 
The Results of Your Marketing Playbook?
You'll have our professional assessments, recommendations and options based on your goals and needs. You'll have the information you need to make smarter marketing decisions, including what to prioritize
We have been highly impressed by Red Chalk Studio's ability to transform our vision and business strategy, as well as their understanding of a complex product, into an outstanding and seamless user experience. We are more confident than ever to approach the largest, most venerable companies and organizations with LifeCents, and the results have been speaking for themselves.

Red Chalk Studios consistently exceeds our expectations. The energy and enthusiasm they bring to each project is truly inspiring.

When you get Red Chalk Studios in your corner, you're not just getting the best branding specialists in the business, you're getting a company that will help support, promote and grow your business to the top of its industry!

Red Chalk Studios has an amazing team of talented professionals who know how to not only listen to their clients, but also exceed their clients' expectations with cutting-edge creativity.

Were your ears burning? We were talking about how much we appreciate you and the way you have helped us look so good!

Red Chalk accommodates our requests, no matter how challenging they may be, and they do so in the most professional manner. It is a pleasure to work with the Red Chalk gang.
Our Strength Is In Our Experience

Automotive

Product and Service Names

Associations & Co-ops

Beauty

Building & Construction
Education

Entertainment

Environmental

Financial

Fitness & Health
Food & Beverage

Healthcare

Home Services

Hospitality

Manufacturing & Distribution
Municipal

Non-profit

Professional Services

Retail

Technology