ONLINE MARKETPLACE CLIENT SUCCESS STORY
Cater Boom
Repositioning a growing online business catering marketplace
Booming a better business meeting.
Shaun Kistler was a medical sales rep doing a lot of catering and lunch-and-learn events, and he found he needed a faster way to order catering so he could spend more time selling. He couldn't find one with everything he was looking for, so he created his own robust, online business catering marketplace platform.
After a year demonstrating proof in the concept, he turned to Red Chalk Studios to hone in on how to optimally position the company so they not only stood out amongst their competition, but created more value and benefits to their target audiences.
After going through our brand foundation development process, he and his marketing and operations coordinator discovered quite a lot about their business that was eye-opening, and followed our guidance to rename the company so it was as strong as it could be. This firm footing, along with messaging, a website audit and smart strategies, have helped position Cater Boom well, and they are already experiencing impressive growth. Boom!
SUCCESSFUL SOLUTIONS
It was a joy to help Cater Boom discover more about themselves, create their core values and brand promise, and ultimately strategize a website that delivers a stronger first impression and better brand experience. Our responsibilities included:
Naming
Brand Identity System
Brand Standards Manual
Correspondence System
Brand Messaging Strategies
Website Audit & Strategy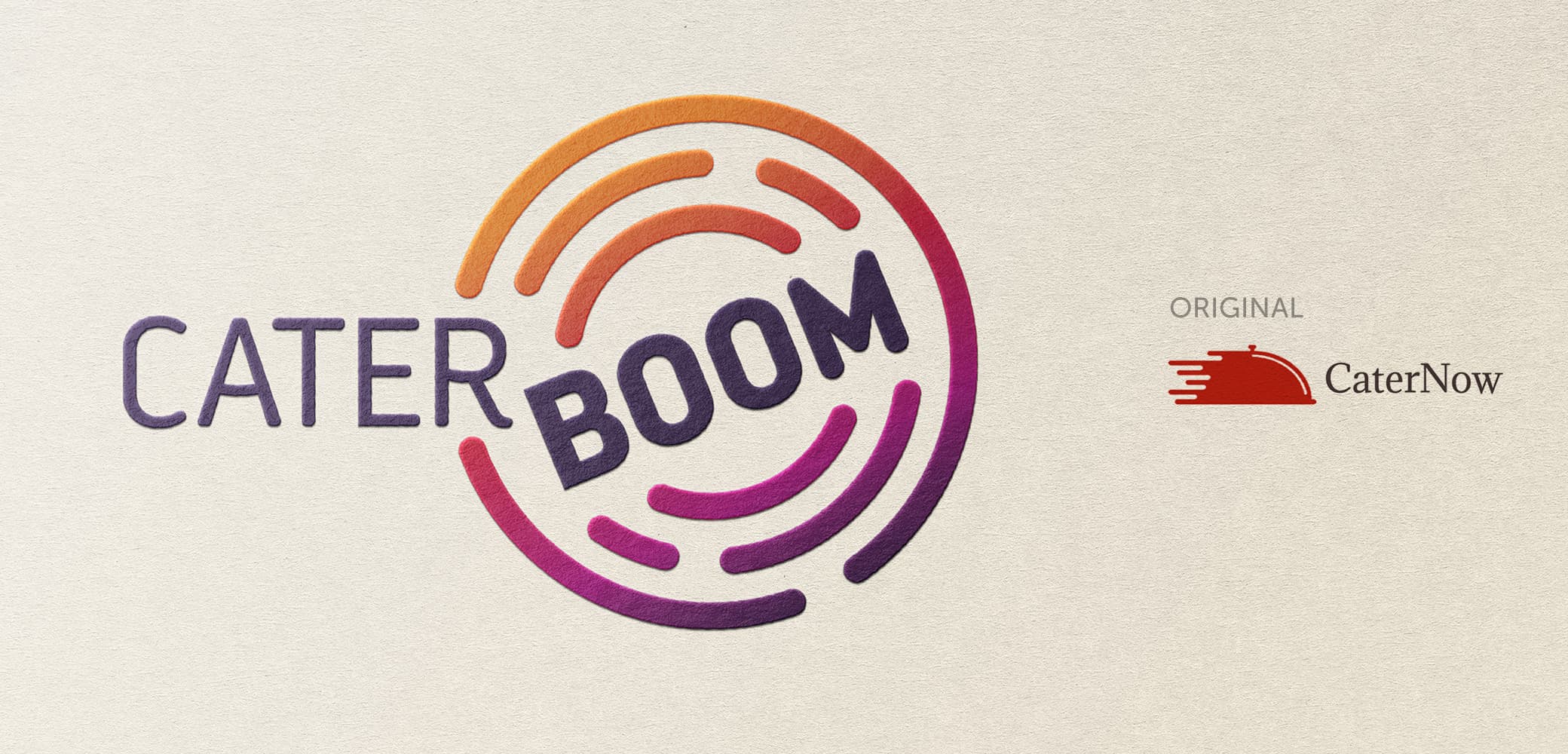 The solution helps differentiate their services more strongly, and with personality.
The new name, logo, tagline, identity system and messaging strategies have been a huge hit. These changes, backed by the firepower of their Brand Foundation Directive, gave Shaun and his team a brand system they feel very passionate about.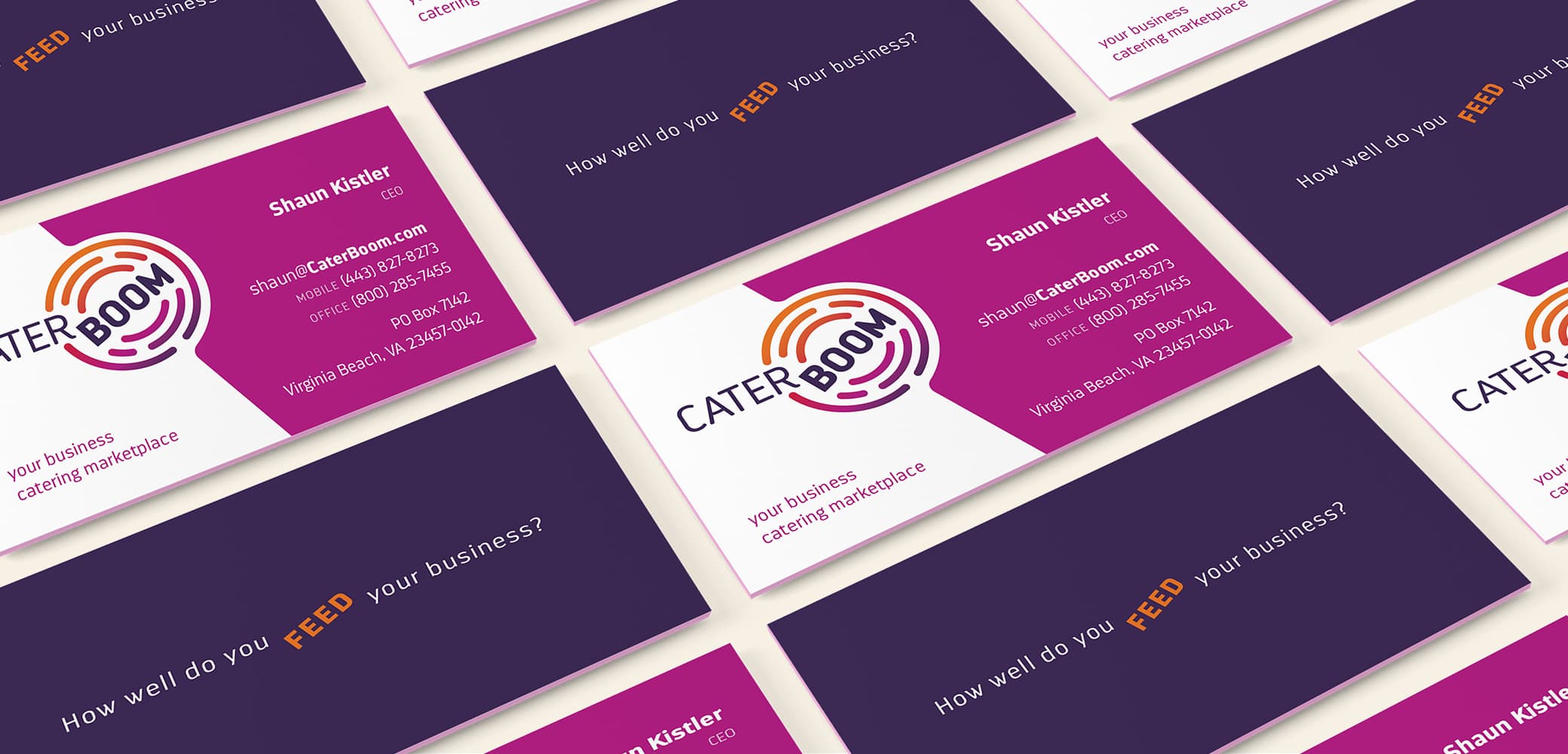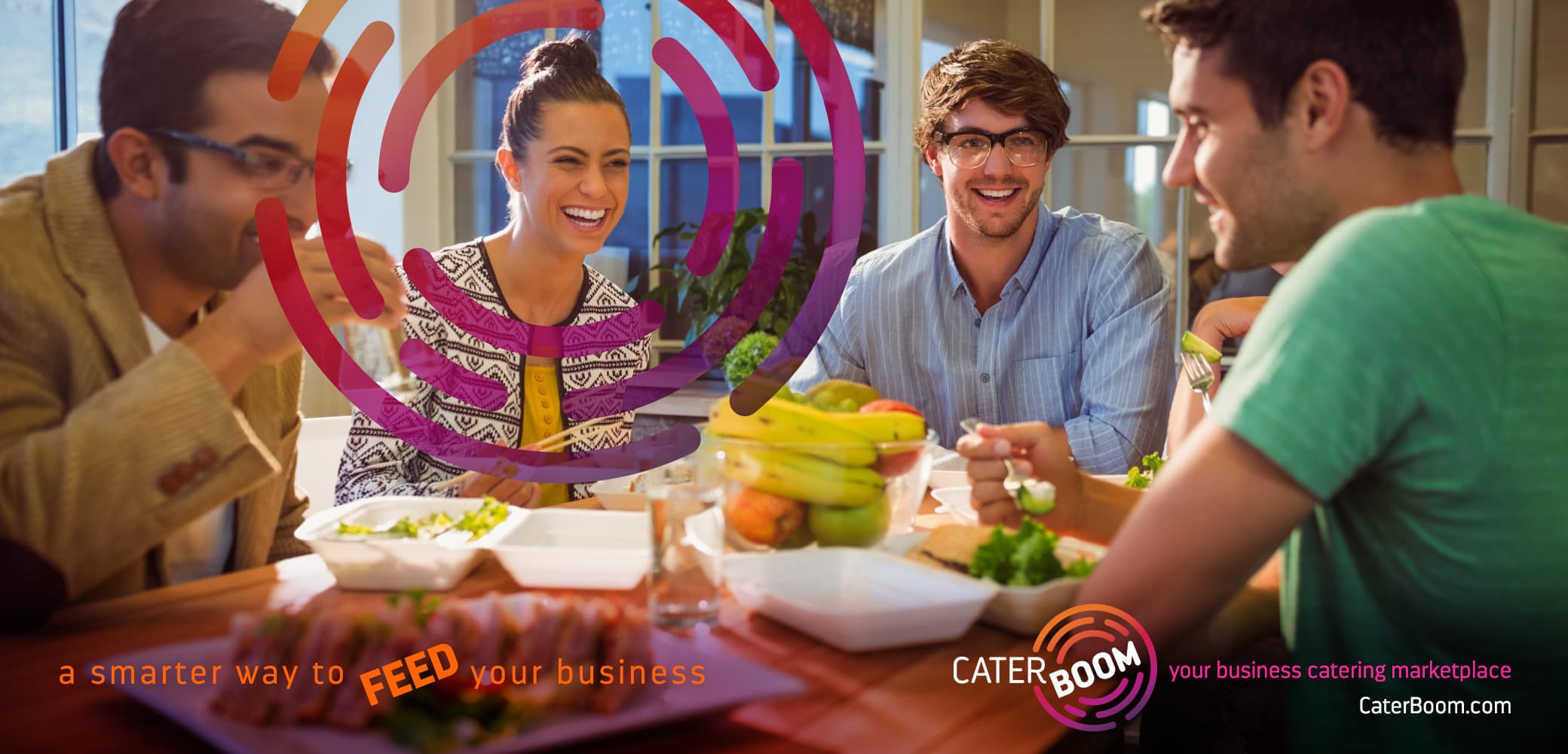 Strengthening their Online Marketplace Tool, the Cater Boom Website
Before releasing Cater Boom to manage their marketing efforts on their own, Red Chalk conducted a site audit and provided recommendations for strengthening their platform.
Our audit highlighted some problems areas:
Had a generic look and confusing flow.
Messaging was informational, but it didn't emotionally connect with the visitor. There were opportunities to strengthen and engage.
Nav bar links were too generic and lacked a strong call to action.
Needed to do a better job of identifying and servicing two distinctly different audiences (vendors + purchasers).
Our recommended changes helped resolve the problem areas:
Created a look that is undeniably connected to a branded identity system.
Clarified and strengthened the messaging and imagery for a stronger emotional connection and value provided.
Reworked the nav bar for clarity and to better drive action for each audience.
Modified internal page structure and calls to action to improved each visitor's experience.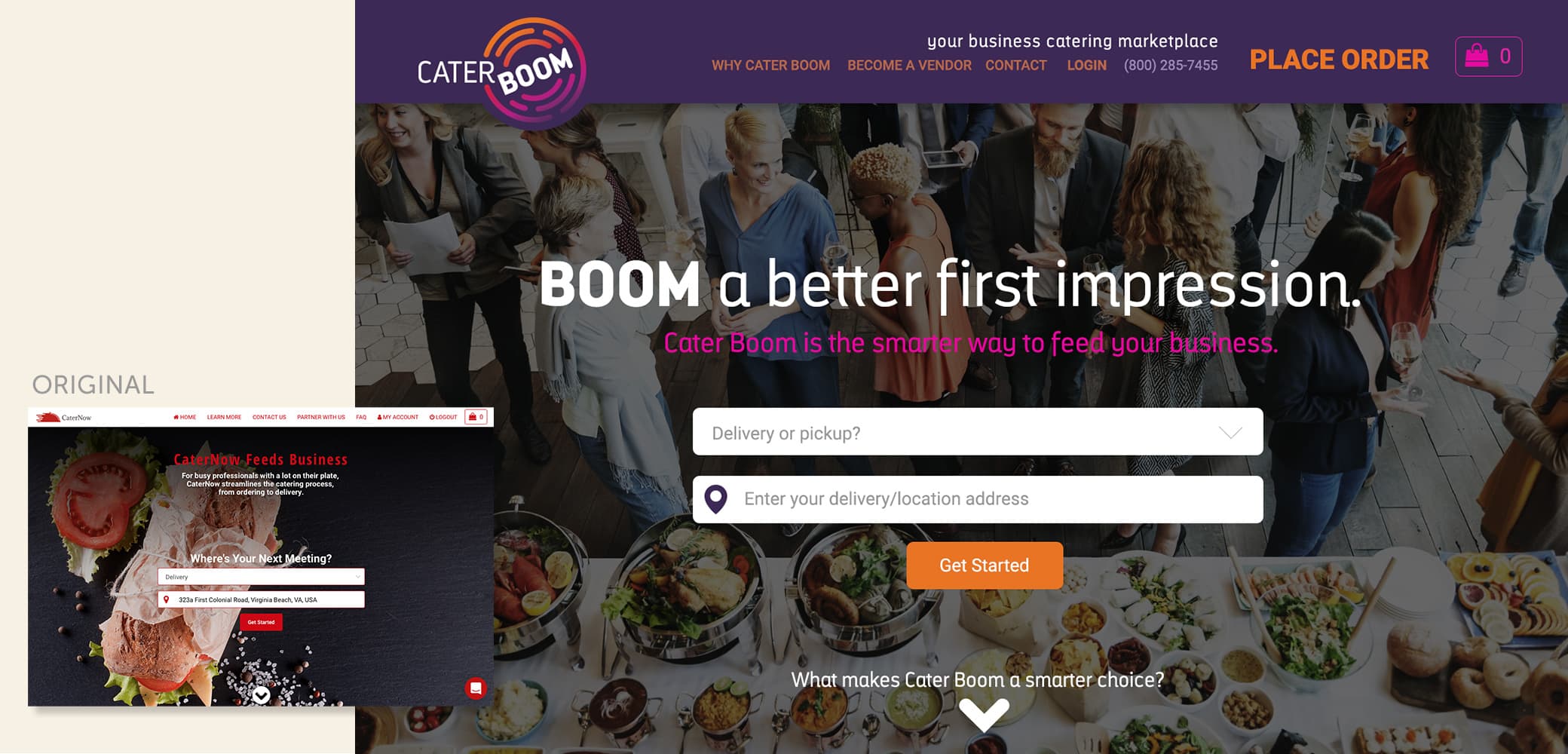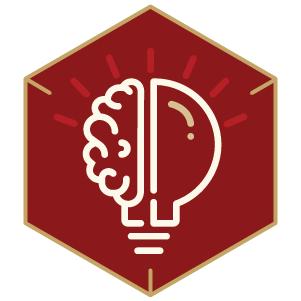 Don't miss out — information is power!
And we're all about helping you be more powerful.
We're not ones to fill your inbox with garbage (or fill your inbox, period). But on the occasion when we do have info to share, it's always good.
---
Need help strengthening your brand and knowing where and how to focus your marketing efforts?
Take a look at these THREE POWERFUL ways we can help you do just that. (Of course, this isn't all we do, but it's a nice place to start.)
Brand Foundation Directive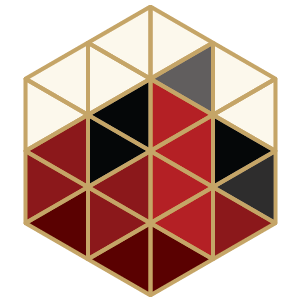 Having a strategically-developed Brand Foundation makes the difference between just running a business and growing a valuable, focused brand.
It's the difference between competing smarter and being indistinguishable from everyone else. What do you want to be?
Customer Journey Mapping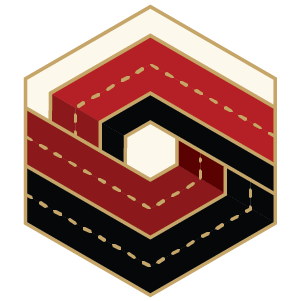 The people you're trying to reach and convert into customers are, at any given time, on a journey.
You need to be top of mind when they have problems you can solve. If you're not when they're assessing options, making decisions, and determining value, then you're off the map. And that's not good for business.
Marketing Success Planning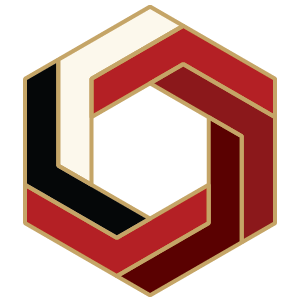 We want to help you avoid costly mistakes, wasted time and lost revenue.
Before you assume what you need to implement, be it a website, advertising, social media or more, you NEED TO KNOW the big picture of what, where, when, why, who and how before making investment decisions.