NONPROFIT CLIENT SUCCESS STORY
Edmarc
Repositioning a nonprofit's brand so it's stronger and more resilient
ACTIVE 2018-PRESENT
It's a joy helping a nonprofit better tell their story.
These people are angels on earth. Really. They work tirelessly to care for and support very sick children and their families. As an organization, Edmarc was established in 1978 and, at the time, their brand was centered on, inspired by and named for a local minister named Edward, who died of cancer, and a young boy named Marcus, who died of a progressive neuromuscular disease.
As Edmarc's mission grew, they needed to address the misconception that they were strictly a hospice for children, and that all of the children in their program had terminal diseases. While that may have been the case many years ago, they now bring children into their program earlier than they used to, and since those kids are often times still seeking treatment, they may beat their battle and leave the program, no longer needing it. That's always the hope.

---
We were immediately drawn in by these wonderful folks; as you can imagine, the staff, volunteers and board members are quite passionate about this important work.
Our job was to dispel any confusion about the services Edmarc offers by creating a clearer, greater sense of brand unity for them. A new brand identity system would also allow them to stay relevant to current audiences, as well as attract new and changing audiences, including referring health professionals and innovative partners.

SUCCESSFUL SOLUTIONS
Putting our heads—and our hearts—into helping nonprofit organizations be able to do more is, well, it's just good karma.
Competitor Audit
Brand Identity System
Brand Standards Manual
Public Relations Guidance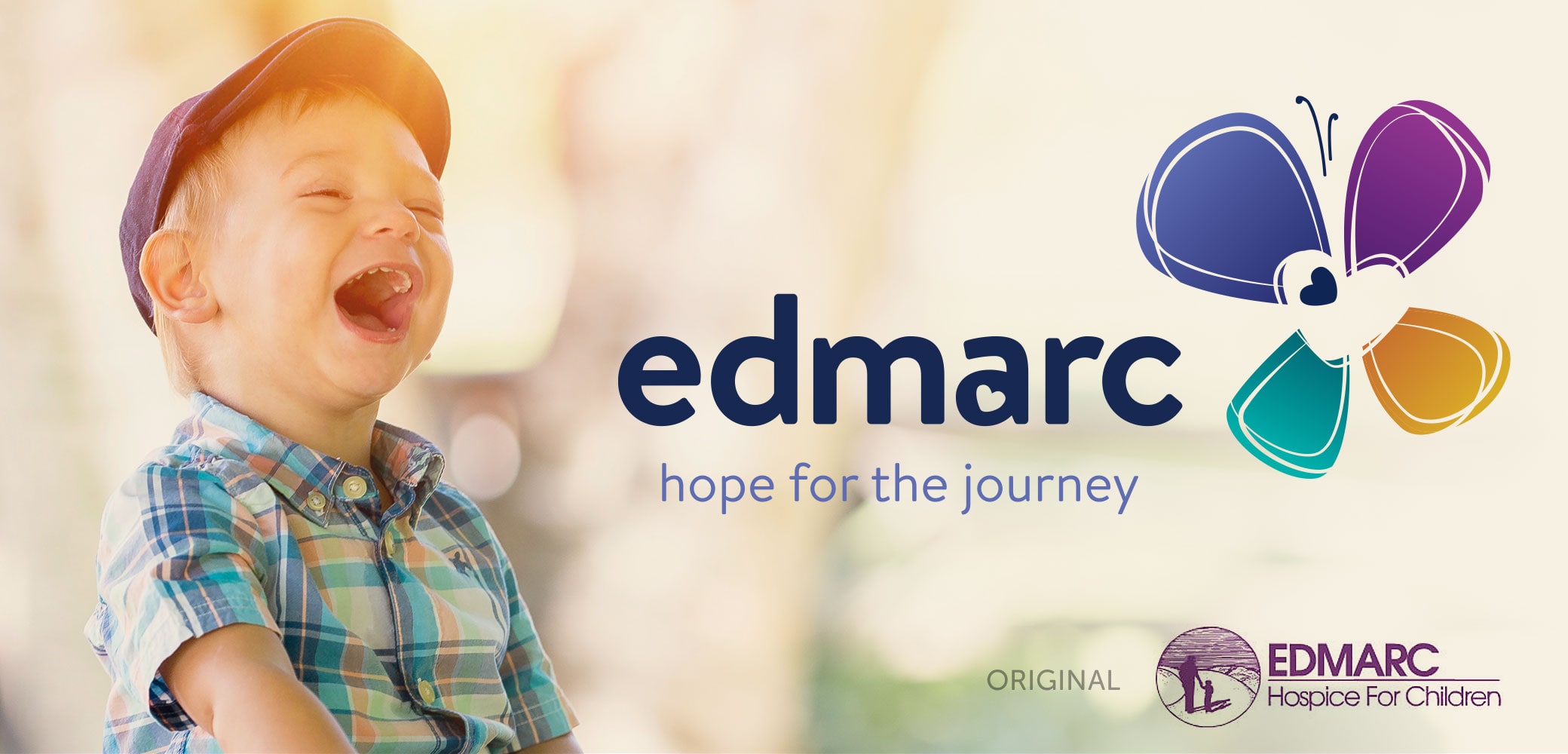 The solution is both delicate and strong at the same time.
The butterfly signifies endurance, hope, beauty and change. The heart, removed from the negative space in the "a" in "Edmarc" and inserted into the body of the butterfly, represents the love and caring that is given and received.
Their new visual system is anchored by this positive and hopeful mark that embraces all facets of this special organization.
In addition, we developed solutions for how to extend their new system into their communications and event identities. We are proud to have been a part of their growth.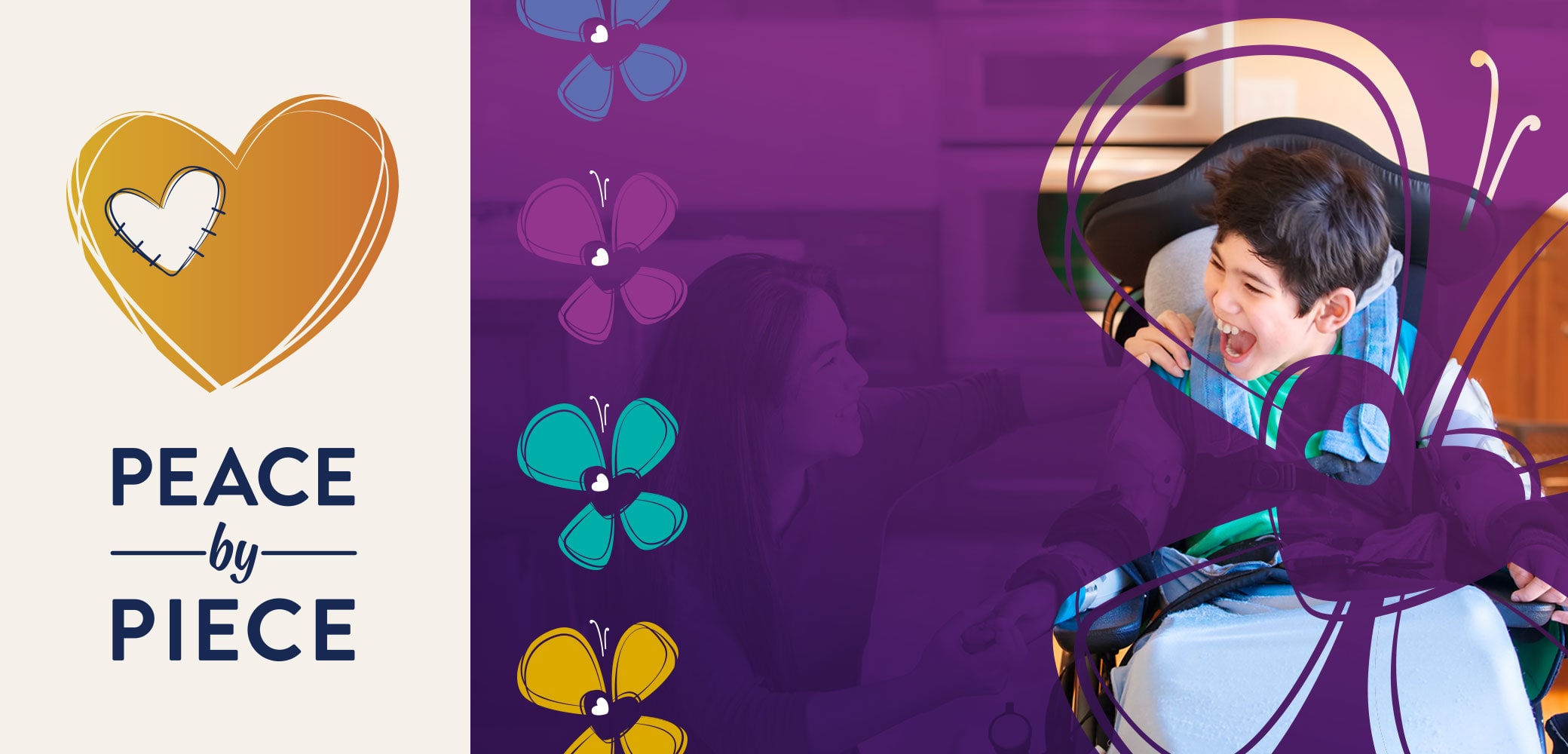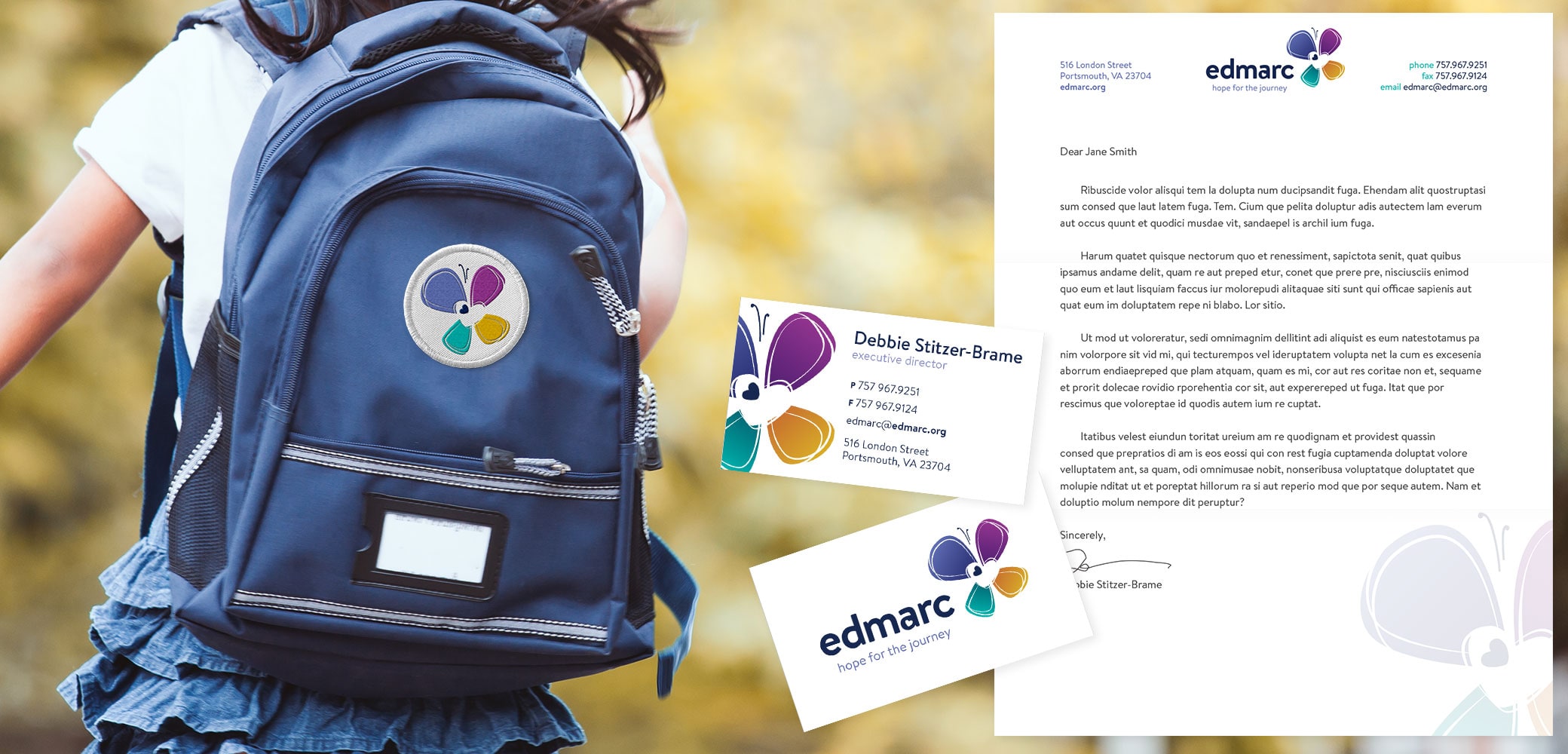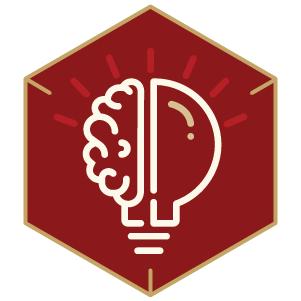 Don't miss out — information is power!
And we're all about helping you be more powerful.
We're not ones to fill your inbox with garbage (or fill your inbox, period). But on the occasion when we do have info to share, it's always good.
---
Need help strengthening your brand and knowing where and how to focus your marketing efforts?
Take a look at these THREE POWERFUL ways we can help you do just that. (Of course, this isn't all we do, but it's a nice place to start.)
Brand Foundation Directive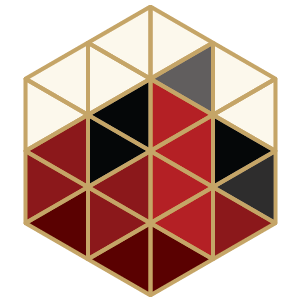 Having a strategically-developed Brand Foundation makes the difference between just running a business and growing a valuable, focused brand.
It's the difference between competing smarter and being indistinguishable from everyone else. What do you want to be?
Customer Journey Mapping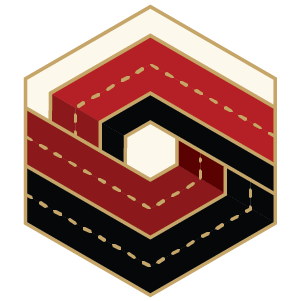 The people you're trying to reach and convert into customers are, at any given time, on a journey.
You need to be top of mind when they have problems you can solve. If you're not when they're assessing options, making decisions, and determining value, then you're off the map. And that's not good for business.
Marketing Success Planning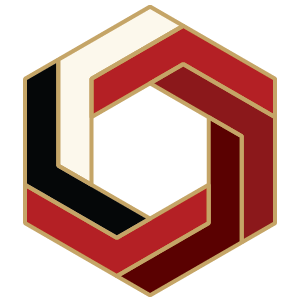 We want to help you avoid costly mistakes, wasted time and lost revenue.
Before you assume what you need to implement, be it a website, advertising, social media or more, you NEED TO KNOW the big picture of what, where, when, why, who and how before making investment decisions.