NONPROFIT CLIENT SUCCESS STORY
Meals on Wheels of Virginia Beach
They deliver meals. We deliver a better brand experience.
ACTIVE 2019-PRESENT
It's important to us to help the helpers reposition themselves more professionally and with more emotion.
Meals on Wheels of Virginia Beach, a local nonprofit, has been reliably serving the homebound in our city since 1974, and they have continued to feed and advocate for those who are recuperating from short-term illnesses or long-term issues and cannot leave their homes. When the Executive Director and Board President came to us, they were looking for website help in order to attract more donations.
After diving into their situation and needs more thoroughly, we all realized much more was needed. Following an audit of their organization, marketing and competitive landscape, we discovered and helped them understand they were missing opportunities in many areas, not just with their website.
That process led to the development of a new brand identity system that sets them above and apart from their competition, and a new website that presents the organization as professional and worthy of small AND large donor support, as well as supporting those in need. In addition, Red Chalk helped with new fundraising and awareness-building strategies that have garnered them much needed attention. The results have been phenomenal.

---
Then the COVID-19 pandemic happened.
With more people than ever needing help in the community, Meals on Wheels of Virginia Beach was ready!
Thank you for the building and guiding of our new identity and website with donation collection. Without any of those in place, we would NOT be where we are today in this pandemic.

We are able to continually assist and maintain the vital needs of the most at risk in the city of Virginia Beach. We have also received exceptionally large contributions from new people looking at the website and realizing we are a viable organization.

How profound that you and your team told me this could happen!

What can I say? A huge shoutout to your company for guiding us into this digital age at exactly the correct time. We are so grateful!

Tracie Minor, Executive Director
SUCCESSFUL SOLUTIONS
We believe in helping nonprofit organizations fulfill their missions. And we believe in being a force for good.
Brand & Competitor Audit
Brand Identity System
Brand Standards Manual
Website Strategy, Design, Messaging & Management
Fund Drive Campaign Strategy
Digital Marketing
Video
Social Media Consultation
Product Photography
Team Wearables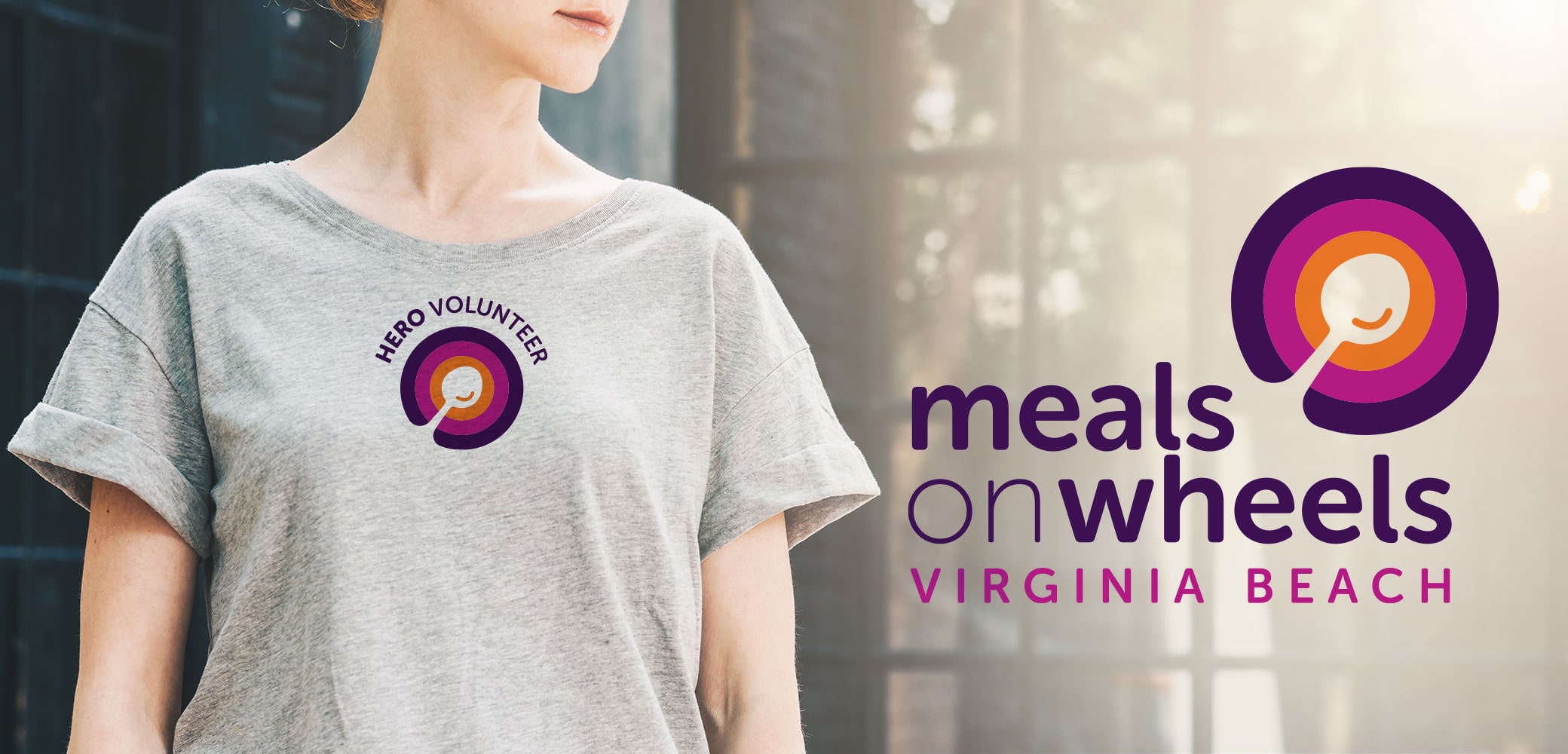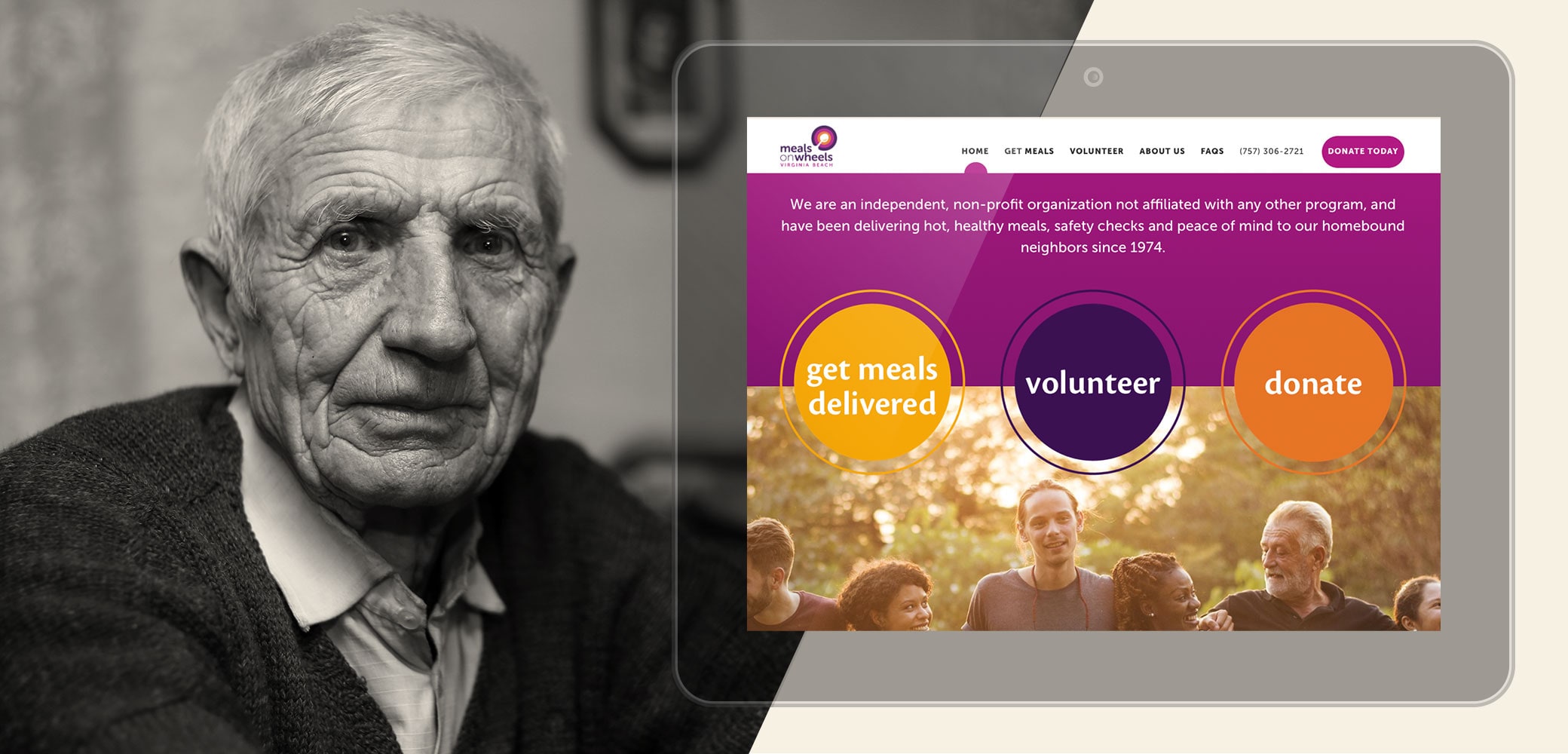 I want to thank you for everything you have done for Meals on Wheels of Virginia Beach during these challenging times. Tracie has shared that you are not charging us for some of your work.

While we have not always followed your suggestions promptly, we now know to do anything you suggest.

The website and Facebook have proven to be an essential part of showing our story which, in turn, has generated many donations.

Tracie and I could not have navigated through all the changes caused by COVID-19 without your experienced, dedicated and caring leadership. So a huge personal thank-you. If you ever need a client testimonial, don't hesitate to contact me. I will definitely give you an A+++ and more!

Vicki Rader, President, Meals on Wheels of Virginia Beach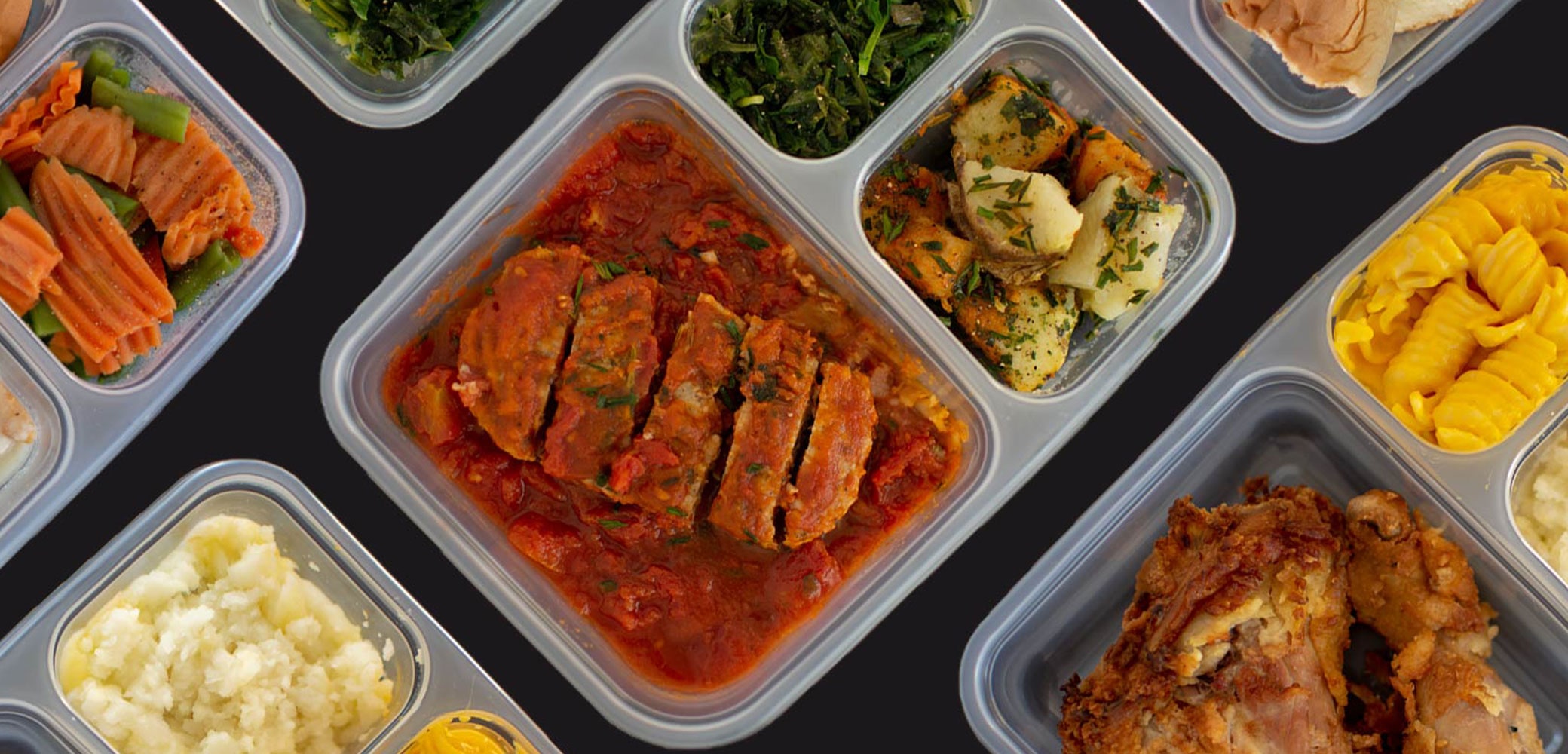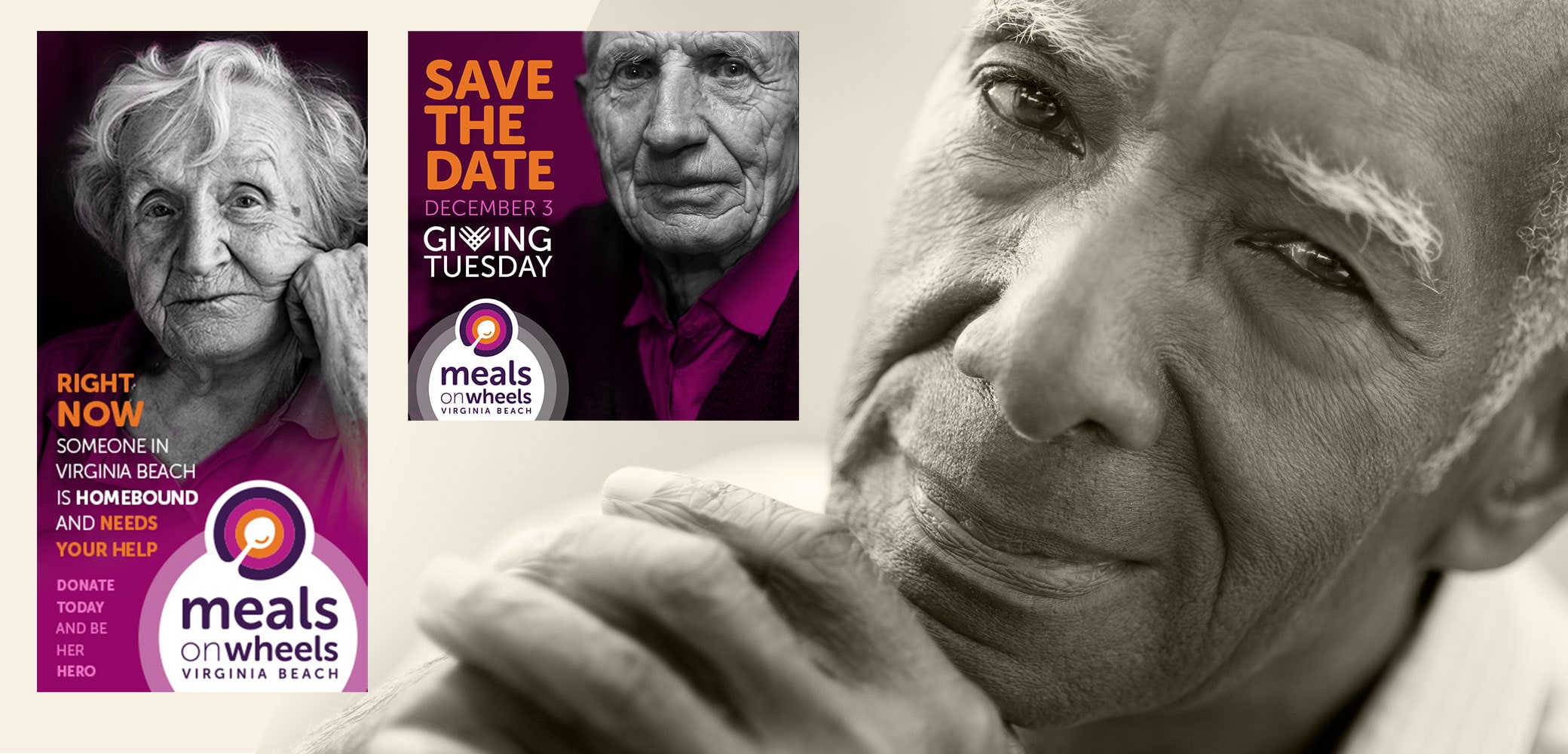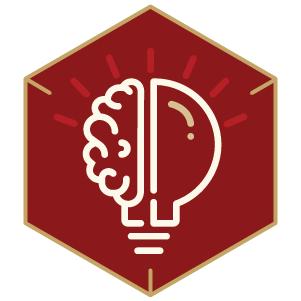 Don't miss out — information is power!
And we're all about helping you be more powerful.
We're not ones to fill your inbox with garbage (or fill your inbox, period). But on the occasion when we do have info to share, it's always good.
---
Need help strengthening your brand and knowing where and how to focus your marketing efforts?
Take a look at these THREE POWERFUL ways we can help you do just that. (Of course, this isn't all we do, but it's a nice place to start.)
Brand Foundation Directive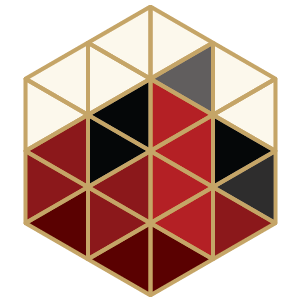 Having a strategically-developed Brand Foundation makes the difference between just running a business and growing a valuable, focused brand.
It's the difference between competing smarter and being indistinguishable from everyone else. What do you want to be?
Customer Journey Mapping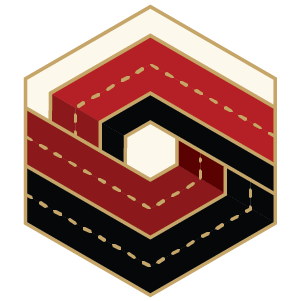 The people you're trying to reach and convert into customers are, at any given time, on a journey.
You need to be top of mind when they have problems you can solve. If you're not when they're assessing options, making decisions, and determining value, then you're off the map. And that's not good for business.
Marketing Success Planning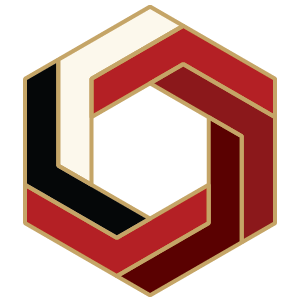 We want to help you avoid costly mistakes, wasted time and lost revenue.
Before you assume what you need to implement, be it a website, advertising, social media or more, you NEED TO KNOW the big picture of what, where, when, why, who and how before making investment decisions.