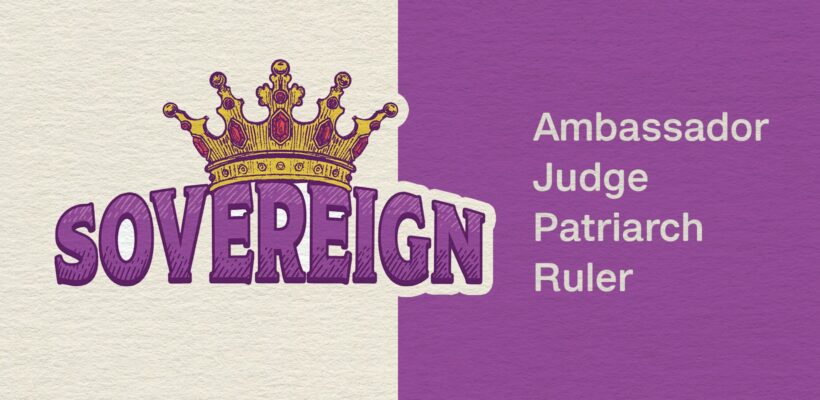 Are you large and in charge?
Is your business all about being the leader in your industry? Do you have a nobility about you, perhaps even an untouchable quality that seems to elevate your status? Do you feel motivated by growth and expansion, but are pursuing it by carefully controlled and measured means? If you recognize this as your business persona, then you might very well be—ahem—the Sovereign.
Sovereign archetype businesses have a regal personality, and accept all the responsibility and gravitas that power bestows on them.
The archetypal family of the Sovereign is made up of five personas, and while they all have similar qualities of leadership and power, they also have big differences.
For example, while the Sovereign archetype, one of the twelve core archetypes in the full group of sixty, is about authority and status, the other personas in the family have different motivations. What, then, do the other personas represent?
The Other Archetypes in the Sovereign Family…
As facets of the Sovereign, these archetypes exemplify different kinds of leadership, power and influence.
The Ambassador is the one who brings people together, promoting harmony and stability.
A charmer and a successful mediator, this archetype is a big-picture thinker, leading others by looking far ahead, and diplomatically builds consensus while finding common ground.
Starbucks as the Ambassador.
Could anything bring people together better than coffee? Starbucks doesn't think so. While they say, "We like to say that we are not in the coffee business serving people, but in the people business serving coffee." They are also committed to creating a culture of belonging where everyone is welcome. If that's not harmonious big-picture-thinking, we don't know what is. Plus, Starbucks vows to challenge the status quo and find new ways to grow their company and each other. Ambassador talk? Yes.
The Judge is the idealistic brand, one that is discerning and fair, values research, and works to retain order.
Balancing justice and compassion, this archetype is impartial, logical and well-connected. The Judge embodies integrity and wisdom.
Bumble as the Judge.
In the world of online dating sites, Bumble comes in and shakes it up. While competitors are literally set up so people can "judge" each other, Bumble is about helping all its Bumblers connect with each other without prejudice, defining each person as "inspiring" and someone who could "impact your life." That's true Judge archetype qualities, there.
Bumble is a social network that allows you to feel empowered while you make those connections, whether you're dating, looking for friends, or growing your professional network. Way to Judge, Bumble. Way to Judge.
The Patriarch is the protective leader, inspires respect, and believes in good governance and responsibility.
This archetype defends and protects those it looks after, and is respected because of the command and self control it shows, in addition to the sense of security and assurance it offers.
IKEA as the Patriarch.
As the Patriarch, IKEA takes on the responsibility of "creating a better everyday life for people." But how can a home furnishing company create a better everyday? By working to influence the entire retail journey—through design, supply and distribution—they can better govern the quality, timing, pricing and sustainability of their products and the way they do business. Customers feel that reassurance… And consequently are extremely loyal to IKEA.
The Ruler is confident, commanding and powerful, and has earned a place of dominion due to proven ability.
Unlike the Sovereign who assumes command, the Ruler has proven their right as a leader through their expertise and proven track record.
Meta as the Ruler
Meta's mission is to give people the power to build community, grow business, and bring the world closer together. As a proven leader in innovation and connection, Meta's products (including Facebook, Instagram, Messenger, WhatsApp and more) empower more than 3 billion people around the world to share ideas, offer support and make a difference. Their influence continues to impact the world as they move into exploring immersive experiences like augmented and virtual reality to help build the next evolution in social technology. Meta—as a Ruler—has brought people together and is bringing the metaverse to life.
Is your brand a Sovereign? The type of guidance you offer determines the kind of leader you are…
We hope you were intrigued by this discussion of the Sovereign archetypal family and the important nuances among the personas.
---
---
Ready to explore your brand archetypes and understand how to use them to build your business?
Red Chalk would love to chat! Schedule a consultation and let's put the power of brand archetypes to work creating a desirable brand.
---