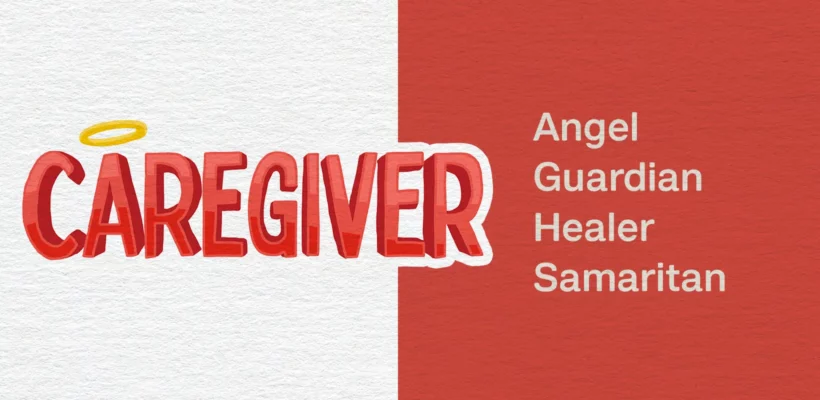 Your altruism and nurturing activities are the central mission of your business, and that's a clear indication that you are a Caregiver brand archetype.
The world might be a scary place, but you, Caregiver, are not afraid of the truth. In fact, you look to expose the world's problems and work to fix them. ‍Compassion and charity drives your business, and you efficiently take care of others, protecting them from harm, until they are stronger and more able to take care of themselves.
Caretaker archetype businesses create genuine connections with their customers, forming powerful and satisfying relationships.
The Caregiver archetypal family has five personas, and while they are all compassionate and empathetic, the way and the reason they care for others is different.
How? While the Caregiver archetype itself, one of the twelve core archetypes in the full group of sixty, is completely dedicated to nurturing because of their optimistic outlook, the other personas in the family help others in need for a variety of reasons. What, then, do the other personas represent?
The Other Archetypes in the Caregiver Family…
As facets of the Caregiver, these archetypes bring love and kindness to others in very different ways.
The Angel offers hope and joy to those in need, bringing inspiration and light to a dark world.
With a youthful, playful attitude, the Angel has a strong sense of purpose, and inspires others to reach their highest potential using infinite compassion and forgiveness.
St. Jude Children's Research Hospital as the Angel.
While St. Jude Children's Research Hospital has a very clinical mission to advance cures and means of prevention for pediatric catastrophic diseases through research and treatment, their brand archetype has a much lighter, warmer feeling. They show tremendous respect and love for the kids they care for, as well as their families; in fact, families never receive a bill from St. Jude for treatment, travel, housing or food — so they can focus on helping their child live. In 1962, more than 70 years ago, Danny Thomas prayed to St. Jude Thaddeus, the patron saint of hopeless causes, for help finding work. If St. Jude helped him, Danny promised he would build him a "shrine." Danny Thomas has certainly kept his promise, and the angel that is St. Jude Children's Research Hospital has saved the lives of millions of children.
The Guardian finds meaning in defending, protecting and caring for others.
This archetype offers a firm guiding hand, providing safety, respecting privacy, and offering a bottomless well of compassion.
988 Suicide & Crisis Lifeline as the Guardian.
This national network of local crisis centers provides free and confidential emotional support to people in suicidal crisis or emotional distress 24 hours a day, 7 days a week. When someone calls, they find a trained crisis counselor who will listen to them, work to understand what they are experiencing, provide support, and collaborate with them on ways to feel better and connect with any needed help or resources. As a Guardian business, they are there to lean on, and advise that "talking with someone about your thoughts and feelings can save your life."
The Healer finds purpose in creating the environment for healing and in helping someone find their way to wholeness.
This archetype is a beacon of hope, focuses on the positive, and through empathy and passion, is able to bring about change.
Calm.com as the Healer.
"Find your calm," they invite. Calm.com is the #1 app for sleep, meditation and relaxation, and their goal is to help you cultivate a healthier and happier life. This tool offers customized ways for individuals to find peace, and they have workshops and programs for businesses and their employees. They show how people have experienced significant reductions in depression, anxiety, insomnia and daytime sleepiness. Everything about their brand is positive and hopeful and, well, calm.
The Samaritan steps in and helps out, and is the embodiment of compassion in action.
This archetype is not a behind-the-scenes do-gooder, but actively serves others, whether it's a small gesture or a tremendous one.
Alcoholics Anonymous as the Samaritan.
The primary purpose of Alcoholics Anonymous (A.A.) is to help alcoholics achieve sobriety. They do it by welcoming people to free meetings who come together to solve their drinking problems. A.A.'s program of recovery is built on the simple foundation of one alcoholic sharing their experience, strength and hope with another. Fellowship in action. As the Samaritan, A.A. is the active catalyst for recovery and has helped more than two million alcoholics stop drinking. Way to go, Samaritan.
Is your brand a Caregiver? The way you express your generosity, the way you offer help and why you're driven to give determines what kind of Caregiver you are.
We hope you were intrigued by this discussion of the Caregiver archetypal family and the important nuances among the personas.z
---
---
Ready to explore your brand archetypes and understand how to use them to build your business?
Red Chalk would love to chat! Schedule a consultation and let's put the power of brand archetypes to work creating a desirable brand.
---