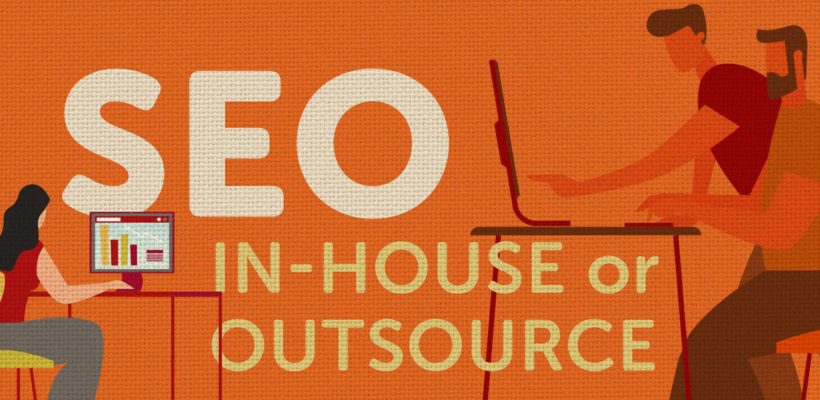 In our previous article, "The Notorious SEO", we talked about what the heck SEO is and why every business needs it. Think of it as a sort of introductory chapter in our story. (And if you don't know what SEO is all about, you should read it.)
Now, assuming that you understand what SEO is and how important it is to your business, the next part of our discussion is whether SEO is a DIY project or a service that should be contracted out to an agency. I can answer that for you: It depends! Are you ready to handle a team of SEO professionals doing SEO or scope out a top-level agency that already has that covered? It can be a tough decision, so to help, here are some key factors to consider.
Your Budget
We'll start with a hard wallet check. Do you have the budget to hire an SEO professional? Salaries for someone with search engine optimization experience and knowledge can range from $47,000 to $96,000.
Then consider that you might need multiple SEO experts, dependent on your current site, your industry and, more importantly, your goals. Don't forget to include the additional costs of benefits like medical, sick time, 401k, computers, etc. Having a strong in-house team is great, but it can be more expensive than you may be able to support.
Agencies have their expenses, as well. After all, we, too, need to keep the lights on. You'll start with an initial set-up fee. This one-time fee can vary greatly depending on the agency and the scope of work needed to get your site ready to be worked on. You're looking at a fee between $500 to $2,000 here. Next will be your monthly SEO management fee, which typically starts around $500, but can change depending on your goals and how intricate your website is. This may include a certain number of hours an SEO pro will work on your site each month. Once those hours have been maxed out, agencies charge hourly rates, which generally range between $100 to $250 per hour.
Take a day and do a serious cost analysis of the total expense of one employee vs. multiple employees vs. an agency. This is a great way to gain some serious cost perspective.
Your Time
Consider how much your own time is worth because you'll have to hire, train, manage/direct and even do some of the SEO work yourself until you get a team in place. I'm already tired for you.
Or you could hire a qualified agency. With an agency, there are meetings and consultations, contract discussions and more, especially in the beginning, so this process isn't as easy as ordering from Amazon Prime either. (Nor should it be. Stay away from agencies that offer little to no customization or consultation!) Your time spent here is more focused on getting you and the agency on the same page about goals, expectations and implementation timelines — a HUGE timesaver considering that hiring involves interviewing, orientation, training, planning, and more. The agency's team already has that covered.
At this phase, it wouldn't hurt to reach out to a couple of the agencies you might be considering to see if they can give you estimates along with an overview of their work process. While doing your cost analysis, do a time analysis as well. Just have a whole day of analyzing time and money—now that's a party!
We'll pause here. Go ahead, grab some more popcorn, and look for our next installment where we'll uncover the mysteries of SEO staffing and the space-time continuum…
As always, if you have questions or want to chat, Red Chalk Studios is just a phone call away; we'd love to partner with you.