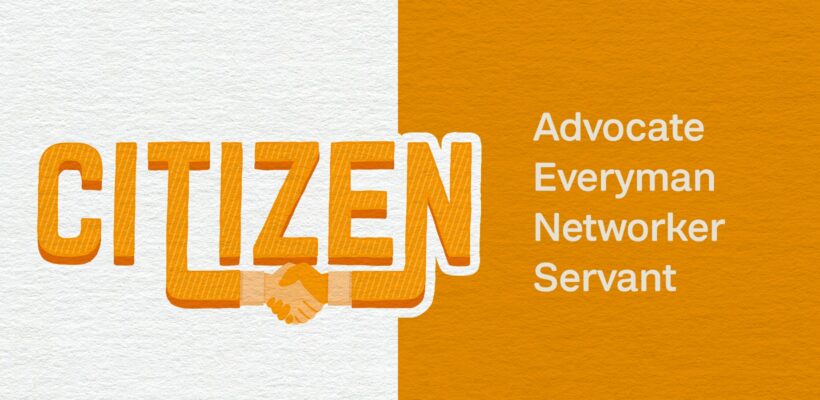 Your business finds purpose in connections and shared humanity, and in promoting the greater good.
You spark change. That's a big part of the Citizen archetype. And your business—as a Citizen business—works to do that by recognizing and building community, having a strong sense of fairness, and taking action to benefit others.
Citizen archetype businesses are those that make it their responsibility to be successful while making positive contributions to society. 
The Citizen archetypal family has five personas, and while they all want to add value to the world, they also have big differences.
How? Well, the Citizen archetype itself, one of the twelve core archetypes in the full group of sixty, is respectful of differences and sees others on the same level, while the personas in the rest of the archetypal family have different characteristics. What, then, do the other personas represent?
The Other Archetypes in the Citizen Family…
As facets of the Citizen, these archetypes exemplify different kinds of optimism, stewardship and commitment to making improvements.
The Advocate is the champion who works to empower others, gaining influence to impact the common good.
As "compassion in action," the Advocate inspires others and defends people who cannot advocate for themselves. This archetype is resilient and resourceful, and is willing to go the distance to right wrongs.
The Right To Shower as the Advocate.
Just reading its name tells you that this organization might be an Advocate. The people behind The Right To Shower believe "access to cleanliness is a fundamental human right." Americans experiencing homelessness lack access to everyday necessities and services — including showers. This makes it all too easy for them to be "othered," rejected, and to be unseen by society, compromising their sense of dignity and their chance to feel included in the community.
The Right To Shower believes it's not just showers they provide, but cleanliness, comfort, and hope for a better tomorrow. That is empowerment at its core, don't you think?
The Everyman is all about finding joy in the ordinary and celebrating the value that everyone matters equally.
With the need to create a sense of belonging, the Everyman strives to be helpful to all, doing it in a friendly, inclusive, practical and undramatic fashion.
Parade as the Everyman.
Parade states that they're "writing a new underwear story." With the tenets that they provide "unreal comfort," are "made for everyone," and that they're "good for the planet," Parade ticks all the Everyman boxes. They simply say that, "Everybody deserves to express themselves however they choose—we're all unique. Bringing as many people to the Parade as we can is core to our mission, and we celebrate our community's diversity."
Without excessive fanfare, they very clearly offer and promote practical, comfortable, size-inclusive and gender-inclusive options.
The Networker is a connector who is motivated to expand their sphere of influence, bringing together different communities and helping them tell their stories to drive positive change.
This archetype has a talent for making friends and putting people at ease. In fact, the Networker is a powerful facilitator who brings and shares information and inspiration across the spectrum.
TikTok For Good as the Networker.
It seems quite natural for a social media company to be recognized as a Networker archetype. And for good reason. While TikTok's mission is to inspire creativity and bring joy through TikTok For Good, they also work to encourage a new generation to have a positive impact on the planet and those around them. Organizations have responded to TikTok to grow their audiences, activate supporters, and raise awareness around specific causes through this far-reaching Networker.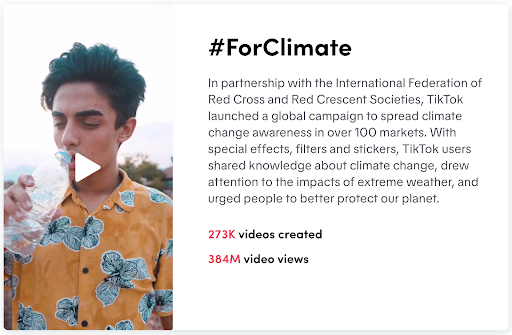 The Servant is committed to enhancing the lives of others, prioritizing the needs of the individual or the group over themselves.
Diligent and dedicated, this archetype is not necessarily subservient; the Servant feels a deep responsibility to contribute positively to the world.
The American Red Cross as the Servant.
The American Red Cross embodies the Servant archetype. Its mission is to prevent and alleviate human suffering in the face of emergencies by mobilizing the power of volunteers and the generosity of donors.​ They bring people together to deliver vital services – from providing relief and support to those in crisis, to helping anyone be prepared to respond in emergencies. When you see that red cross, you know there is someone there serving a vital need. As an organization, they "aspire to turn compassion into action," the very essence of Servant dedication and contribution.
Is your brand a Citizen? If you believe it is, then how you work to make a difference, promoting a change for the better, shows precisely what kind of motivator you are…
We hope you were intrigued by this discussion of the Citizen archetypal family and the important nuances among the personas.
---
---
Ready to explore your brand archetypes and understand how to use them to build your business?
Red Chalk would love to chat! Schedule a consultation and let's put the power of brand archetypes to work creating a desirable brand.
---