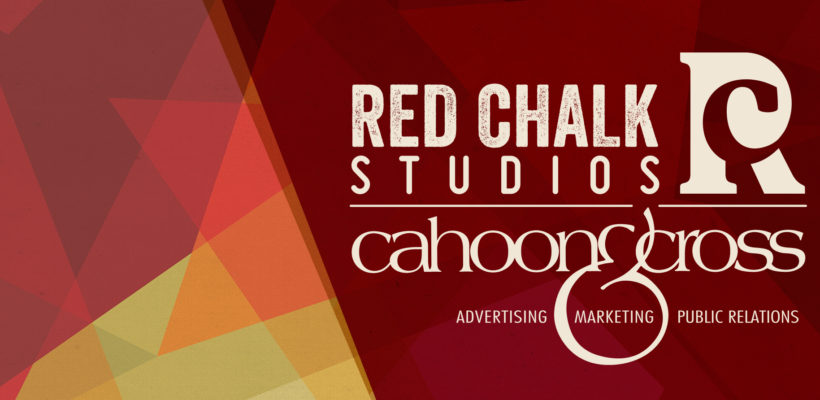 Red Chalk Studios is a full-service creative agency based in Virginia Beach, Virginia, with over 17 years of experience in developing and delivering brand strategies and marketing campaigns for clients big and small. We develop brand ideas and tell our clients' stories in the most authentic way possible — stories that are built through mindful partnership and development, and each one delivered in a strong, beautiful, thoughtfully crafted manner.
As we help our clients grow, we, too, are growing. In fact, we are proud to announce that we have brought Cahoon & Cross into the Red Chalk fold, welcoming their clients (many we are already serving) into the family. With a client list that has included Enterprise Wireless Alliance, askHRgreen.org, the Navy SEAL Foundation, Nationwide Insurance, the National Rural Telecommunications Cooperative, the Elizabeth City | Pasquotank County Economic Development Commission, Elizabeth City Area Convention & Visitors' Bureau and many more, Cahoon & Cross has been a powerhouse marketing and advertising force in our community for over 30 years.

Both Marga Cahoon and Nancy Cross have been tremendous role models and mentors for us. The strong working relationship we have shared with them and the example they have set in servicing their clients is one we will continue. We like to think that some of their insight and resourcefulness have rubbed off on us…
For the time being, Marga will continue to work as a consultant with us and we couldn't be happier.
Red Chalk is also bringing onboard Elizabeth Evans, Director of Public Relations, and Vicki Townsend, Media Director. We have worked with these impressive professionals on many projects, and we are thrilled, knowing their contributions will strengthen our team. Welcome, Red Chalkers!
Finally, we are so very proud that Marga and Nancy have trusted us in this transition as they get closer to retirement after their long-standing success in this dynamic industry.
If you are interested in experiencing a strategic, creative and collaborative approach to building and strengthening your business's brand, we'd love to talk to you.