COLLECTION
Video and Motion Graphic Animation
We're helping businesses, organizations and non-profits stand out and connect with their audiences through video and 2D motion graphics.
Marketing is storytelling. And video is the master storyteller.
We love helping our clients tell better stories.
Red Chalk Studios loves helping our clients make an impact, stand out from the crowd and provide value to their tribes. Video and 2D animation is a great way to do just that, whether it's for brand storytelling, advertising, building awareness, education, training or just having fun…
concept development
scriptwriting
storyboarding
production management
filming
art direction
on-screen talent
voice-over talent
custom illustration
motion graphic animation
sound editing
video editing
Public Service
HRPDC
Instructional for Flushing Building Water

Red Chalk Studios helped create an easy-to-understand instructional video for our friends at the Hampton Roads Planning District Commission (HRPDC), as they help businesses reopen buildings that have been closed long enough for water to have settled in pipes.
SEE MORE WORK

Home Services
Adeedo!
Brand Relaunch + Service Promotion

After a 20+ year hiatus from TV advertising, and with the rebrand of the new Adeedo! (our Los Angeles-based home services provider client), we relaunched into TV introducing Birdie, our Adeedo! happy homeowner. Because the old brand advertising was still very much remembered and beloved in their community, we included a "nod" to the original.
SEE MORE WORK

Financial

ABNB Federal Credit Union came to Red Chalk with a specific desire: relaunch ABNB to the Hampton Roads community, and do it in a way that gets attention and resonates with our audiences. Challenge accepted! First step, competitor audits and a preliminary Brand Foundation Directive. Next… putting personality on it. In the first week of airing, this TV spot—along with an accompanying digital ad and social media campaign—generated an impressive number of leads and account openings.
SEE MORE WORK

Environmental Education

Getting people to change their behavior when it comes to environmental issues is very challenging. But it's a challenge we've been successfully tackling for over 10 years on behalf of askHRgreen.org. Our most recent video on this subject includes custom illustration, an inviting voice, and a fun way to tell the story.
SEE MORE WORK

Environmental Education
askHRgreen.org
Fats, Oils and Grease in Drains

How do you get people to understand the importance of NOT putting fats, oils or grease down their sinks? Make the message an appealing "Seussical" and you've got yourself something they'll watch AND listen to.
SEE MORE WORK

Environmental Education

When you have to make a negative message charming, when you have to mention unmentionables, such as what not to flush (and conversely what TO flush), well, you have to be very careful. And very clever. With fun rhymes, colorful graphics and an engaging voice talent, we delivered a powerful message that—we hope—goes straight down the toilet.
SEE MORE WORK

Environmental Education

Helping people see the value of water, something that's taken for granted and used so often that it's an expectation, could be challenging. But with this Imagine a Day Without Water video, we walked people through what it might be like, using a rhyming story, familiar-sounding voice, and colorful graphics. The campaign, which included radio, digital ads, social media, public relations and partnerships with coffee shops and breweries, helped people understand and appreciate the work behind turning on a faucet and having clean water come out.
SEE MORE WORK

Environmental Education

What better way to talk about scooping the poop than to write a poo-em? As a reminder to pick up your pet's…deposit, this video also explains the impact of leaving doggy doo-doo on the ground, the bacteria it contains, and how it gets washed down storm drains and into our waterways. Along with radio and digital ads, this campaign encouraged people to be, well, doo-gooders. Naturally.
SEE MORE WORK

Environmental Education

Recycling messaging can be complicated when you start to address the contamination that happens when people throw material in the recycling bin that isn't suitable. So in order to keep from discouraging people with a multi-layered message, the idea was to get back to basics, concentrating on a single, simple message: recycle your plastic bags. Educational through a fun rhyme, this video message empowered people to "do it the right way."
SEE MORE WORK

Environmental Education

In the recycling world, the mantra "Refuse, Reuse, Recycle" is popular. In this powerful video, bolstered by startling environmental statistics, video clips, and edgy graphics, we encourage people to "choose to refuse" single-use plastics, and replace them with greener options.
SEE MORE WORK

Environmental Education
GetFloodFluent.org
Flood Insurance

"Anywhere it can rain, it can flood." That's the concept around this campaign encouraging people to understand the need for flood insurance, created specifically for the Hampton Roads Planning District Commission. Through interviews with local people who had personally experienced flooding on the Southside and the Peninsula, this video (and the accompanying website GetFloodFluent.org) presents the facts about flooding, clarifies the misunderstanding that flooding is not covered by homeowners insurance, and encourages people in Hampton Roads to "get flood fluent."

Arts & Entertainment Nonprofit

Helping reach new audiences is a continuing challenge for symphonies and orchestras. It's been our pleasure to help Virginia Beach's own Symphonicity elevate their brand aesthetic, better tell their story, work with Maestro Daniel Boothe to fulfill his vision, and create marketing collateral such as this video to grow their audience base.

Healthcare Nonprofit

Helping attract donors and meeting the needs of the community is a continuing challenge for nonprofits. We've been honored to help Meals on Wheels of Virginia Beach strengthen their brand position and improve their marketing and fundraising efforts. All have been met with much appreciation and success!
SEE MORE WORK

Retail
Anderson's
Brand Relaunch + Promotion

When your garden center is so much more than a garden center, storytelling with video is a natural choice. And when you have weekly sales to promote, doing it in a strongly branded, efficient and effective manner can be a challenge. But that's where we shine…
SEE MORE WORK

Self-Promotion
Red Chalk Studios
Holiday, Stop-motion Animation
Self-Promotion
Red Chalk Studios
Holiday, Stop-motion Animation
Self-Promotion
Red Chalk Studios
Holiday, Motion-graphics
Self-Promotion
Red Chalk Studios
Holiday, Motion-graphics
---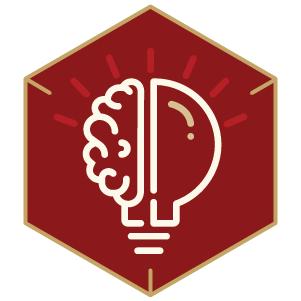 Don't miss out — information is power!
And we're all about helping you be more powerful.
We're not ones to fill your inbox with garbage (or fill your inbox, period). But on the occasion when we do have info to share, it's always good.
---
Need help strengthening your brand and knowing where and how to focus your marketing efforts?
Take a look at these THREE POWERFUL ways we can help you do just that. (Of course, this isn't all we do, but it's a nice place to start.)
Brand Foundation Directive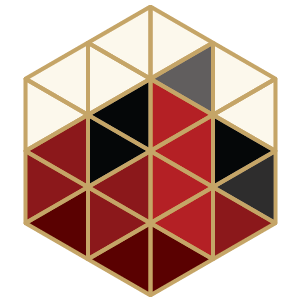 Having a strategically-developed Brand Foundation makes the difference between just running a business and growing a valuable, focused brand.
It's the difference between competing smarter and being indistinguishable from everyone else. What do you want to be?
Customer Journey Mapping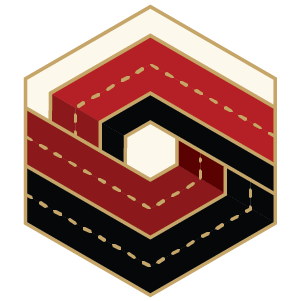 The people you're trying to reach and convert into customers are, at any given time, on a journey.
You need to be top of mind when they have problems you can solve. If you're not when they're assessing options, making decisions, and determining value, then you're off the map. And that's not good for business.
Marketing Success Planning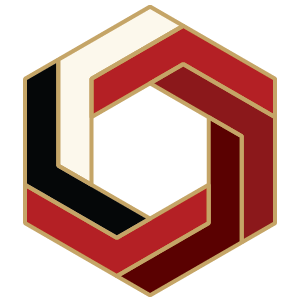 We want to help you avoid costly mistakes, wasted time and lost revenue.
Before you assume what you need to implement, be it a website, advertising, social media or more, you NEED TO KNOW the big picture of what, where, when, why, who and how before making investment decisions.