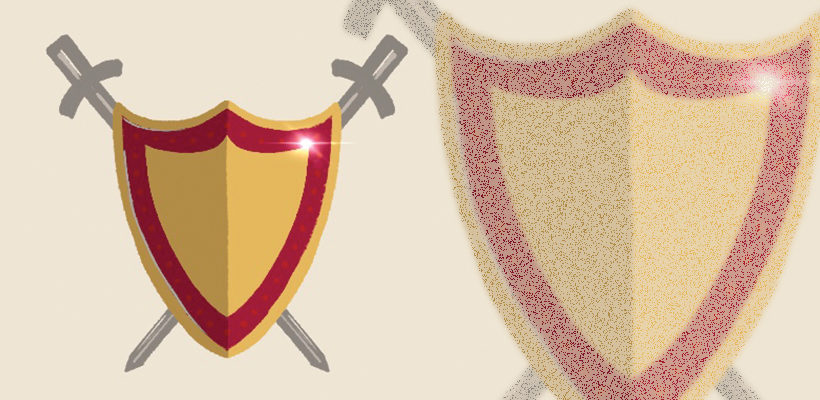 Getting to know you, getting to know all about you… Recognize that song from "The King and I"? Whether you do or don't, getting to know someone is the first thing you do before becoming friends.
And really, isn't that what you're trying to do when attracting customers?
Absolutely. But how do you do that?
Brand consistency is key.
But before we get into what we mean by brand consistency, let's begin with a clear understanding of WHAT YOUR BRAND IS: Surprise! It's not what YOU think or say it is, it's what "the people" think it is.
Whether they're your customer or a friend of a friend… It's their perception of your company, your products and services. It's about their direct experience AND what they've heard. It's about feelings.
Your brand is the idea of you that exists in people's minds, and it's the emotional bond they have with you that gives your brand equity and value.
Knowing that, it's critical that you mindfully and consistently work to positively influence their perception of you at every touch point.
Now, back to how to strategically manage your brand consistency, every day…
Brand Consistency
Game-Changing Strategy #1
Brand, know thyself. Inside and out, backwards and forwards. And make sure EVERYONE on your team knows it.
In order for your business, your people, your products, your programs and your marketing to work effectively, it's so important that everyone is working with the right tools and the right plan. And like every architect knows, you need a plan before you start.
Imagine having builders, electricians and plumbers show up to construct a multi-story office building. However, they've only been given information about the specific components they are responsible for. They have no idea what the entire building is supposed to look like or how it needs to function for the people who are going to work there.
The construction folk may be able to perform their jobs to some degree. Walls will get built. Pipes will be installed. Wires will be wired. But what will it all look like? Will it be secure and stable? Will it be fully functional? Will it be able to withstand high winds? Hmmm, we think not. We think it'll be whackadoodle and, at some point, someone will discover that not all the outlets are working, the walls have no insulation, and nobody can locate the water shut-off valve. Wackadoodle.
Constructing a multi-story, multi-function building directly relates to how you should think about your brand.
First, you need to know the whys, whats, wheres, hows and for whoms. You need to compete. You need to reach. You need to attract. You need to sell. You need to retain.
A strategically-developed brand foundation is a good place to start if you don't understand or can't articulate all of that easily. This is critical! If YOU don't know those details, then how can you do the next part, which is to…
Educate and guide your team on the big brand picture, making sure everyone understands the role they play and how they impact the brand.
Every interaction with people IMPACTS YOUR BRAND. Every phone call (and on-hold message). Every visit to your website. Every use of your app. Every time they walk through your door. Every touchpoint, online and offline. Every day. Every way. Every every.
And that's why it's important, no — VITAL — that your entire team is working from the same brand plan. Otherwise, weak links and wackadoodles.
Brand Consistency
Game-Changing Strategy #2
Align your processes, your products, your services and your actions with your brand values and mission.
Every business needs its customers to trust it. Ultimately, we need that trust to be long-lived and not just a one-off (unless you're in the business of one-offs). And one way to do that is to be consistently brand-authentic in everything you do.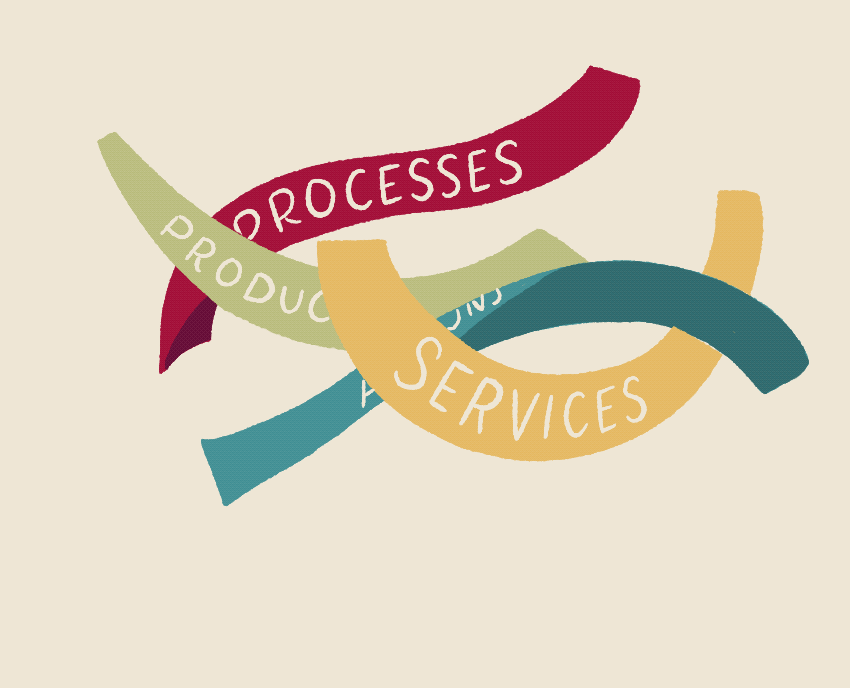 Things to ask yourself and your team…
Are your processes (internal and external) negatively impacting the value you need to deliver to your customers or your team?
Are you developing programs that deviate from your core values or brand purpose?
Are you asking your team to go above and beyond for your customers, but you aren't doing the same for them?
Are you promising "we'll make your life easy," yet there's nothing easy about working with your business?
Are you working with vendors and partners who don't share the same, great values?
If any of these sound like familiar territory, then your brand is not aligned.
Now is a great time to assess and evaluate what's truly going on, where your brand strengths and weaknesses lie, what opportunities you have, and design a better, more strategic path forward — aligned and brand-powerful.
Brand Consistency
Game-Changing Strategy #3
Align all touchpoints with your brand promise and brand voice.
Your brand is dynamic in nature, and your business has many, many touchpoints with potential customers and current customers.
And there's a good chance you have multiple people, multiple tools and multiple channels that are managing these touchpoints, or interactions, with potential and existing customers.
And if all of your people, tools and channels aren't communicating with the same voice and personality to your specific audiences, then this inconsistency will result in causing confusion, enabling distrust and losing valuable customers, team members, partners, and more.

An example of not delivering on a brand promise: Volvo's "Emmissionsgate"
According to Volvo, it is "one of the world's best known and respected brands within the commercial vehicle industry. It is associated with the core values of quality, safety and environmental care."
Yet between 2009 and 2015, it intentionally programmed over 11 million cars with turbocharged direct injection diesel engines to activate lower emissions controls during laboratory testing, but then ultimately emit up to 40 times more in real-world driving.
THAT is a breach in a brand promise.
What is a brand voice and why does a business need one?
Your brand voice is the collection of the words you use, the attitude you present and values you espouse to your target audiences. This is how your brand personality comes to life.
And your brand personality helps people connect with your products, your services and your business.
Developed and used consistently, it can make a tremendous impact on the effectiveness of your marketing and be a huge differentiator between you and your competitors.
An example of a brand voice used consistently and effectively is that of Duluth Trading Co.
Their personality is one of tongue-in-cheekiness and having fun, even though their products are designed for performance, durability and effectiveness… In other words, serious business.
And they carry this cheekiness into everything while never undermining the value of their products or company. From their product names to their descriptions — from their art direction to their commercials — from the naming of their "No Bull Guarantee" to the message on their 404 error page on their website — from their blog stories to their social media posts… Consistency!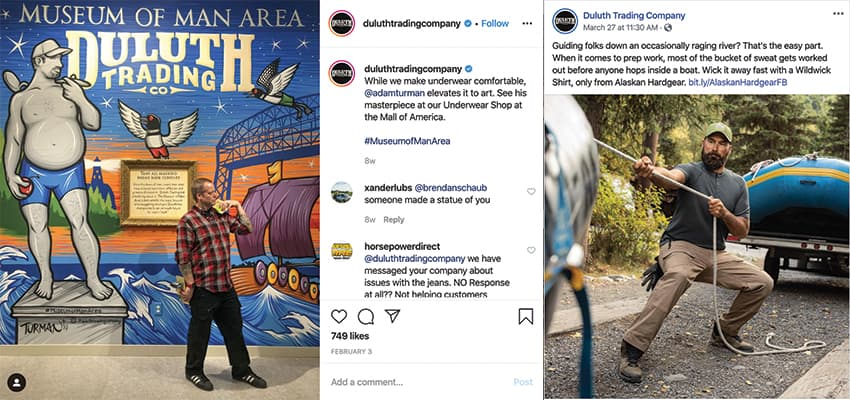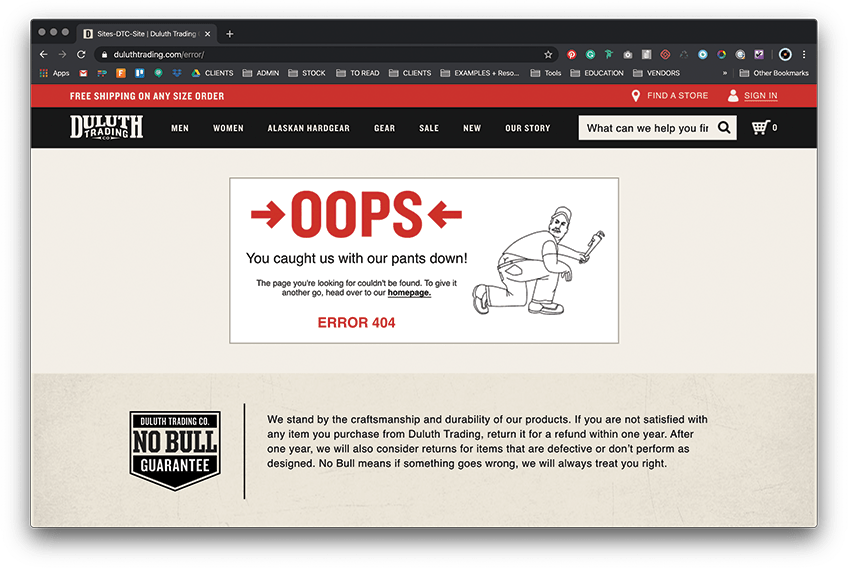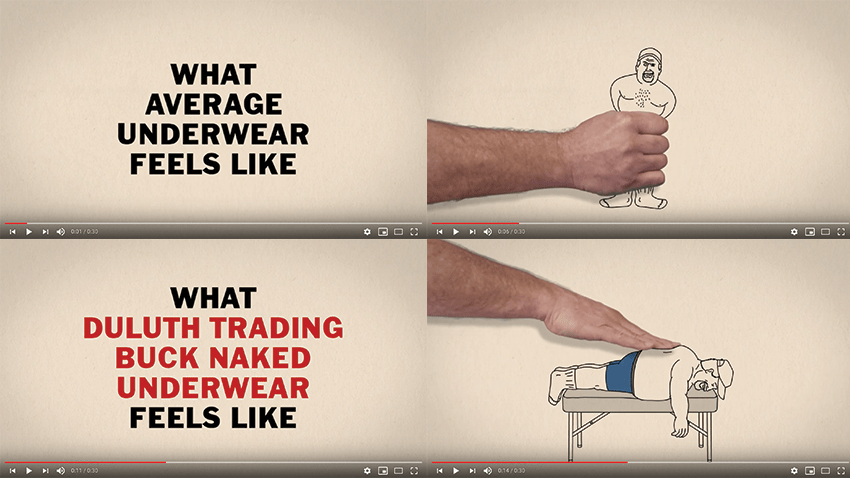 Key takeaway? Be a Brand Warrior!
Be strategic. Be vigilant. Be consistent. It matters. And it matters now more than ever.
Competition for attention, for time, for "why should this matter to me?" is fierce. You need to be fierce when it comes to your brand. And the more brand warriors you have, the greater the success of your brand.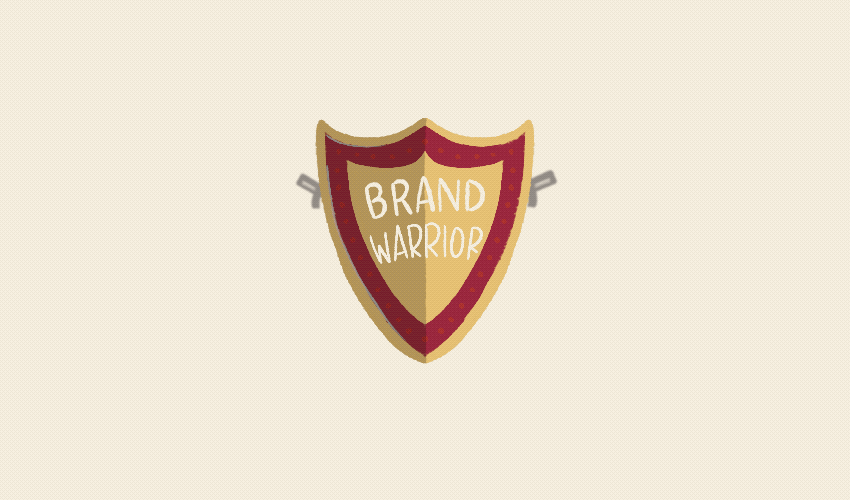 Need help boosting your brand consistency or just being more fierce?
Red Chalk Studios can help. Let's chat about what all of this means and where you need help with your brand and marketing strategies.